You will love these Easy Vegan Fried Wonton Strips! I am serving them with a sweet and sour dipping sauce that we made here with another recipe. The only thing I did differently to the sweet and sour sauce was that I went restaurant-style and added one drop of a red food coloring (vegan, of course). Totally optional step that does not affect the flavor at all.
The real star of the show are the strips, however. The two complement one another so well, it's almost as if they were made for one another.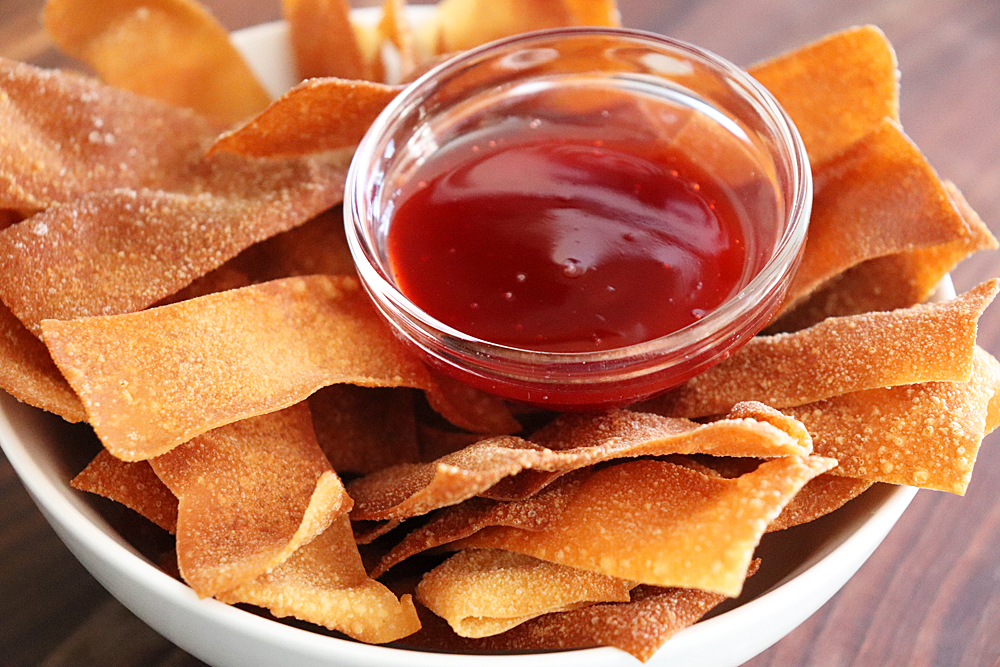 How to make my Easy Vegan Fried Wonton Strips
I am using these square wonton wrappers and you'll find them in the Asian or vegan refrigerated section. In my store, that's near the salad dressings. I love using the Nasoya brand, but whichever brand you find, be sure they are vegan.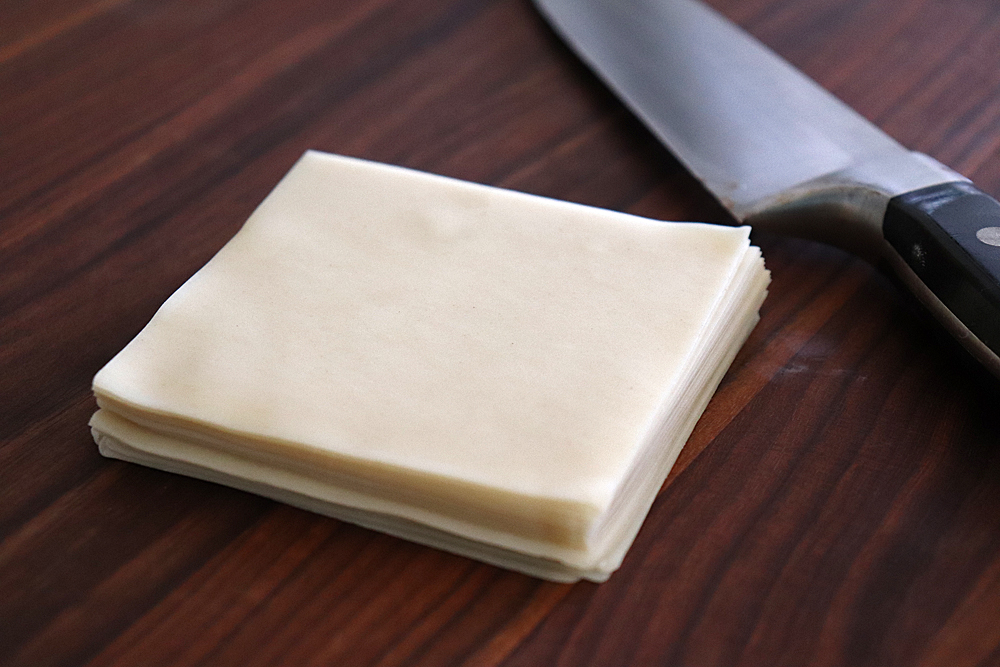 You'll need a very sharp knife to make clean cuts. I like these thick, so I am cutting them into thirds.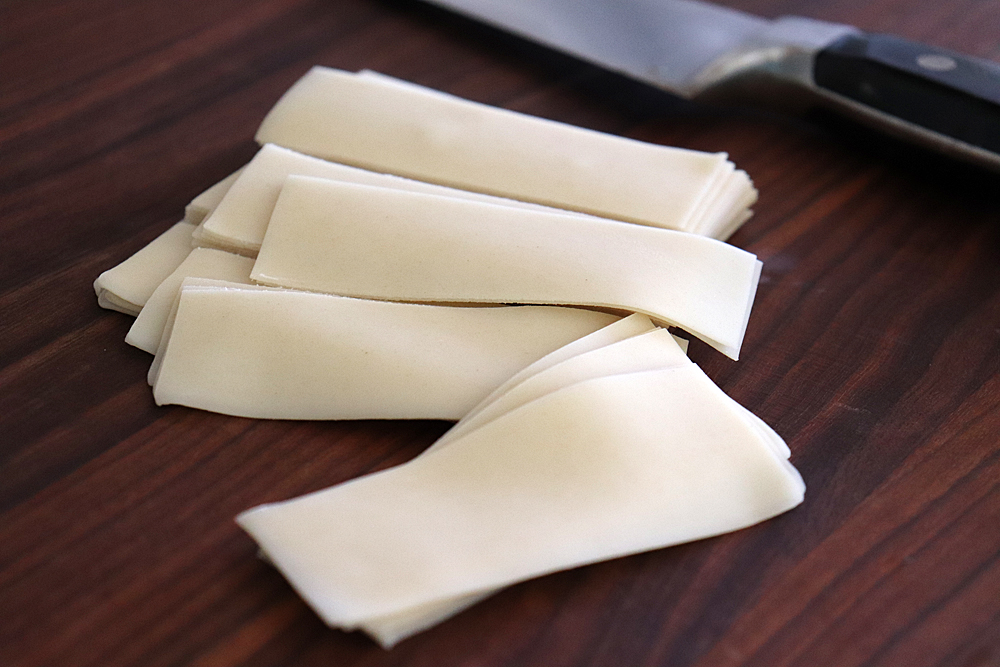 You can deep fry or shallow fry and I tend to lean towards shallow. However, if you do deep fry and that oil is really moving around, the strips curl up a bit and they look really pretty. They still taste the same, so either way is perfectly fine.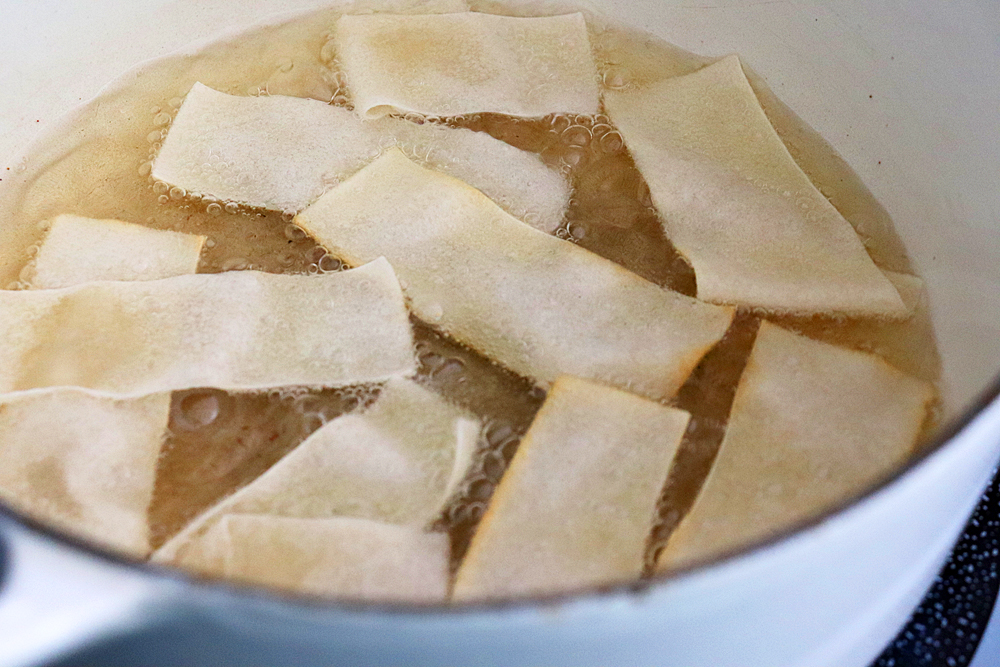 Be sure to use tongs and flip them immediately once they start to turn golden. This happens fast!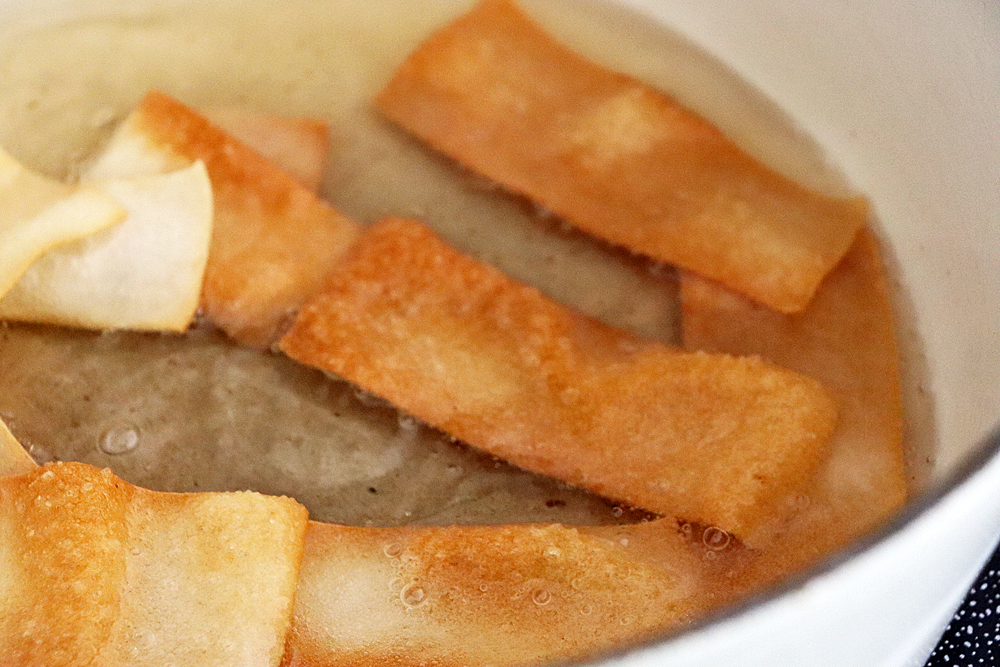 Remove them and place onto paper towels to absorb any residual oil. They get nice and crispy here. These taste just like your traditional Chinese wontons without filling.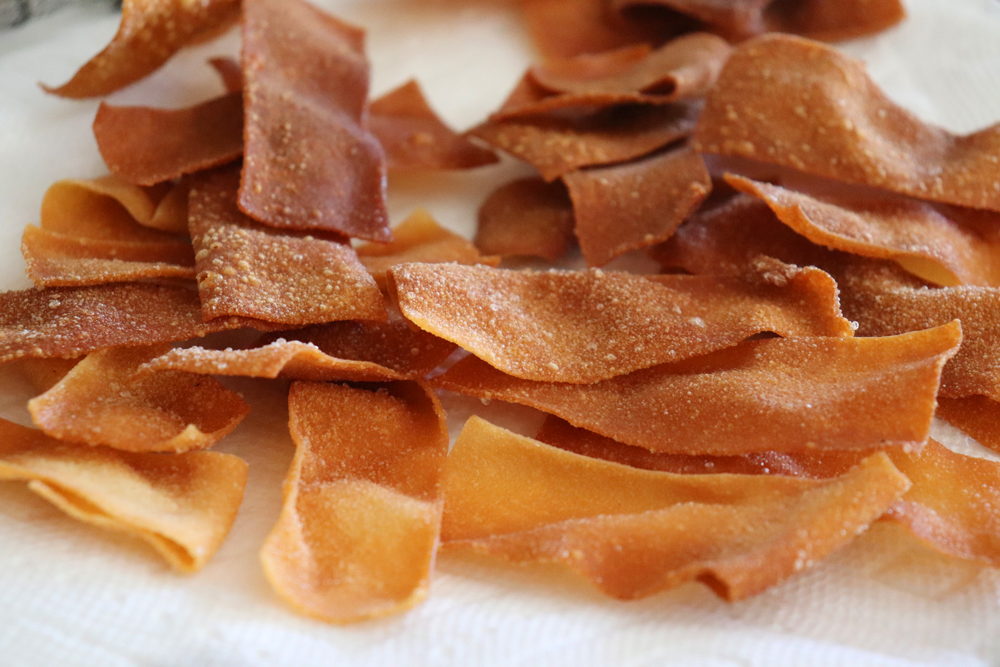 These were so fun to snack on, everyone helping themselves. I serve with little bowls of the sweet and sour sauce.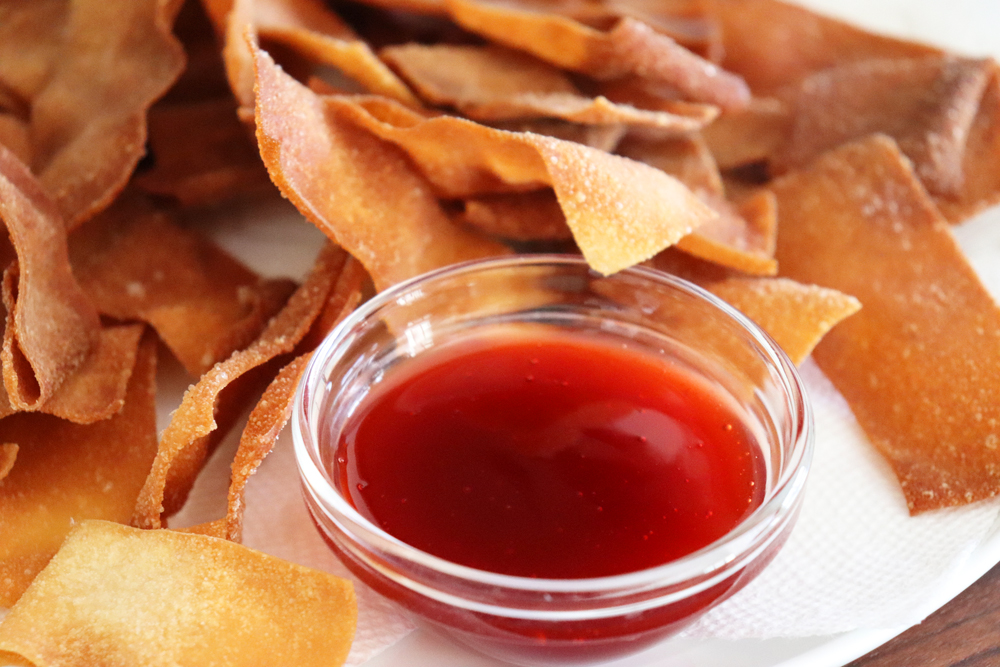 The two were made for one another. Soooo yummy! I could eat these all day 🙂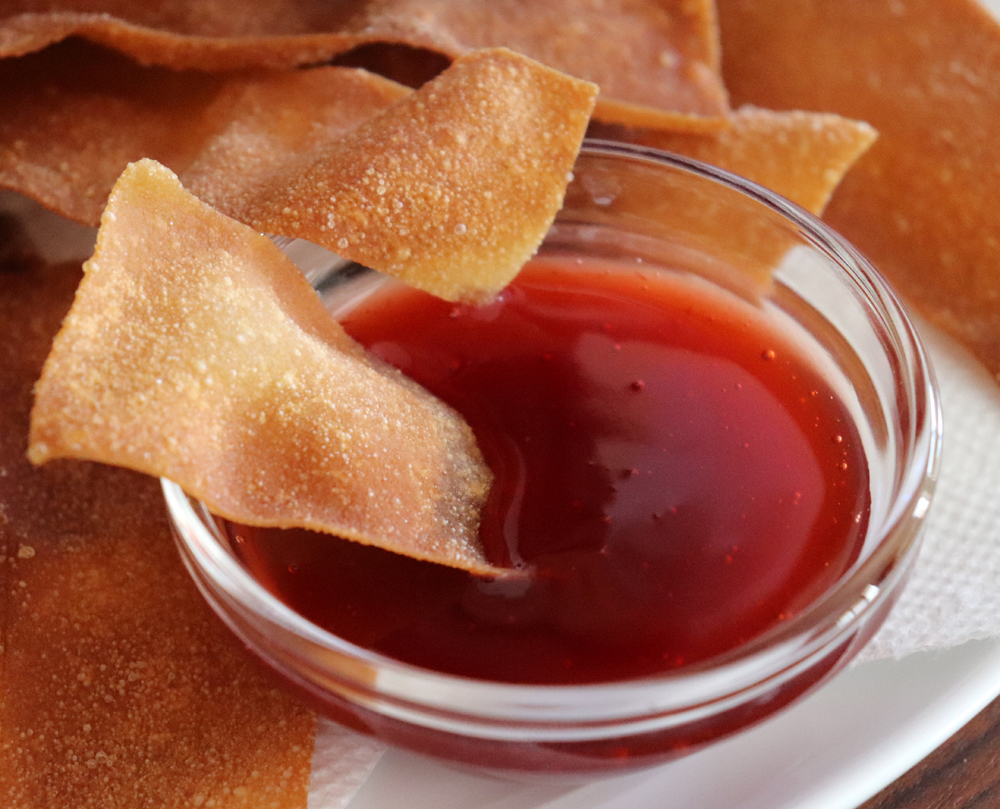 Did you make my Easy Vegan Fried Wonton Strips? Leave me a comment below and let me know what you thought!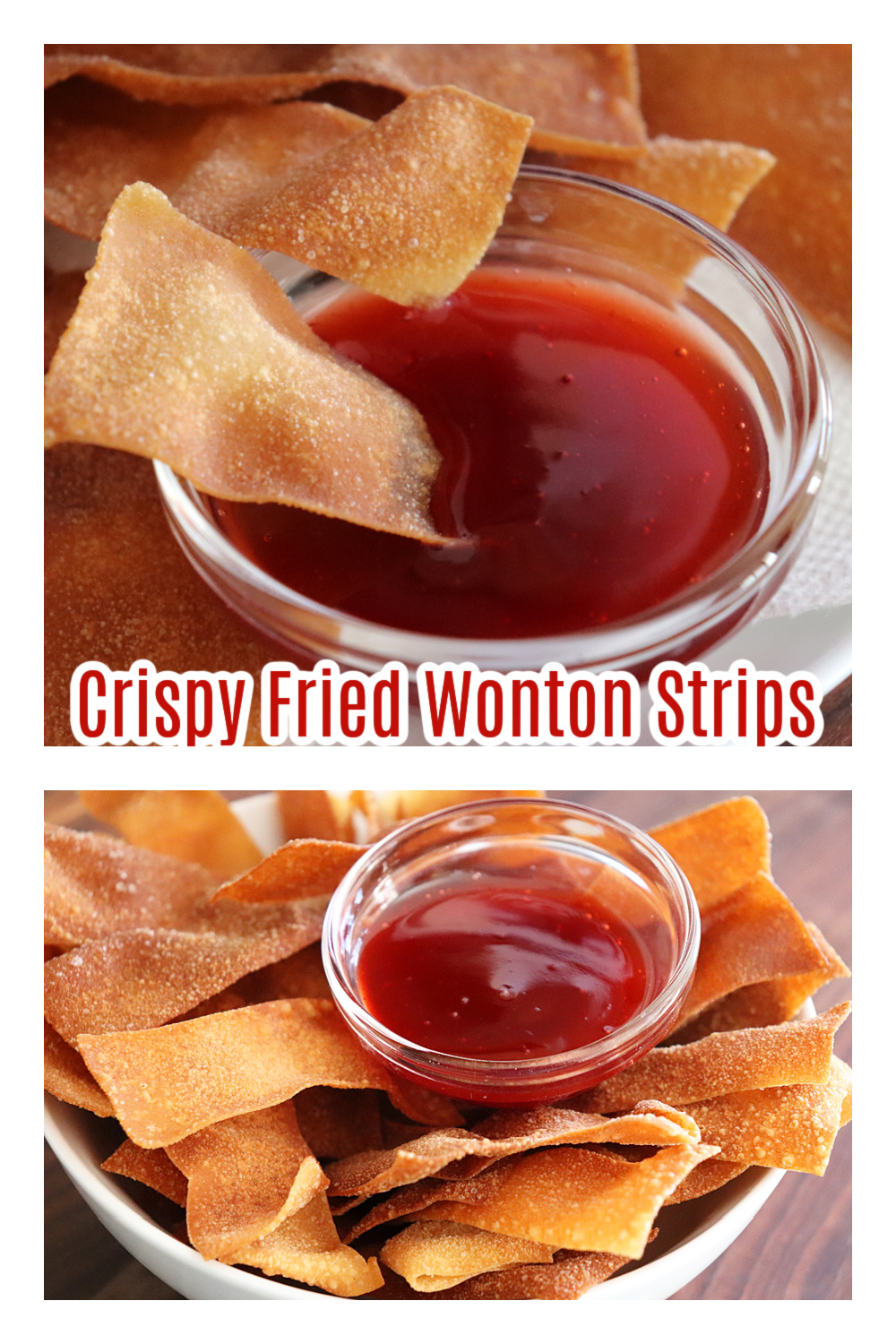 Easy Vegan Fried Wonton Strips
Easy Vegan Fried Wonton Strips
Ingredients
FOR THE FRIED WONTONS:
1

package

Vegan Wonton Wrappers

cut into strips

Vegetable Oil

for frying

Sweet and Sour Sauce

for serving
Instructions
I prefer to make the sweet and sour sauce first, as it takes the longest and you really need your attention to be on the frying of the strips. Now is not the time to multi-task. Link below or in the first paragraph of this post.

Preheat oil in a large, heavy bottomed stock pot. It should reach about 360 degrees. If you have a candy thermometer, it helps but is not necessary. Just be mindful not to overcrowd the pan and not to let it get too hot.

Cut the wonton wrappers into strips. I think thirds is the perfect size. Separate them with your fingers and gently drop them into the hot oil.

Keep a very close eye on these as they cook fast! Toss with a spider or tongs to be sure both sides get golden. Go for a light golden brown and immediately remove to a plate lined with paper towels to absorb any excess oil.

Proceed with frying the rest of the batches of strips.