A delicate sweet and sour taste comes from the maple syrup emulsified with dijon mustard.  Delicious as a side to any meal!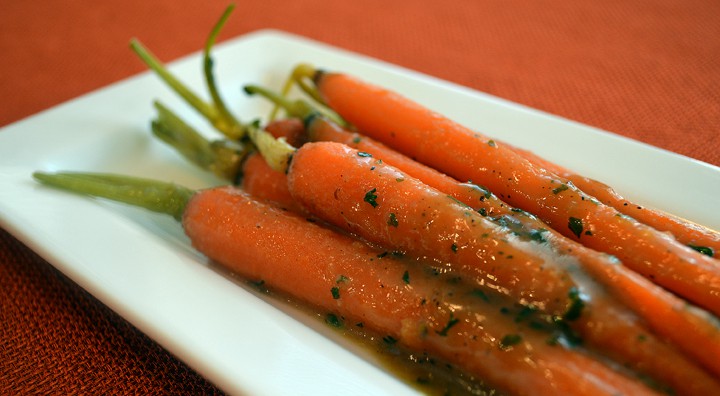 2 Tbl Olive Oil
2 pounds of baby Carrots, stems on and trimmed
1/4 Cup of Maple Syrup
2 tsp Dijon Mustard
1 tsp of Parsley
Salt and Pepper to taste
Peel carrots, trimming greens but leaving about an inch of the stems in tact.  Wash thoroughly.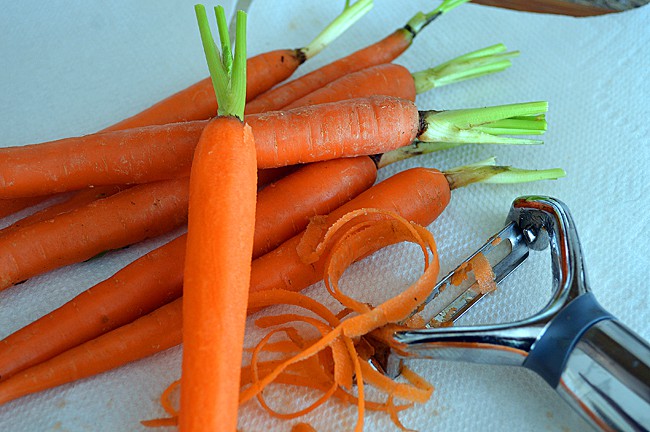 Heat oil in a large saucepan over medium-high heat.  Add carrots and saute for about 5-7 minutes until carrots begin to brown.  Turn frequently.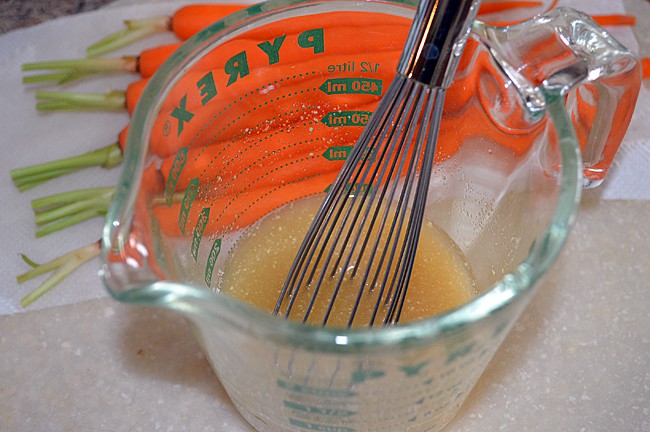 Mix maple syrup, mustard and 1 Cup of water seasoning with salt and pepper.  Add to carrots and simmer about 10 minutes, or until carrots are tender.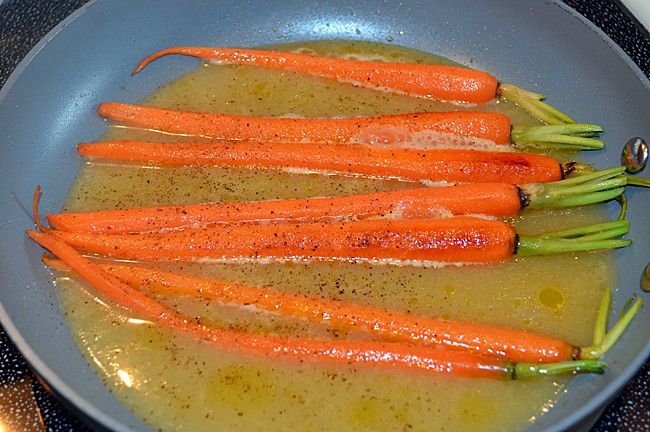 Uncover and increase the heat to medium-high, simmering about 5 minutes to reduce the liquid into a syrupy consistency.  Stir in parsley just before serving.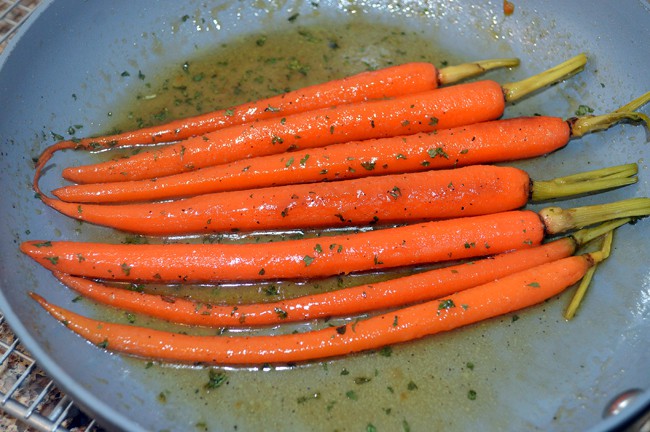 Spoon the remaining syrupy glaze over the carrots.