This recipe makes bite-sized treats based on the sweet potato gratin.  Replace heavy cream with coconut cream and use vegan mozzarella and you've got an easy take on a Thanksgiving classic you can use all year long!
1-1/2 Lbs of small, uniform sweet potatos, peeled and thinly sliced
2 tsp of chopped fresh thyme or rosemary (you can omit both and use parsly if desired)
1 Cup of vegan shredded cheese (such as parmesan or mozzarella)
2/3 Cup of Coconut Cream
1 Garlic Clove, minced (can be omitted and garlic powder used if desired)
1/2 tsp of Salt
1/4 tsp of Pepper
Garnish with fresh parsley
Preheat oven to 350 degrees.
Slice a small, uniformly wide sweet potato into very thin slices.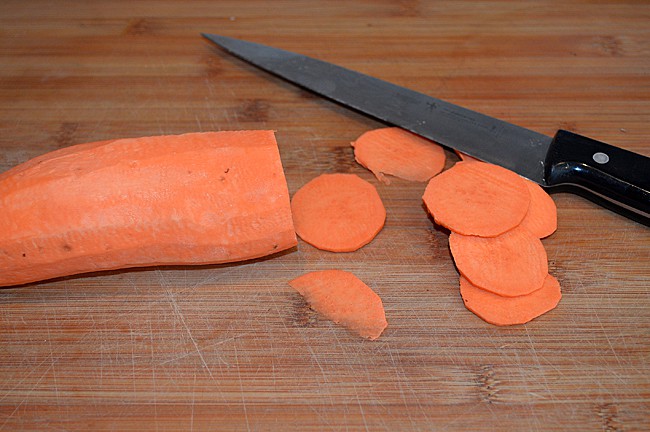 In a muffin pan prepared with cooking spray, layer 3-4 slices of sweet potato.  Sprinkle with salt and pepper, some of the herbs and 1/2 of the cheese.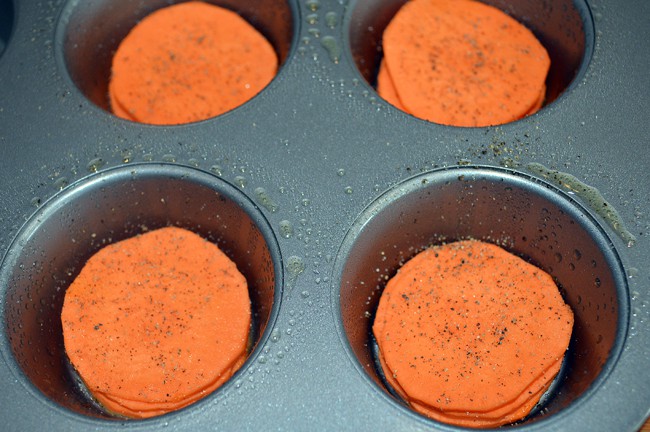 Repeat with remaining sweet potato slices, seasoning, herbs and cheese.  The stack should sit just about the rim of the muffin cups (it will sink a little as it cooks down).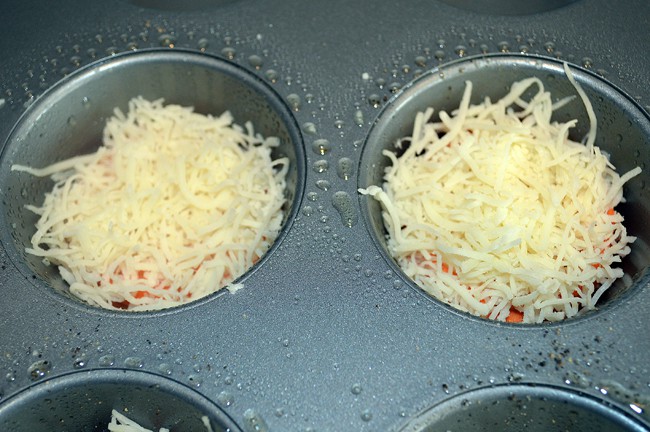 Whisk coconut cream until smooth and add the garlic, salt and pepper.  Pour about 1 Tablespoon into each muffin cup.  It should be thin enough to seep down into the layers of sweet potato.  If it's too thick, you can add a splash of coconut milk to the mixture to thin.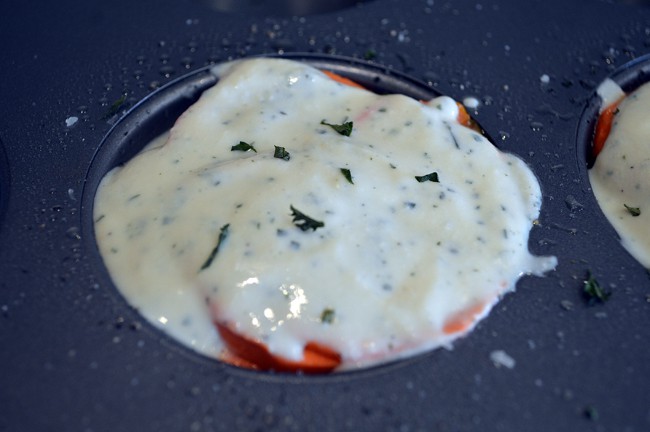 Bake covered with aluminum foil for about 30 minutes.  Uncover and sprinkle with more cheese.  Bake another 5 to 7 minutes or until cheese is melted and slightly golden.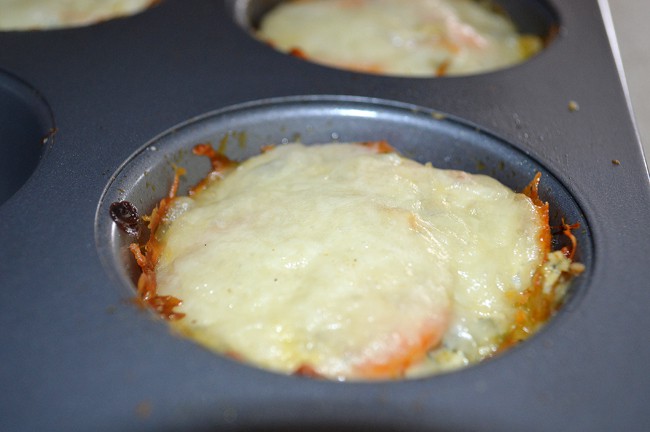 Let stand for 5 minutes before trying to remove.  Run a sharp knife around the edges to loosen and lift the stacks using a spoon or thin spatula.  Transfer to a serving platter.  Garnish with parsley if desired.