Pumpkin is my absolute flavor EVER and this Vegan Pumpkin Bread Recipe did not disappoint! It kind of reminds me of the Starbucks Pumpkin Pound Cake. You know the one 😉
What is Aquafaba?
What's unique about my take on this recipe, is that I am using Aquafaba as an egg replacer. If you are unfamiliar, Aquafaba is nothing more than the liquid that remains when you drain a can of chickpeas. I know it sounds crazy, but it acts and performs similarly to eggs. And, it's vegan!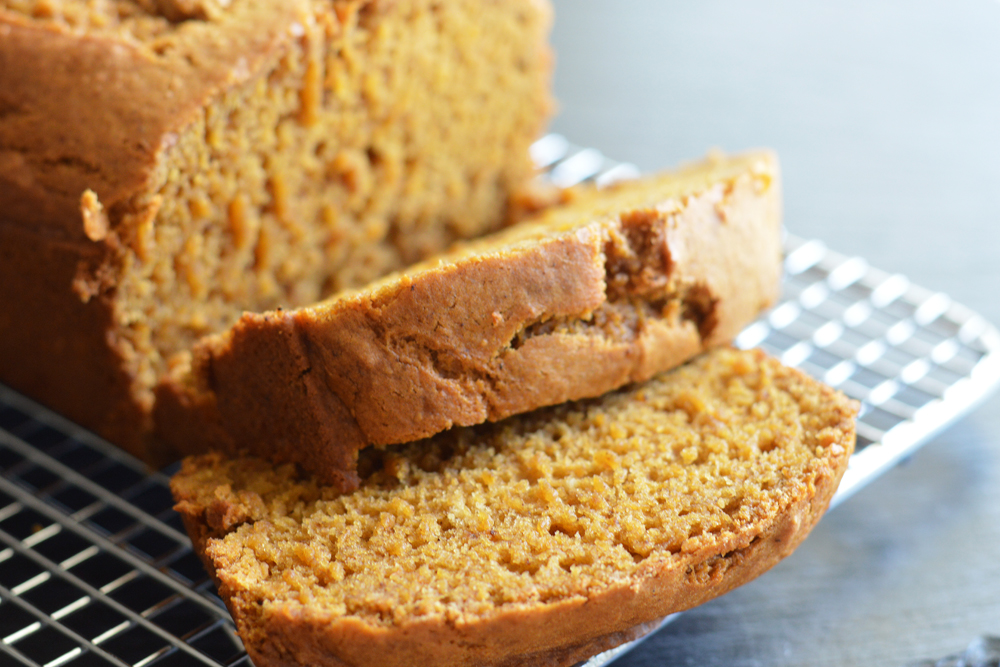 Start with the dry ingredients:
The first thing I add to the bowl of my stand mixer are the dry ingredients. These include: All purpose flour, baking powder, baking soda and salt.

Next up, granulated sugar.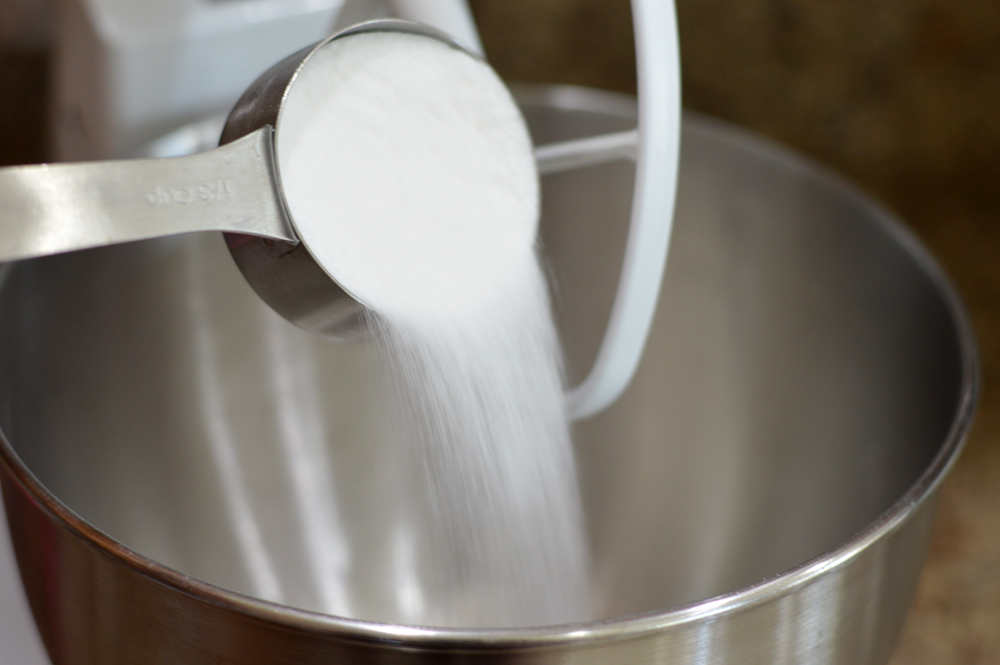 AND brown sugar.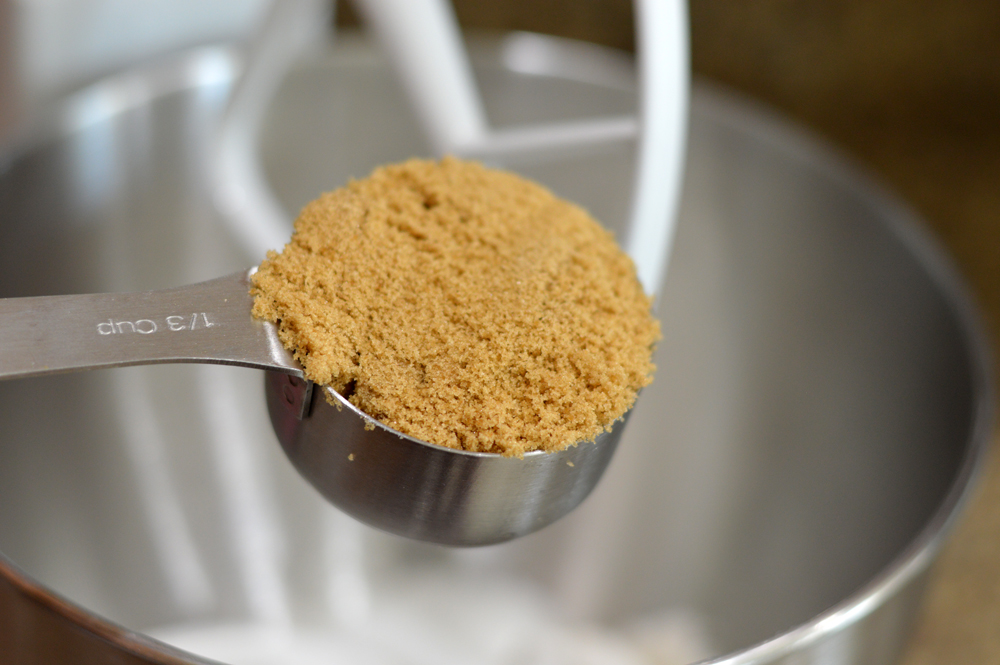 The spices that I love oh-so-much are cinnamon, nutmeg and cloves.

Let's get to that Aquafaba!
I drain a can of chickpeas and reserve the liquid. That is liquid gold right there! Save those chickpeas for your next salad OR, season them with spices and roast them. They become the most delicious croutons.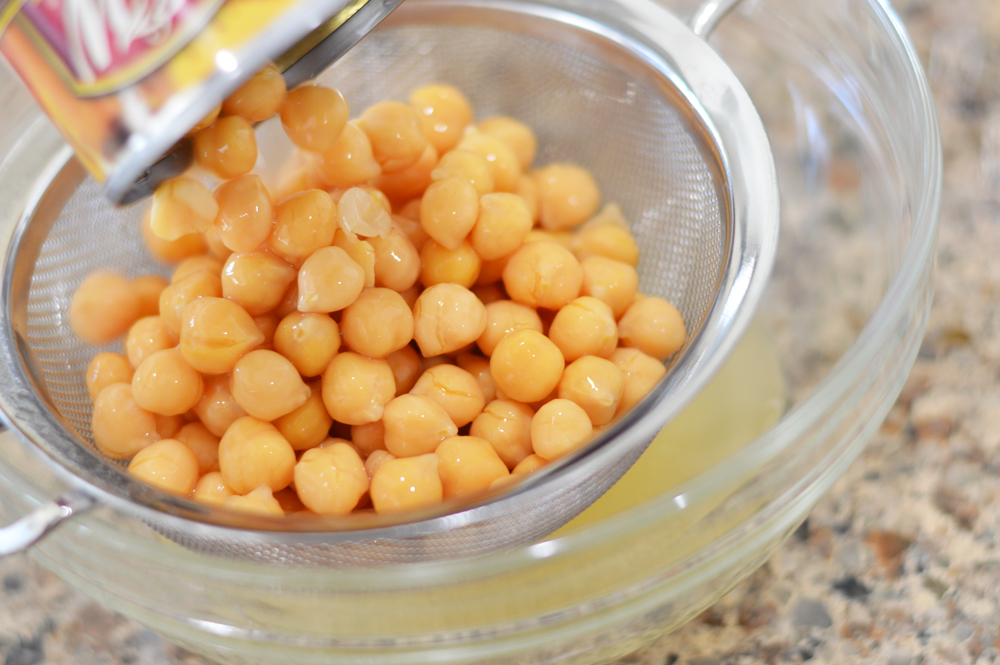 We need 6 tablespoons (or 1/3 cup PLUS 1 tablespoon).  You'll also have some remaining liquid, so if you wanted to make a double batch – depending on the brand you purchase – you may have enough to double this recipe.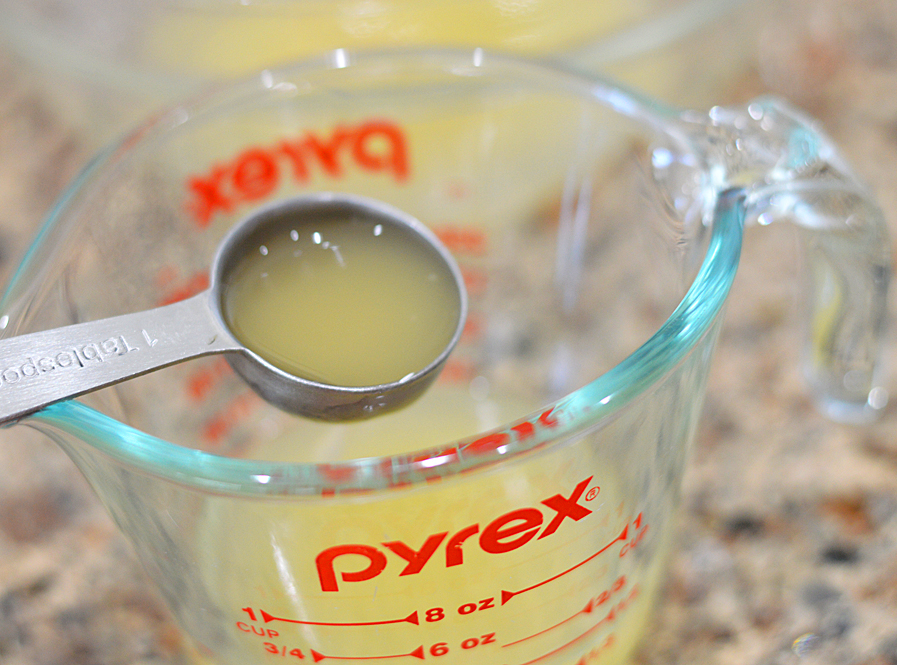 It's all about that pumpkin…
The star of the show is next. Pureed pumpkin. Take care NOT to buy pumpkin pie filling. It's not the same thing. The label should have one single ingredient. Pumpkin.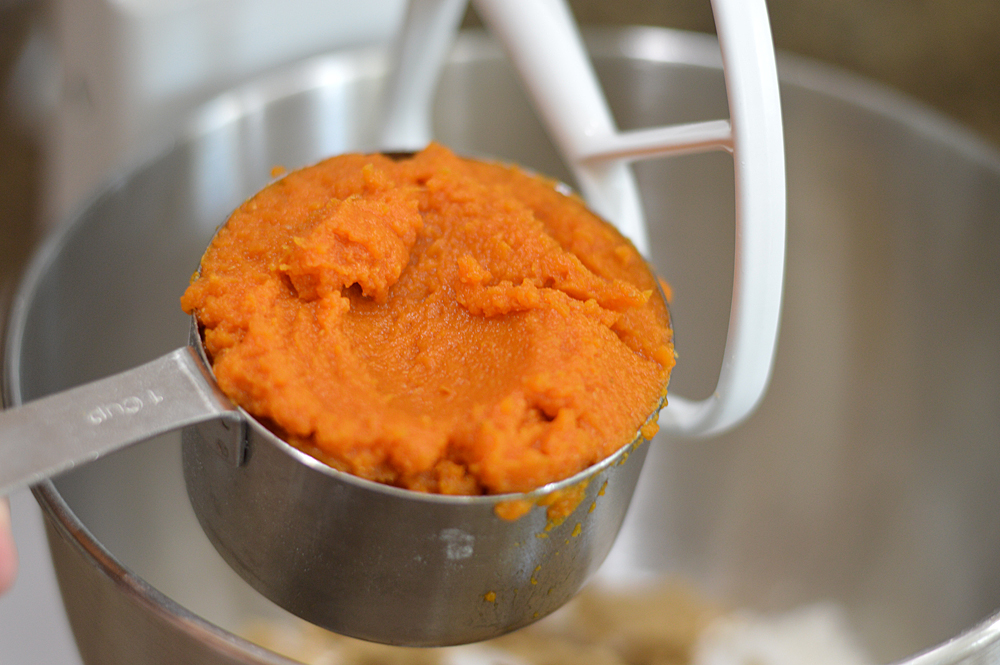 I used almond milk, but any non-dairy milk will work here. I prefer almond because it is just a bit thicker in consistency than other nut milks.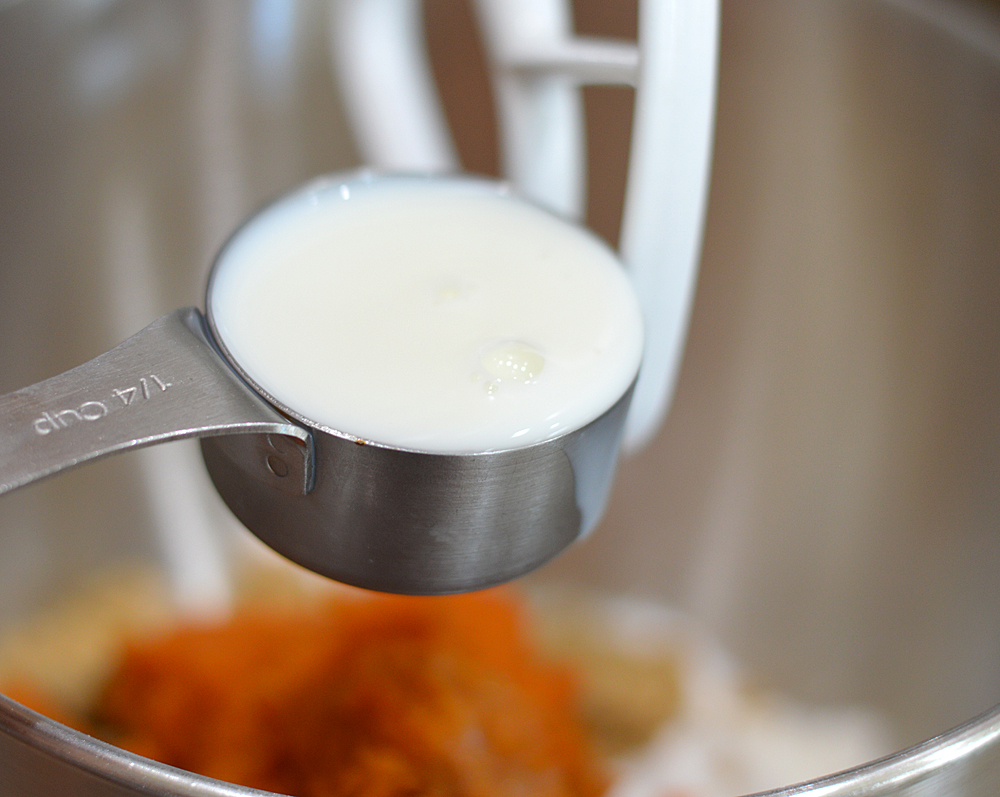 Vanilla extract rounds out our flavor profile. Mmmm…love that smell!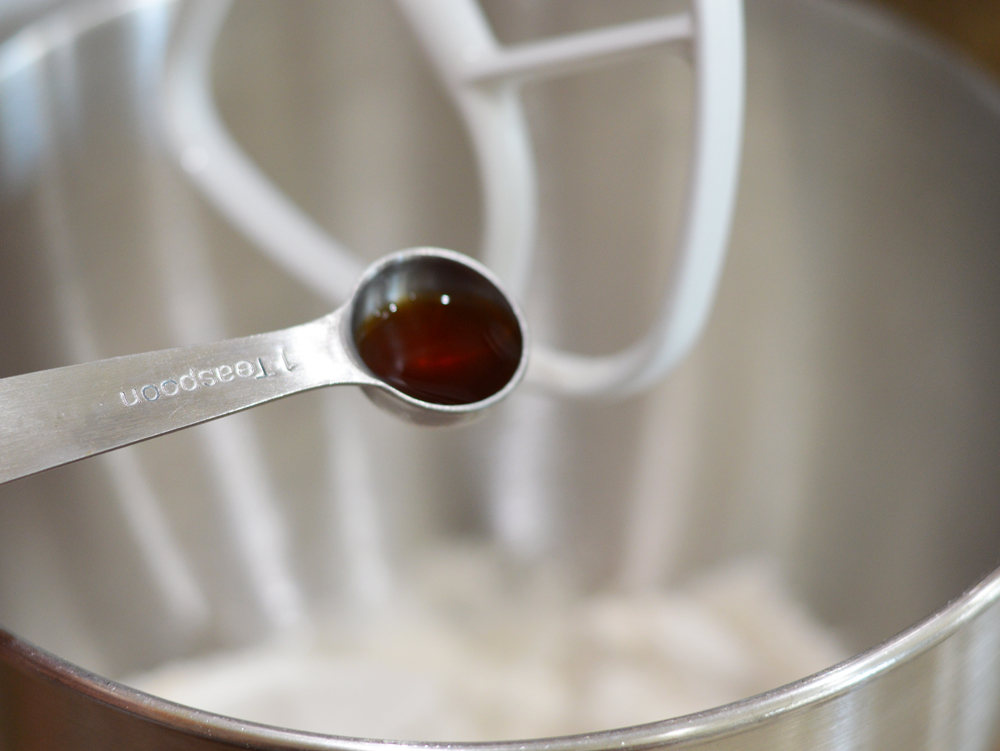 Combine everything together. I always finish the last few stirs with a spatula to get any remaining flour from the sides or bottom of that bowl. Actually, I am obsessed with SPOONula's. Have you seen these before?  *affiliate link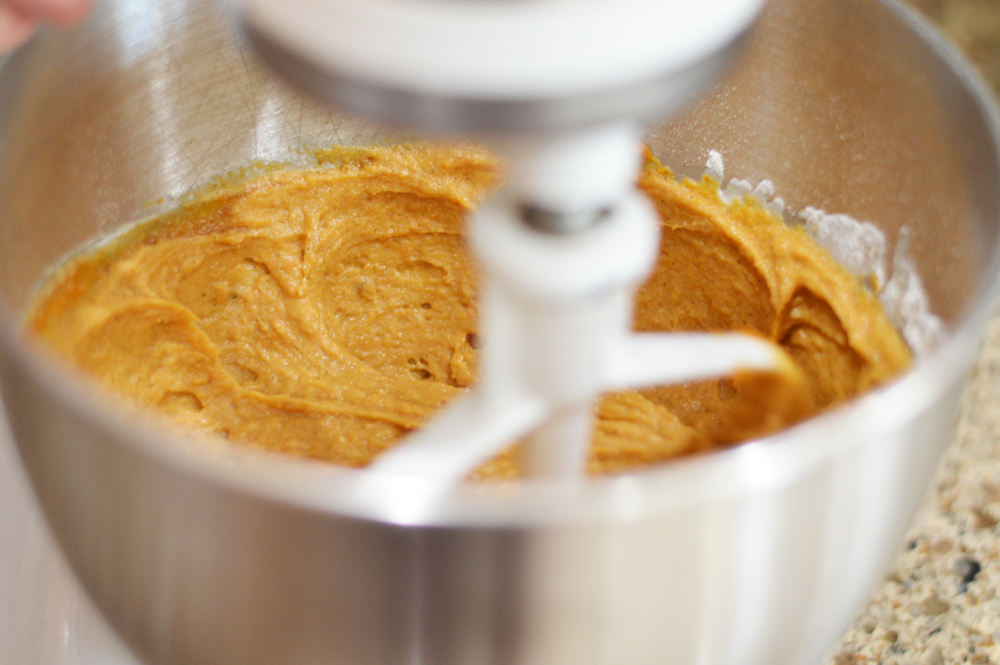 Just look at that loaf! What a thing of beauty.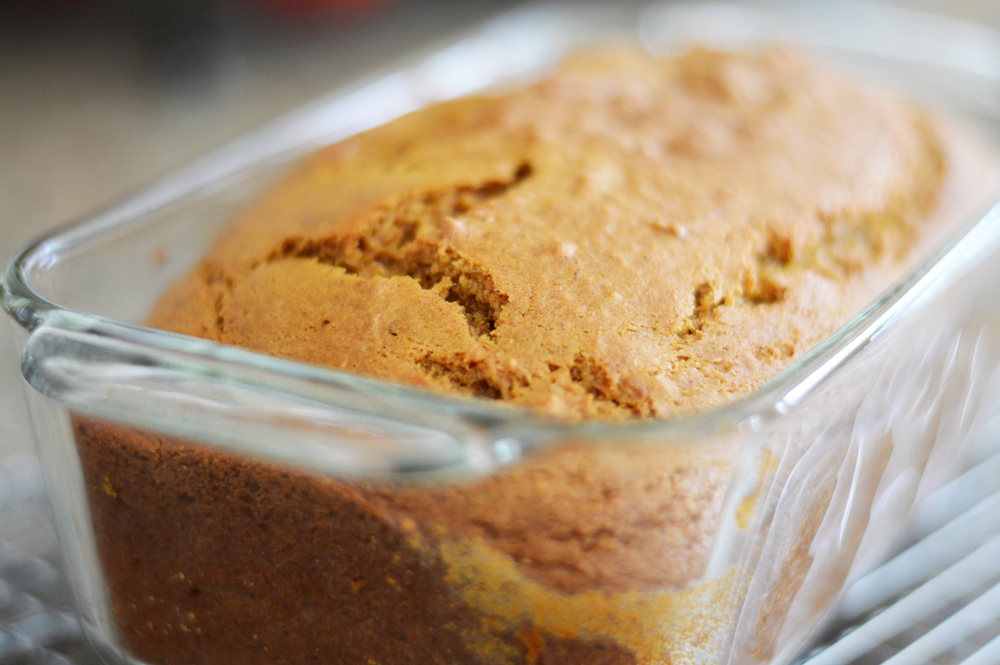 Serve it up in style!
I topped mine with a non-dairy whipped topping and a sprinkle of cinnamon. I think any vanilla-based non-dairy ice cream would be amazing here. Grab a cup of coffee (or in my case, tea) and enjoy 🙂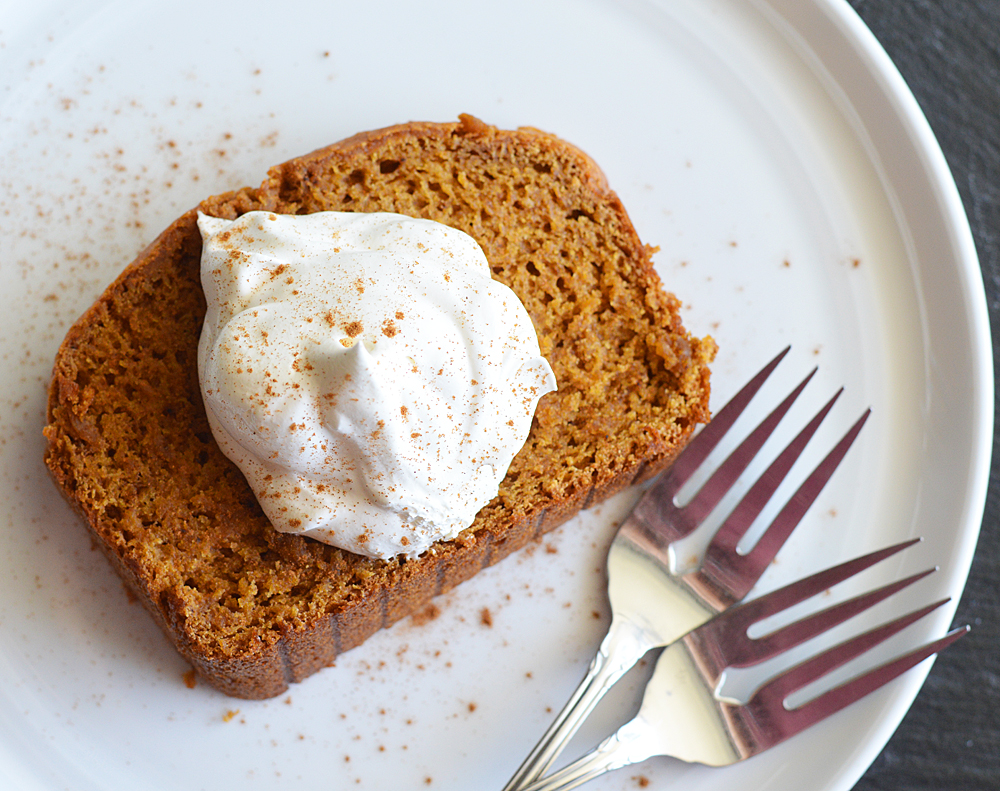 Did you made my Vegan Pumpkin Bread Recipe? Let me know what you thought in the comments below. Also, you can tag me with a pic on Instagram @theveglife1 or if you are part of my Facebook VIP Group, you can share it with your fellow readers there. If you aren't already a member, simply visit the link and join us 🙂
And, if you enjoyed this recipe…why not PIN IT FOR LATER! 🙂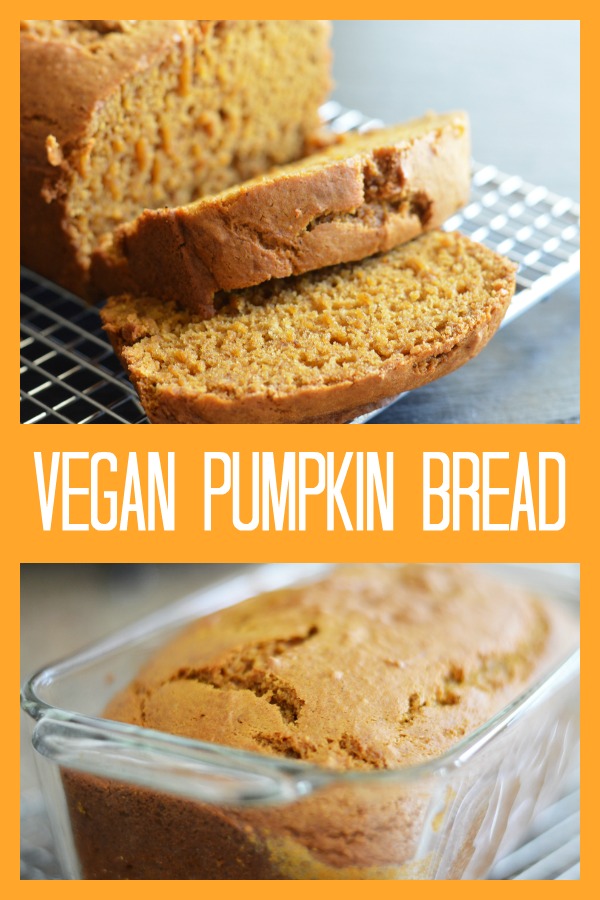 PLEASE SUBSCRIBE TO MY YOUTUBE CHANNEL! 
Vegan Pumpkin Bread Recipe
Vegan Pumpkin Bread Recipe
Ingredients
1-1/2

c

All Purpose Flour

1/2

tsp

Ground Cinnamon

1/4

tsp

Salt

1/2

tsp

Baking Soda

1/2

tsp

Baking Powder

1/4

tsp

Ground Cloves

1/4

tsp

Ground Nutmeg

2/3

c

Granulated Sugar

2/3

c

Brown Sugar

1/4

c

Almond Milk

1/3

c

PLUS 1 tbsp Aquafaba

(the liquid from a can of chickpeas)

1

c

Canned Pumpkin Puree

NOT pumpkin pie filling
Instructions
Preheat oven to 350 degrees.

Prepare a loaf pan with cooking spray.

In the bowl of an electric mixer, add the dry ingredients and a give a good mix.

Drain a can of chickpeas, reserving 1/3 c plus 1 tbsp of the liquids. If you have enough left over, you could always make a double batch of this recipe. Save those chickpeas for your next salad or roast them!

Add the remaining ingredients and mix well to combine.

Add to a prepared pan, smoothing out the top with a spatula.

Bake for 55-60 minutes or until a toothpick inserted comes clean.

Cool for 20 minutes on a wire rack and remove to cool completely.

Slice and serve with either a non-dairy whipped cream or a non-dairy vanilla ice cream and a sprinkling of cinnamon. Enjoy!