When I first started this blog, I developed a recipe for Cabbage Soup and it was really good, but needed updating. This time around, I was looking for a way to make the soup healthier.  In this recipe, that included reducing the sugar.
I was also able to reduce the amount of oil AND discovered a thickener that just makes this soup so smooth.  That thickener is tapioca flour (also known as tapioca starch).  The best part about this entire recipe?  It's just 80 calories per serving.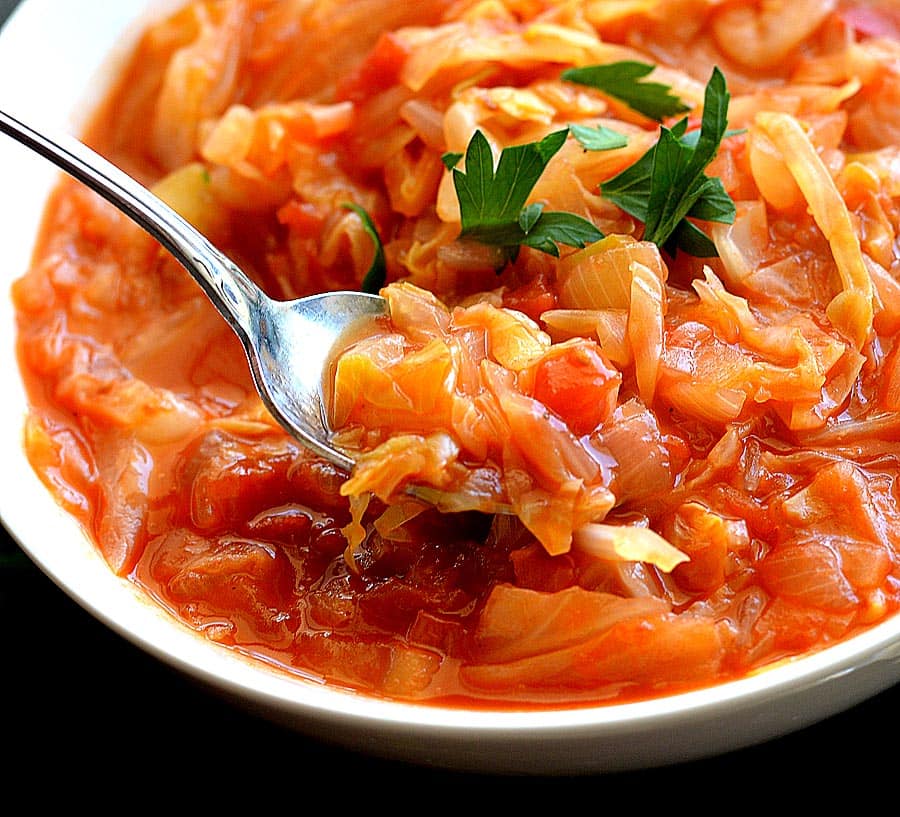 This soup is literally packed with cabbage and flavor.  The ingredients are simple:  Cabbage and onions sauteed in just 2 tsp of oil, crushed tomatoes, vegetable stock and seasoned with salt, pepper and Tabasco.
The sugar really helps balance things out and you can choose whichever sweetener works best with your personal dietary preferences.  The very last addition is a slurry made from the above mentioned Tapioca Flour/Starch and vegetable broth.    It comes together in about 30 minutes.  That's what I love.  Quick and easy meals.
Because this soup is so low in calories, I like to enjoy it with a piece of homemade garlic toast.  That's a hearty lunch!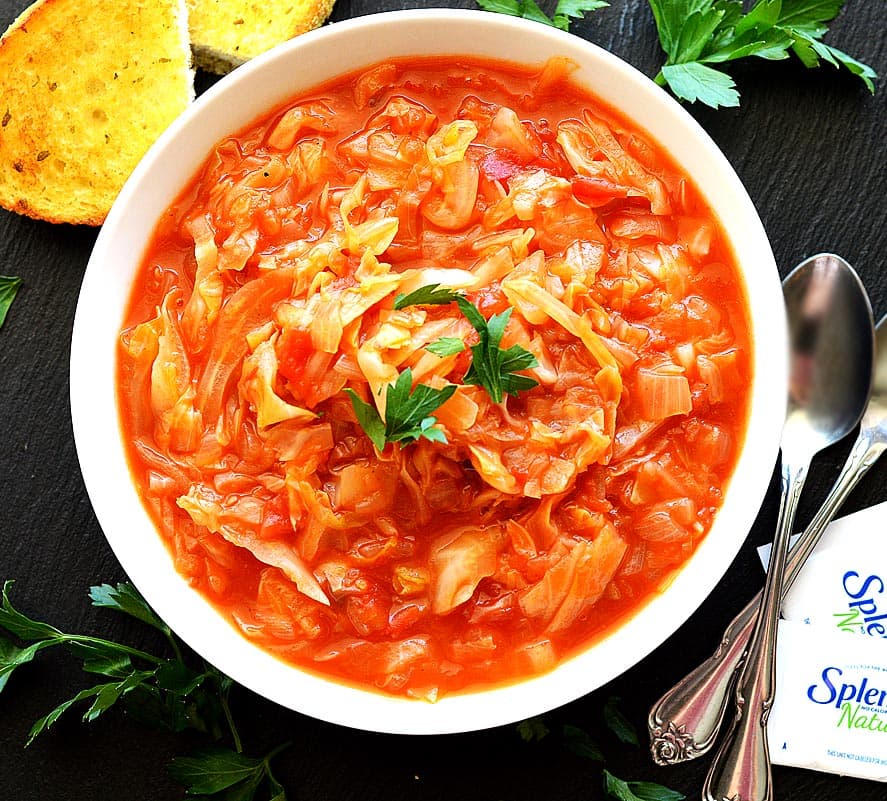 This soup freezes amazingly well and makes about 8-10 servings.  I like mine a bit on the thicker side, but you can stretch this recipe even further by adding more vegetable broth.  I prefer low-sodium so that you can adjust the seasoning to your personal taste.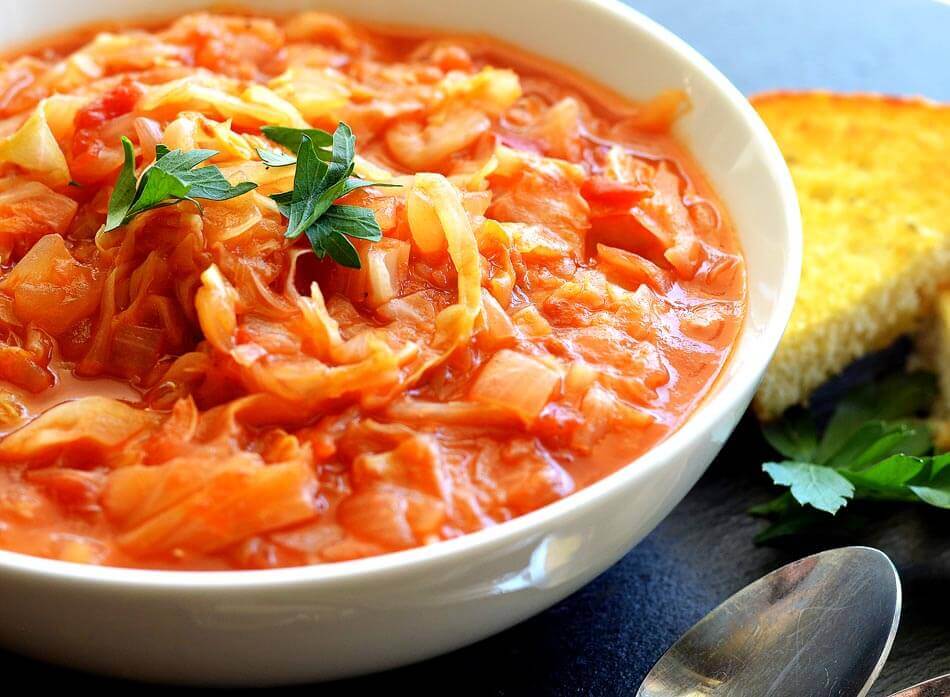 Did you make this Cabbage Soup? Take a pic and share it on Instagram with the hashtag #theveglife and tag @theveglife1. I would love to see it!  Or, leave a comment below and let your fellow readers know what you thought.  Your feedback often helps others decide whether or not to try my recipes.  As always, I really appreciate your feedback 🙂
Cabbage Soup
Ingredients
2

tsp

Oil

1

medium Onion

Chopped

1

medium Cabbage

sliced thinly

Salt and Pepper

to taste

2

C

of Crushed Tomatoes

or a 15 oz. Can will work

2-1/2

C

to 3 Vegetable Broth

dash of Tabasco Sauce

1

sweetener of choice

to taste

1

Tbl Tapioca Flour

also known as Tapioca Starch
Instructions
In a large stock pot over medium high heat, add the oil and onions. Saute for a few minutes.

Add the cabbage, salt and pepper and cover, stirring occasionally. Saute for about 5 minutes or until the cabbage is nearly tender. Add the SPLENDA.

Reduce heat to medium and add the crushed tomatoes, cooking for about 15-20 minutes, uncovered.

Once the liquid has begun to reduce a little, taste for seasoning. You can add more salt or pepper, if needed. Add the Tabasco, to taste.

Using a small amount of broth in a bowl, create a slurry by stirring in the Tapioca flour until it's smooth. Add to the soup and bring to a boil.

Cook until the cabbage is as tender as you'd like and the broth has thickened from the Tapioca flour.

Ladle into freezer safe containers (I prefer glass) in single serve portions so you can grab and defrost whenever you'd like.