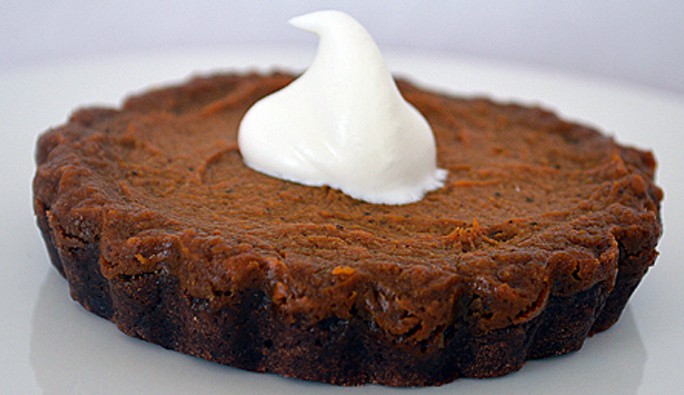 This dessert starts with a chocolate cookie base followed by a rich pumpkin filling and topped with whipped cream.  So easy to make.  Just be sure to use a tart pan with a removable bottom for ease in removing!
For the Chocolate Tart Dough:
4 Tbl Vegan Butter (such as Earth Balance)
1/4 Cup PLUS 1/2 Tbl Vegan Confectioner's (powdered) Sugar
1/8 Cup SILKEN Tofu, Blended
½ PLUS 1/8 tsp Vanilla Extract
½ PLUS 1/8 Cups All-Purpose Flour, plus more for rolling
1/8 Cup Unsweetened Cocoa Powder
Preheat oven to 325 degrees.
Between two sheets of parchment paper, roll the tart dough to 1/8" thick.  Cut a round to fit the bottom only and press into the tart pans.  Using a fork, prick holes into the dough (to prevent rising during baking).  Chill for 20 minutes.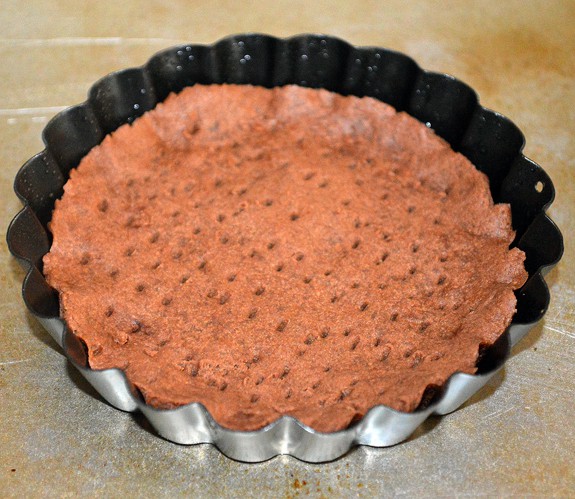 Bake the shells for 15-20 minutes until set.   Transfer to a wire rack to cool.
For the Pumpkin Filling:
¾ Cup Canned Pure Pumpkin (not Pumpkin Pie Mix)
1/4 Cup of SILKEN Tofu (blended with a hand mixer or blender)
1/8 Cup of packed vegan brown sugar (Florida Crystals® Organic Brown Sugar)
1/8 Cup pure maple syrup
¼ tsp Pumpkin Pie Spice
1/8 tsp Salt
In a bowl, whisk together all ingredients until blended.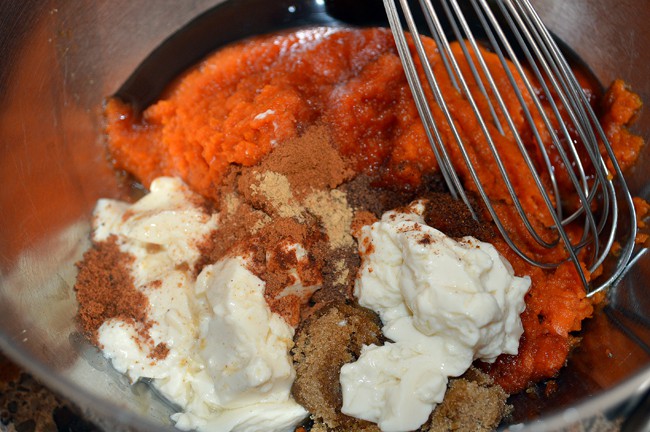 Pour into prepared crust and bake on a baking sheet until set, about 45-50 minutes.  Cool for 1 hour at room temperature and refrigerate for 1 hour (or overnight up to 1 day).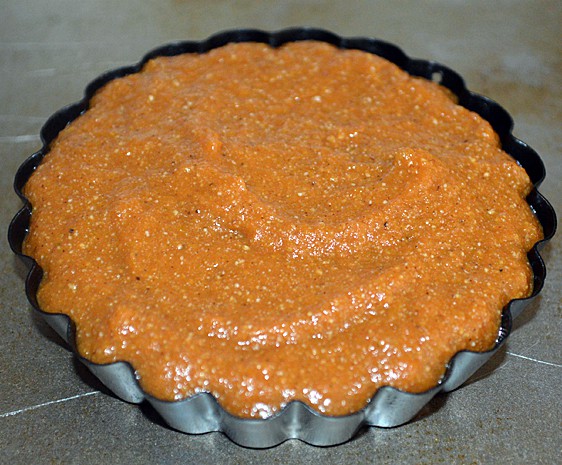 Top with vegan whipped cream if desired.  (Soyatoo™ has a soy and a rice version in a can or a cream to whip, or Healthy Top™ has a Vegan Whipping Cream).