According to Wikipedia, Texas Caviar is defined as "a salad of black-eyed peas lightly pickled in a vinaigrette-style dressing, often eaten as a dip accompaniment to tortilla chips." I just define it as delicious and hope you enjoy my version of Cowboy Caviar a/k/a "Texas Caviar".
Texas caviar was reportedly created by Helen Corbitt in Dallas, Texas. The story goes that she served the dish on New Year's Eve at the Houston Country Club and later at the Driskill Hotel in Austin, Texas. It was there that it was given its name, "Texas caviar," as a humorous comparison to true caviar. Thanks Helen, we're all for the plant-based alternative 🙂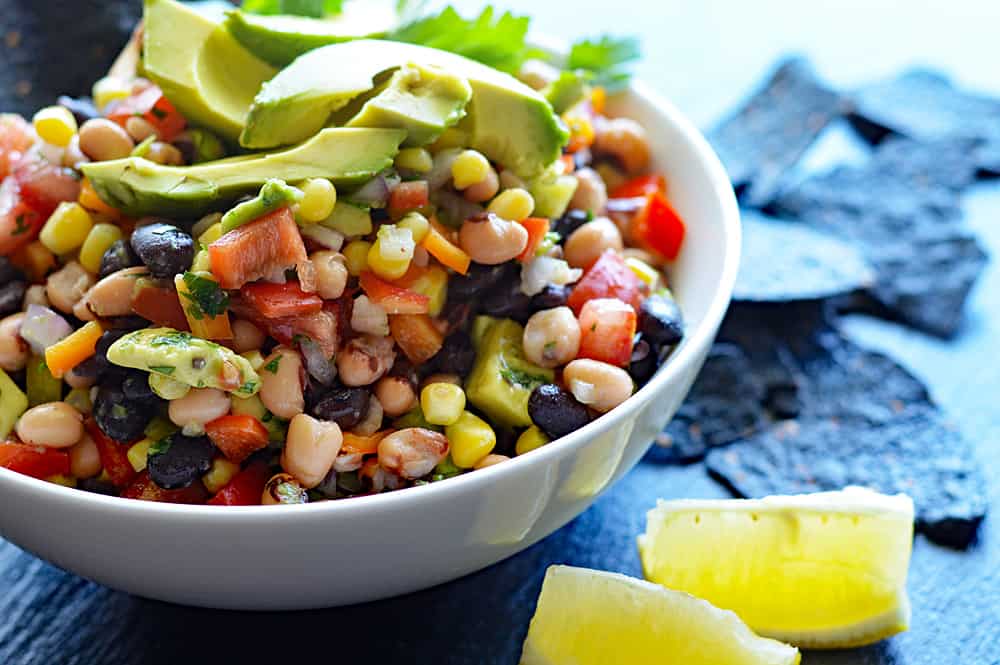 What exactly ARE black-eyed peas?
The California Blackeye is pale-colored with a prominent black spot. There are countless varieties, many of them heirloom, that vary in size from the small lady peas to very large ones. In the South, eating black-eyed peas, or Hoppin' John, on New Years Day is said to bring prosperity in the New Year!
Note to self. Create a vegan version of Hoppin' John for New Years! 🙂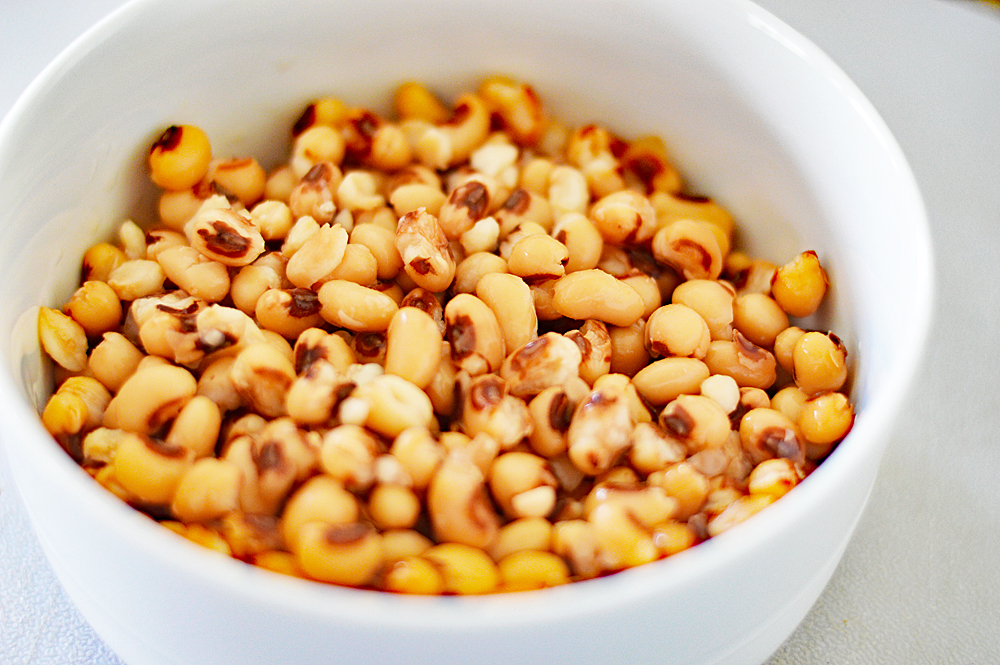 I am going to stick really close to tradition with the base of this historical recipe and was actually able to find the black eyed peas in the canned aisle of my local Safeway grocery store.
In 2010, Texas Monthly Magazine published the original recipe for Helen's Texas Caviar (adapted to fit our recipe) One fifteen-ounce can cooked black-eyed peas (drained and rinsed), 1/8 to 1/4 cup oil, 1/8 to 1/4 cup white wine vinegar, 1 whole garlic clove, 1/8 cup thinly sliced onion, 1/4 teaspoon salt, cracked  black pepper, to taste. Combine all ingredients, store in a glass jar in the refrigerator and remove the garlic clove after one day. Marinate for at least 2 days before serving in our salad.
That was the extent of Helen's recipe for the black eye peas. Obviously, it has been recreated many times and in more modern versions with the addition of corn, black beans, peppers, red onion, tomatoes and avocado. So that is the version I decided to go with.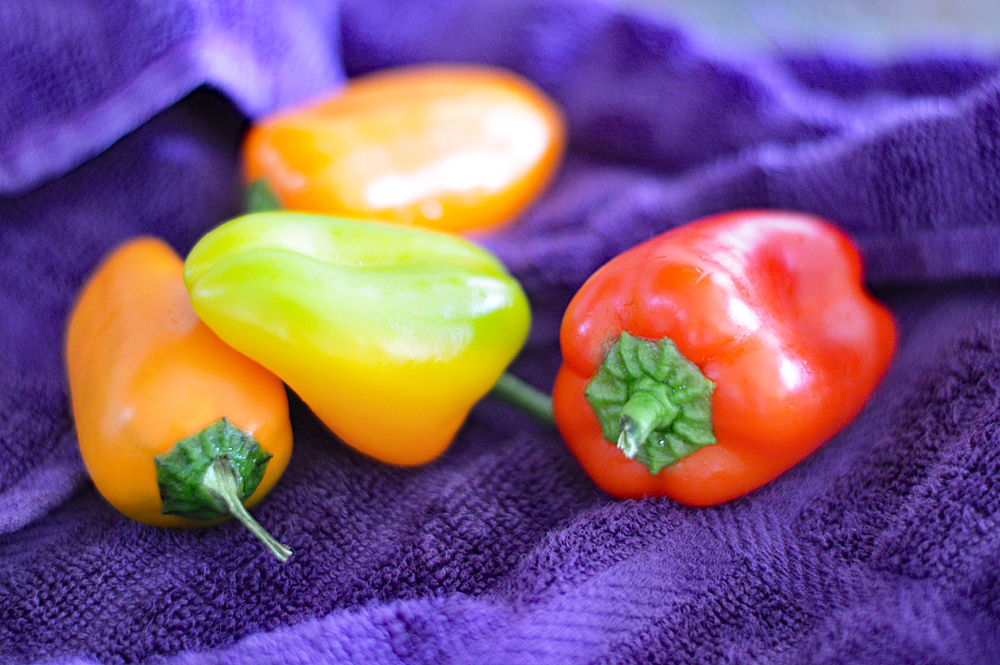 I just love the colors in this dip!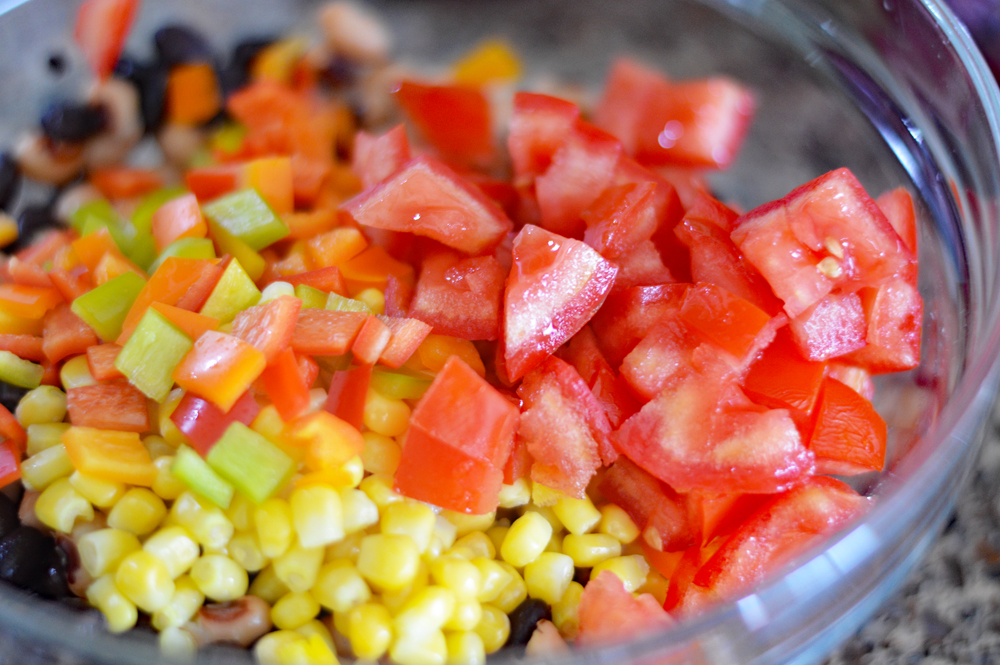 Red onion and parsley are added along with the tomatoes and corn. I used frozen and defrosted corn, as I always have it on hand. Fresh or canned also work.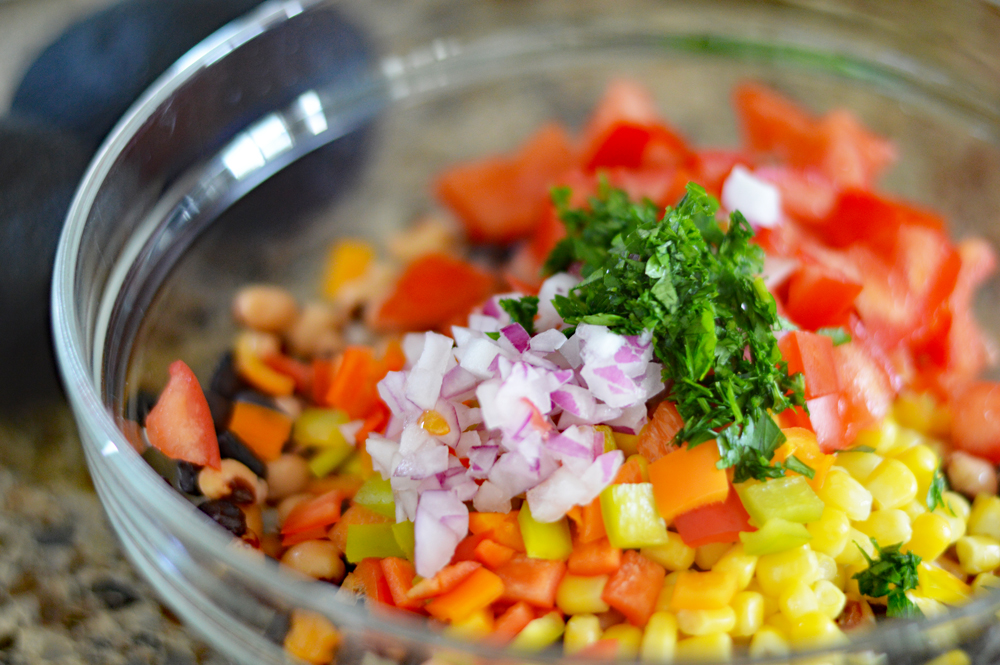 Last, but certainly not least, avocado.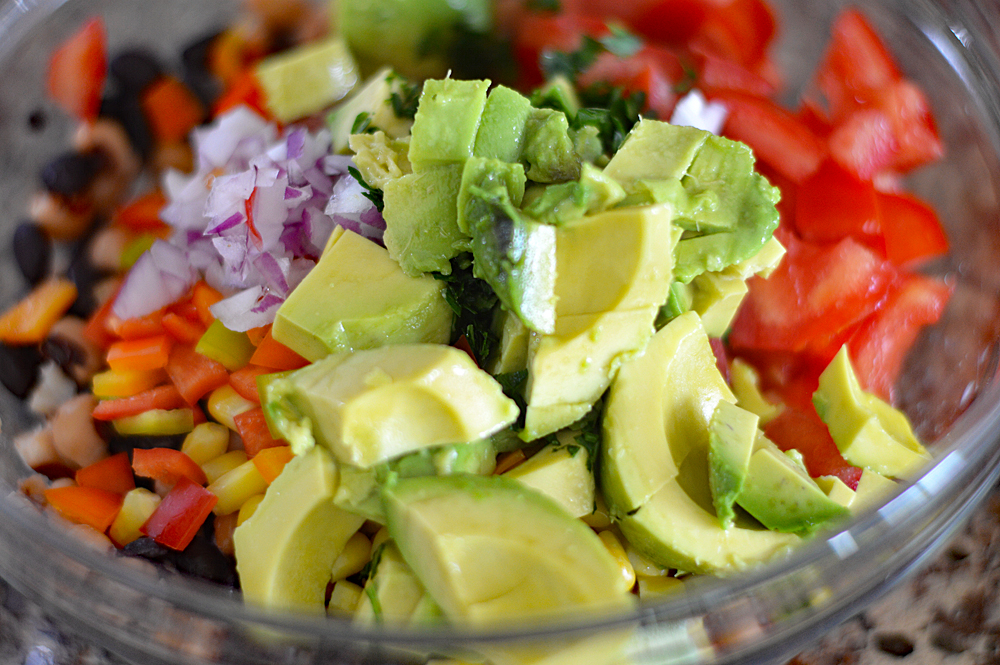 Give everything a good toss, garnish with more avocado and parsley and serve with your favorite tortilla chips.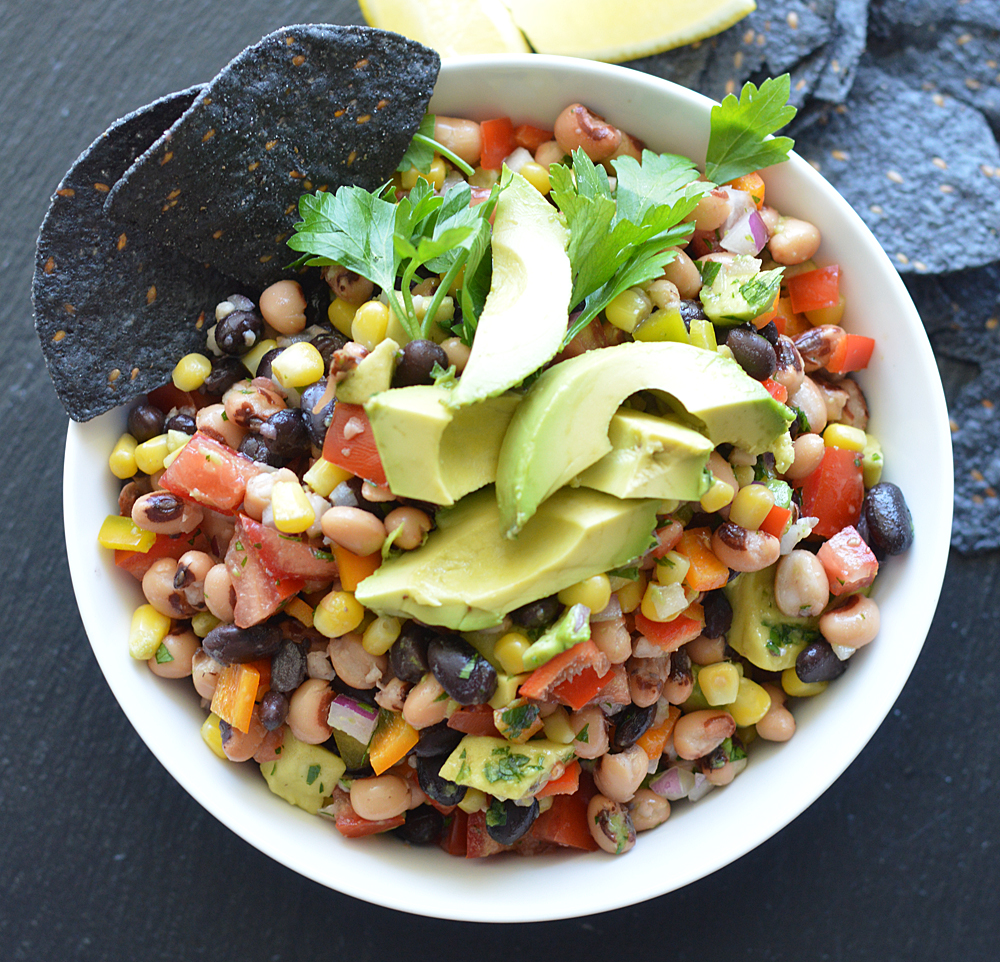 I love these blue corn and flax seed tortilla chips (from Target). They are the perfect vessel for enjoying this simple, yet amazing Cowboy Caviar dip! I love this recipe because it's so easy to throw together and guests love it.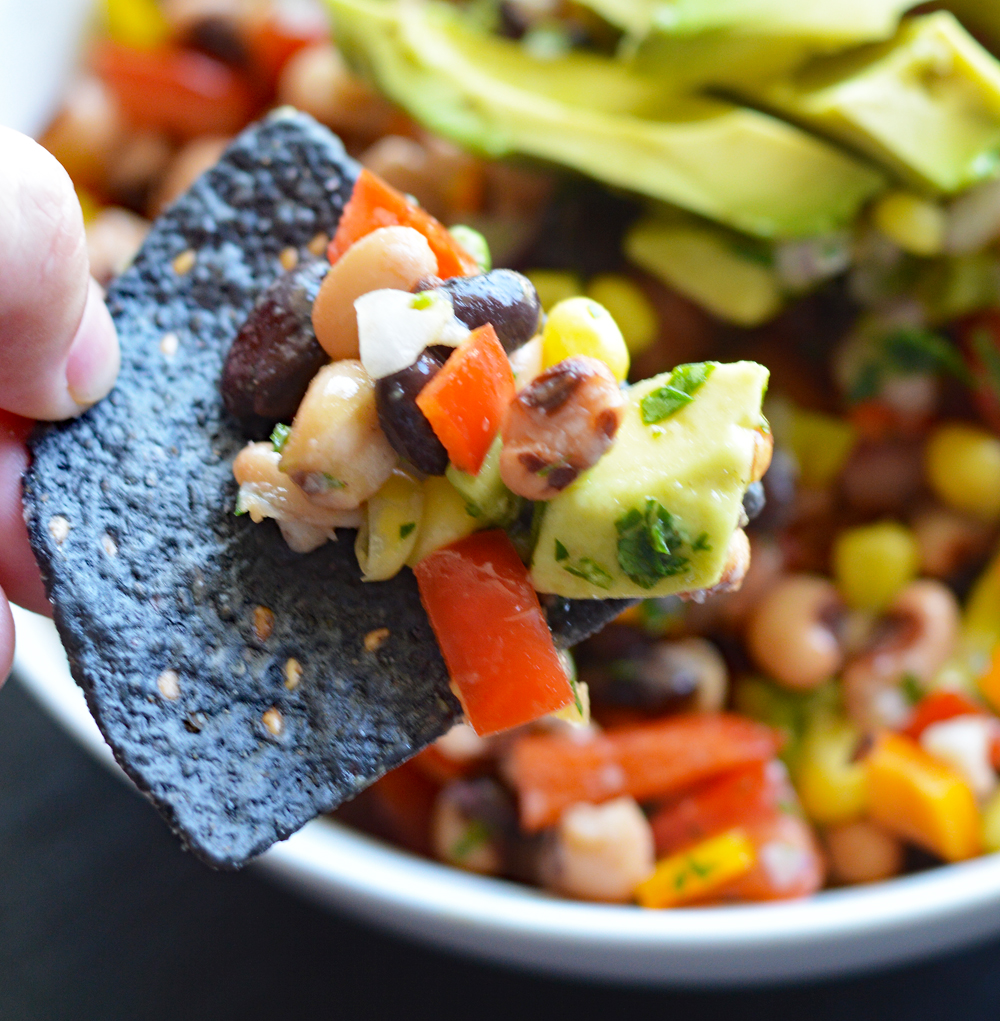 Did you make this recipe for Cowboy Caviar a/k/a "Texas Caviar"? Is this a recipe you create for your friends and family? I'd love to hear what you do differently. Leave a comment below!
If you enjoyed this recipe, why not PIN IT FOR LATER! 🙂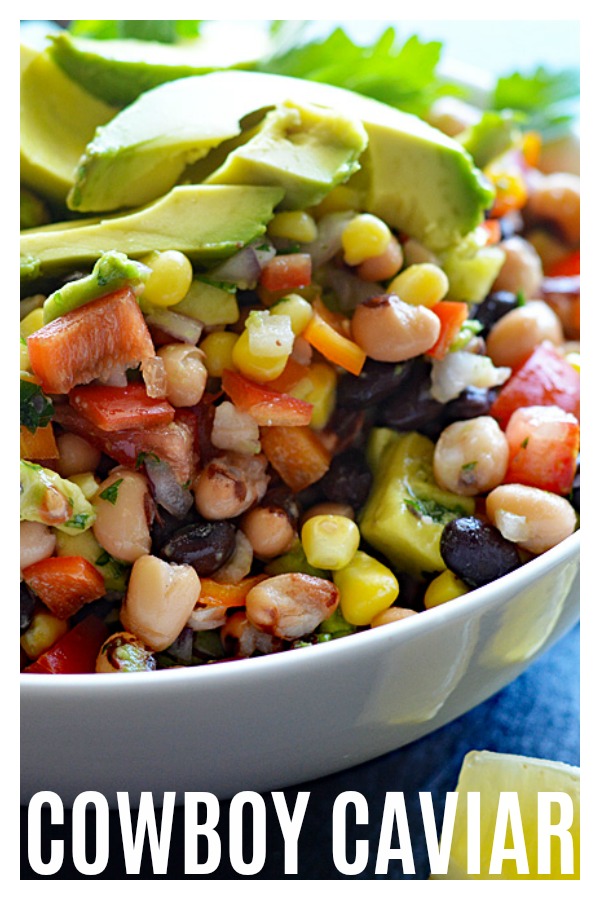 Cowboy Caviar a/k/a "Texas Caviar"
Cowboy Caviar a/k/a "Texas Caviar"
Ingredients
For the marinated black eyed peas:
1

15 oz can

Black Eyed Peas

drained and rinsed

1/8 to 1/4

c

White Wine Vinegar

1

clove

Garlic

leave whole

1/8

c

Onion

sliced

1/4

tsp

Salt

pinch

Black Pepper
For the dip:
2

Roma Tomatoes

diced

2

large

Avocados

diced

1

15 oz can

Black Beans

drained and rinsed

1

c

Corn

fresh, canned or frozen (defrosted)

1/2

c

Red Onion

finely diced

1/2

c

Bell Peppers

red, yellow, orange or green

1/4

c

Parsley

chopped
Instructions
To prepare the black eye peas for the salad:
Marinate the peas for 2 days, discarding the garlic clove after the first day.

Drain the black eyed peas and discard the liquid. We just want the peas. Do not rinse.
To complete the salad:
Toss the black eyed peas with the remaining ingredients.

Garnish with sliced avocado and fresh parsley.

This recipe can be made in advance, just omit the avocados until ready to serve.