Thank you Get Ready Now for sponsoring this post. Be Your Own Hero … Responsive | Resourceful | Resilient
If you have been following me for awhile now, you may already know that I am a HUGE animal lover and spent about twelve years managing veterinary hospitals before becoming a food blogger.  If you are following this blog, chances are pretty good that you are vegan for the animals as well.  So every once in awhile, I like to work with awesome companies that promote pet products that I can stand behind.  Enter the Pups & Peeps Road Combo!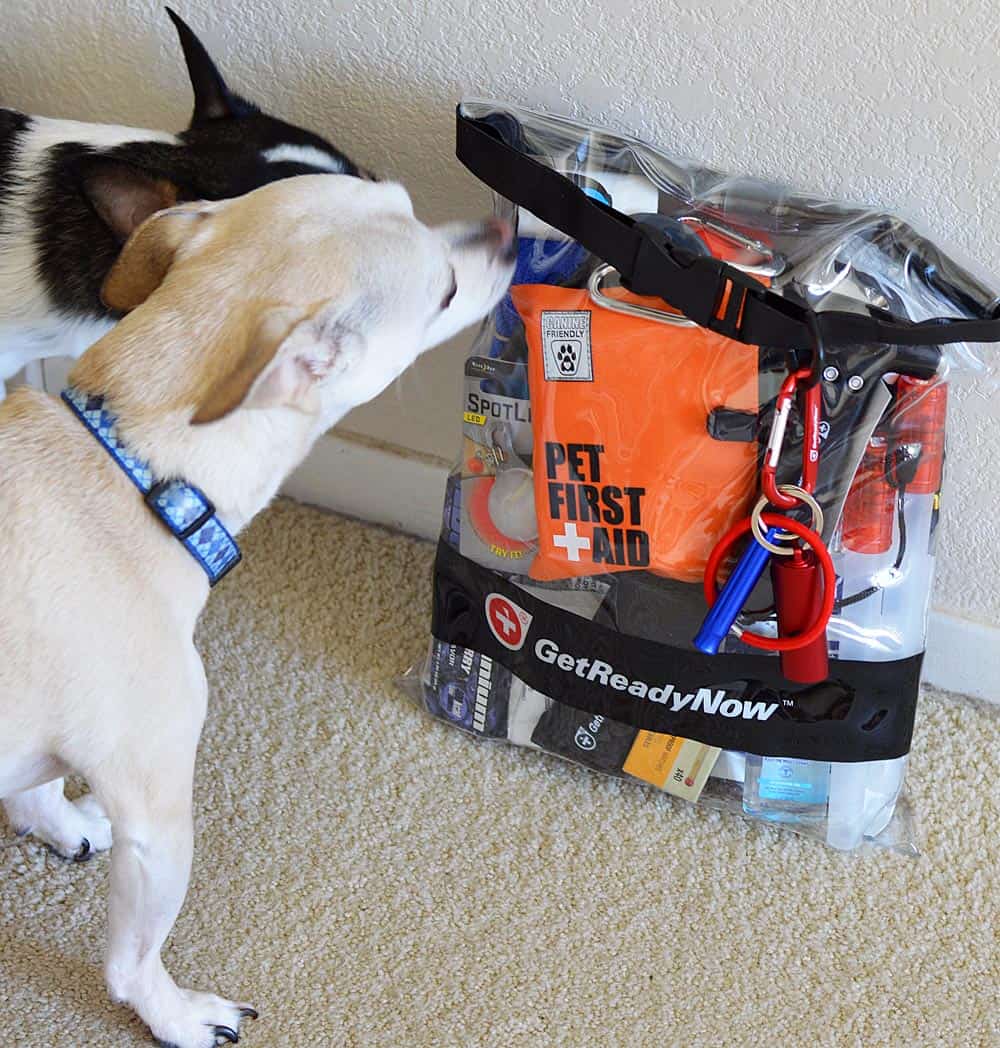 I have three rescue dogs and living in Arizona where the heat is just too much for them. I am always prepared – especially when traveling with one (or all three) of them.  They aren't just pets to me, they are family and I want to be as ready as I can for anything that might come up.  Traveling does not have to be stressful for either you or your fur babies and it's as simple as planning ahead!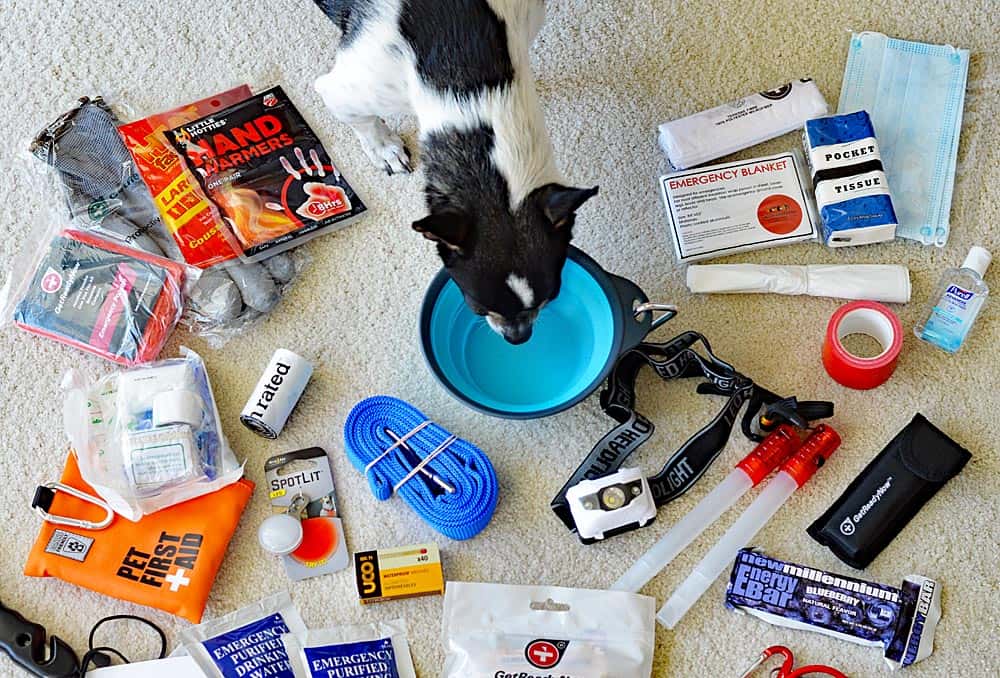 Make sure your pets are safe & secure when traveling:
This means three travel-friendly dog carriers that have plenty of mesh for ventilation, secured to the car seat with a seat belt.  I also aim the air conditioning in the car on them, placing a towel in the carrier for a comfortable ride. The safety kit fits nicely right next to my pup!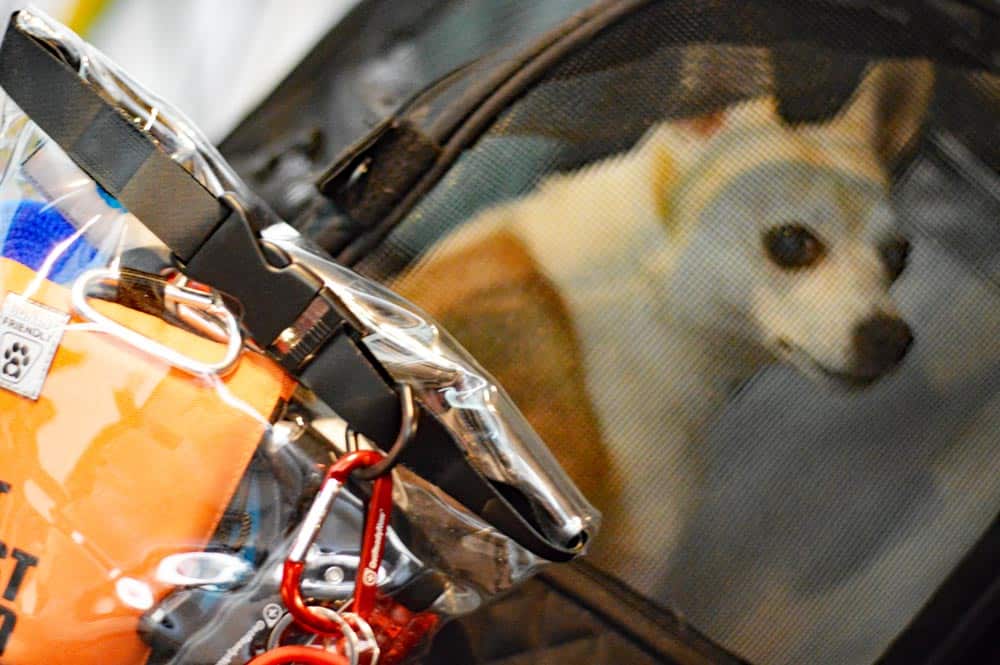 Along with microchips, your pets should always wear collars (leashes attached) with tags that feature their name, address and your contact phone numbers.  Keep these updated should any information change! I can't tell you how many times a stray dog was brought into the clinic with a microchip and collar, but the phone number or address had changed.
Water is extremely important. Once their body temperature rises, dogs can't sweat through their skin like we do to cool off. Dogs do sweat through their paw pads, but it's actually by panting that dogs circulate the necessary air through their bodies to cool down.  The Pups & Peeps Road Combo has a wonderful portable water bowl (and water packs) that should be with you wherever you go!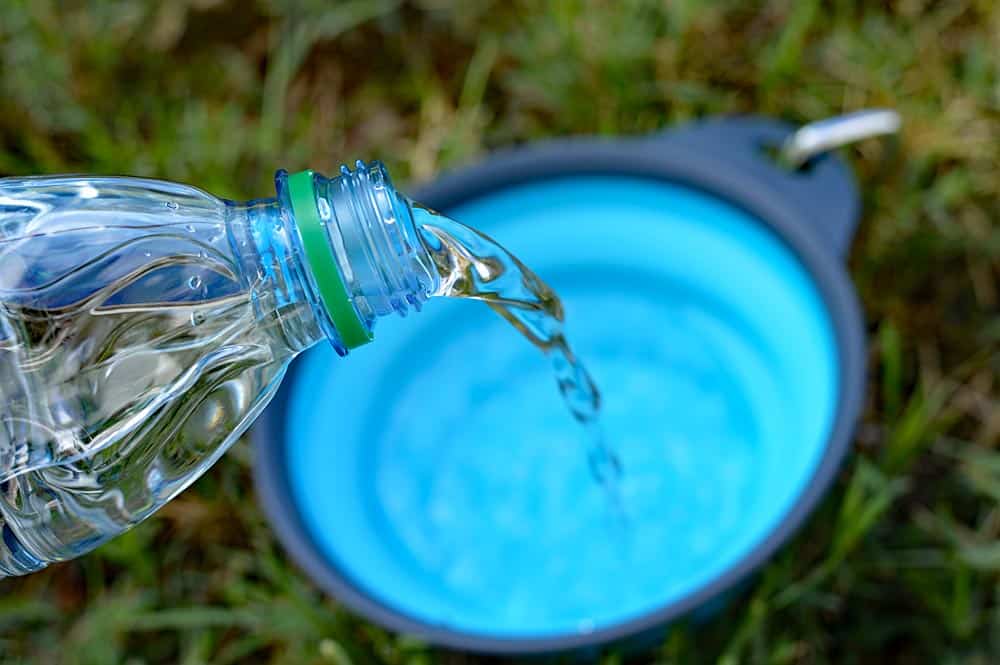 Another consideration living in a hot climate like I do, is the temperature of the pavement. Black pavement is extremely hot on their paw pads, so plan ahead with little neoprene booties if you cannot carry them where they need to go. Also, be sure to plan for potty breaks and whenever possible, choose a soft, grassy area like this dog park.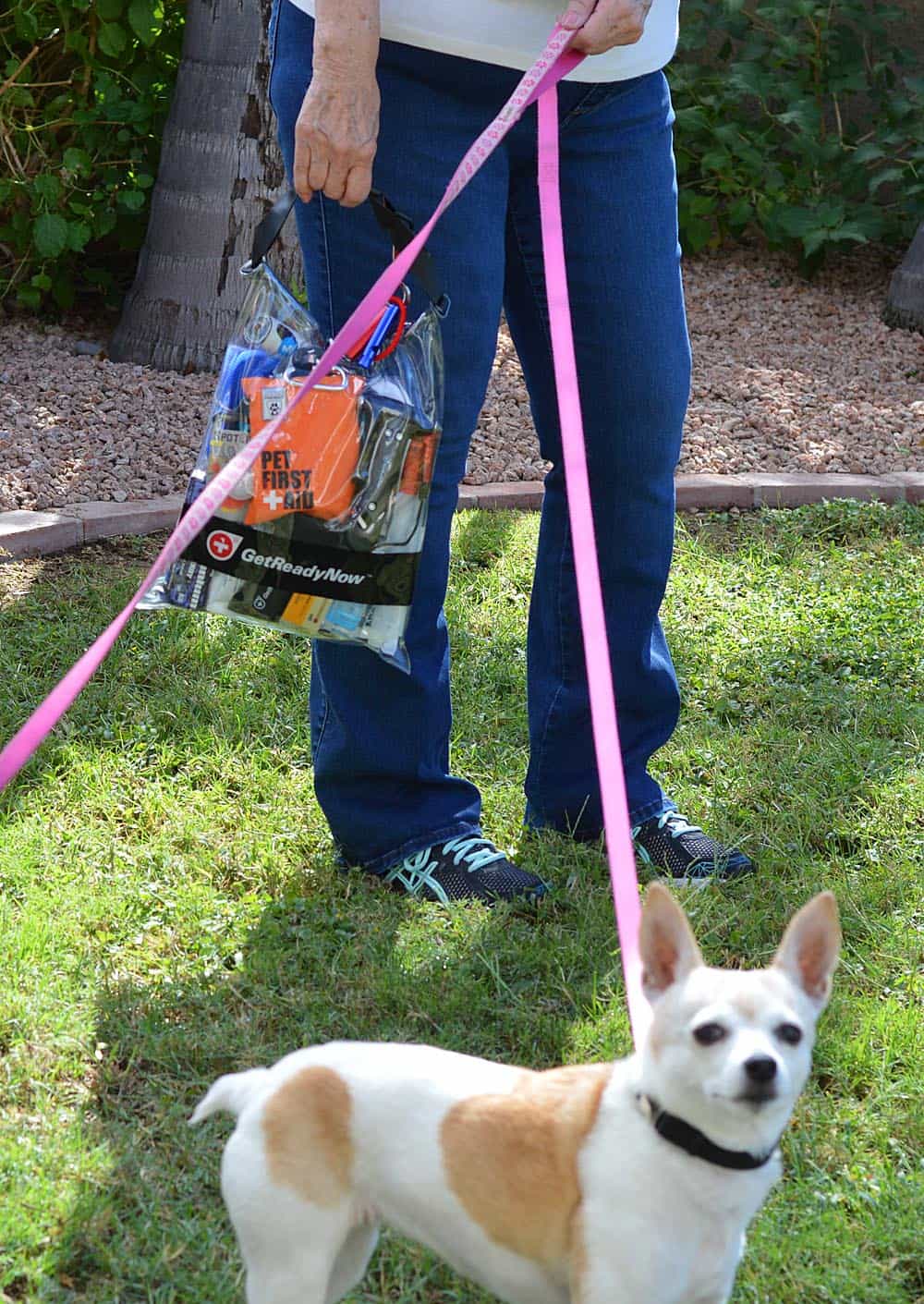 I also carry a little pack with my dogs' favorite food and treats.  They come in really handy!  Just look at that focus 🙂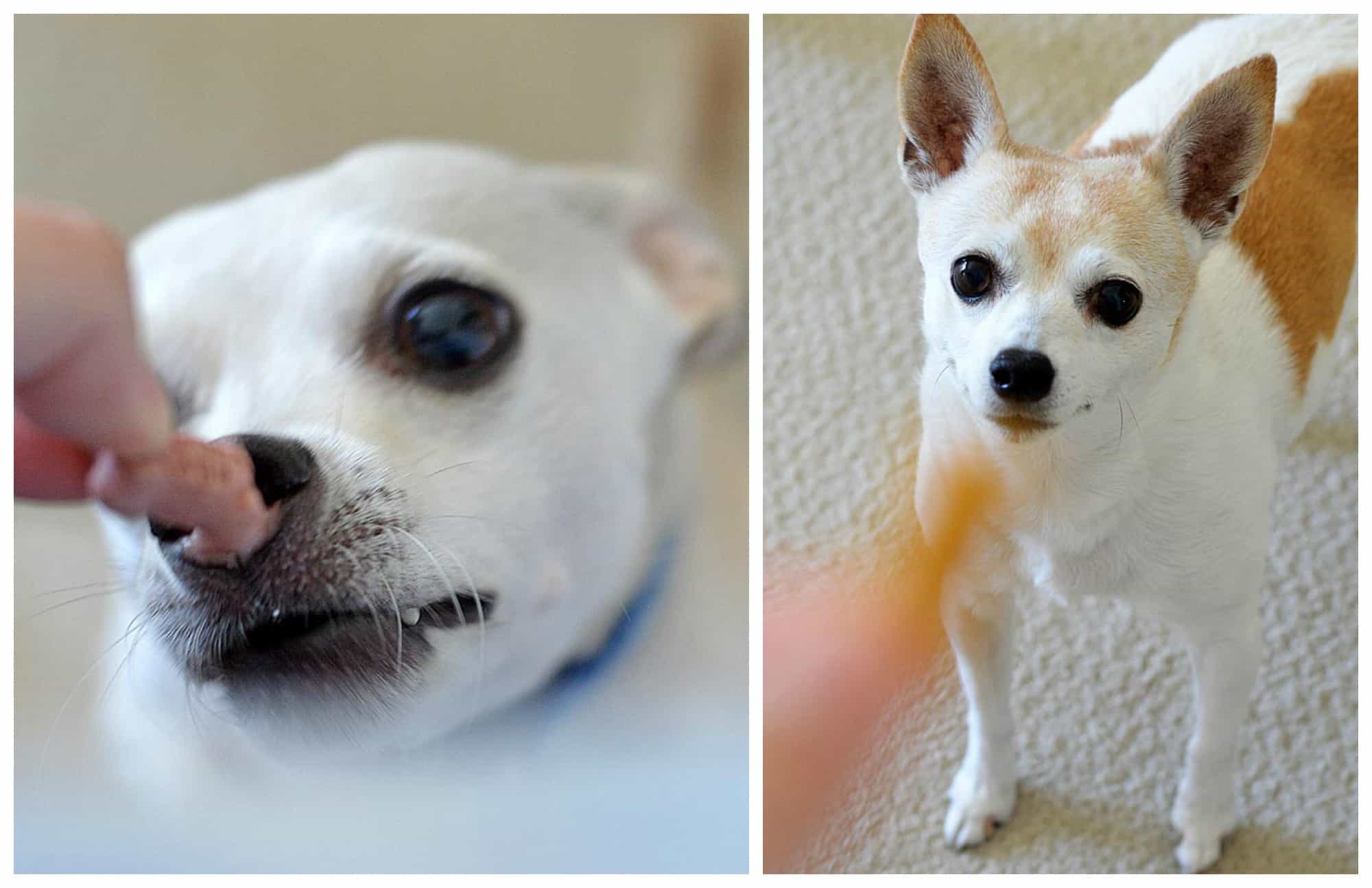 Listen, we all keep a spare tire, jumper cables, etc. in the event our cars break down, but the Pups & Peeps Road Combo also assures that both you and your pet remain comfortable until the situation is resolved.
The Pups & Peeps Road Combo Pack is unlike any other vehicle accessory or travel and outdoor essential on the market.  The packs are waterproof,  clear and the gear and supplies are ready to use with batteries installed.  When time is of the essence, having everything ready to use makes all the difference! While other vehicle kits provide tools to take care of the car – not yourself and your dog – the Pups & Peeps Road Combo Pack ensures that you have got everything you need.  Here are just some of the reasons why I chose to share this awesome product with you.
The bag is heavy duty, waterproof and clear and comes with a High Quality Guarantee; Long Life — Food and water have a 5-year shelf life. Everything ready to use … batteries installed, no unwrapping.  Ready when time is of the essence.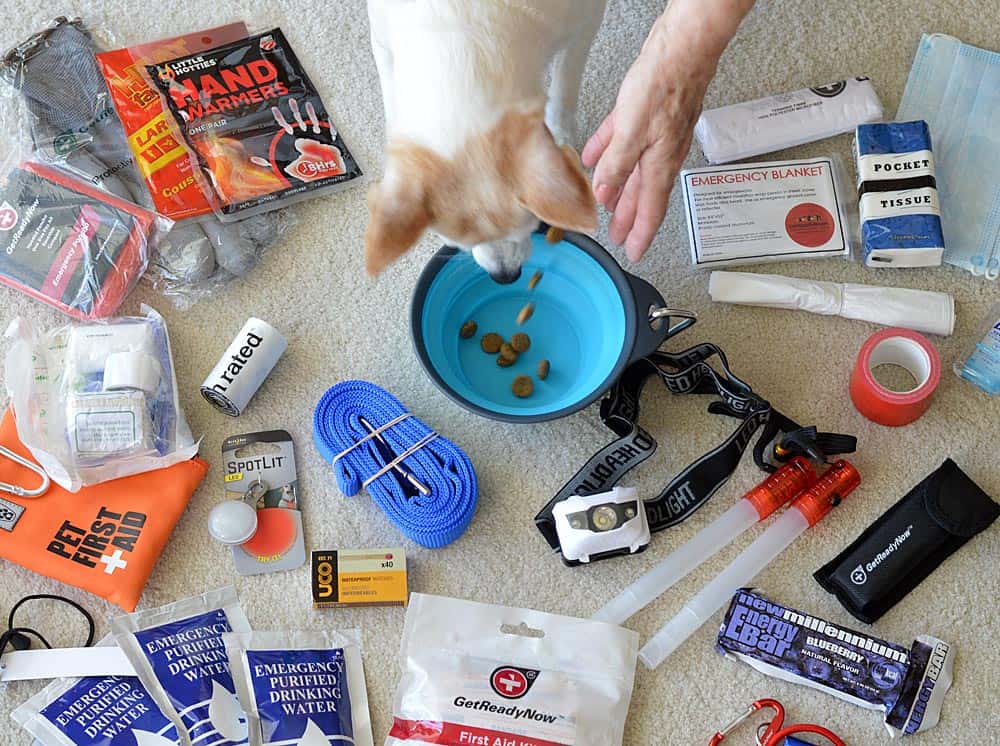 Here's what you'll get: PUP GEAR: 6′ Leash, Collapsible Water Bowl, LED Red SpotLit Collar Light, Pet First Aid Kit, Poop Bags, Treat Pouch. LIGHT: 4-Mode LED Headlamp w/Batteries, 2 LED Glow Sticks, 1 Wristband w/LED Light & Whistle FOOD & WATER: 1 Millennium Food Bars, 4 Water Pouches SANITATION: Waste Disposal Bags, 1 Tissue Pack, Hand Sanitizer WARMTH & COOLING: 1 Mylar Blanket, 8-Hour Hand Warmers, 1 Body Warmer, 1 Poncho, 1 Tubular Bandana – warm up/cool down FIRST AID & UTILITY: Seatbelt Cutter & Windshield Breaker, 46-Piece First Aid Kit, 1 Pair Utility Gloves, Duct Tape, 2 Dust Masks, 4 Extra AAA Batteries, Matches, Stainless Steel Multipurpose Tool WATERPROOF DRY BAG: No matter the conditions, your gear and supplies stay dry.
To learn more about this emergency preparedness kit that's created for you AND your dog, click here
So what furbaby do you travel with? Dogs? Cats?? Leave a comment below 🙂
I was selected for this opportunity as a member of CLEVER and the content and opinions expressed here are all my own.