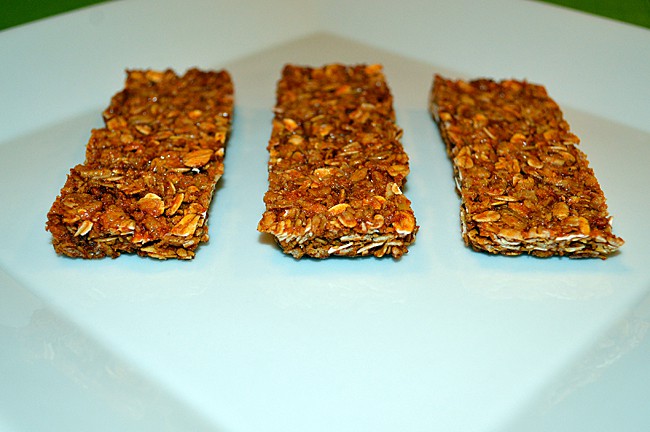 Delicious as a bar or as loose granola on top of your favorite yogurt!
Ingredients
1 ¼

Cup

Rolled Oats

¾

Cup

Crisped Rice Cereal

3

Tbl of Rolled Oats that you have ground

use a food processor or coffee grinder

Pinch

of Salt

½

Tsp

Baking Soda

1

Tbl Honey

½

Tbl Vegetable Oil

1

tsp

Vanilla Extract

1

tsp

Brown Sugar

Vegetable Spray
Instructions
Preheat oven to 350 degrees.

Combine all dry ingredients (except brown sugar) in a mixer.

In a microwave-safe glass measuring cup, combine honey and vegetable oil (microwave 30 seconds or so until melted). Then add the brown sugar and vanilla. Whisk to combine until sugar has dissolved.

Combine the wet and dry ingredients and transfer to a metal baking dish that has been coated with cooking spray and parchment. I sprayed the bottom of another metal baking dish and pressed down hard. If you don't have another, spray the bottom of the glass measuring cup to press it down.

Bake for 20-25 minutes. They will be golden brown on top. If they still seem a little loose, you can press down again to be sure they will hold together. They will firm up as they cool.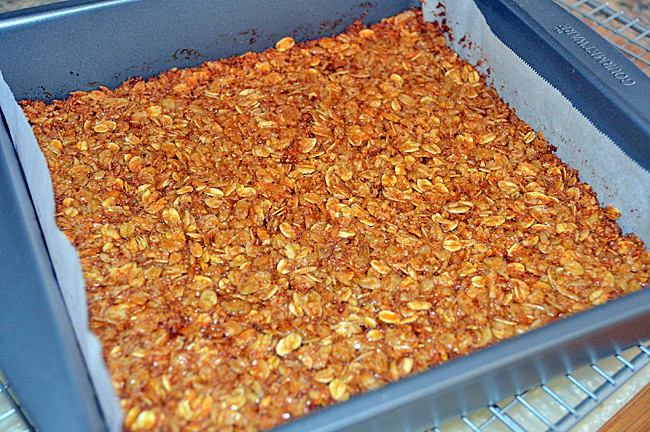 Cut while still warm and let continue to cool.  Store in a sealed container.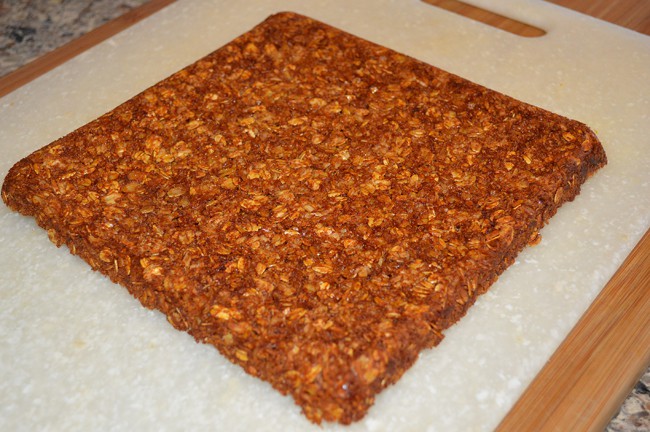 OPTIONAL:  Crumble the just mixed granola onto a lined baking sheet and bake until golden for loose granola. Use to top yogurt or just eat as is!