When I was contacted by the folks at Mechaly to review one of their bags, I must admit…I had never heard of the brand.  I was so happy to find a vegan handbag manufacturer with styles that I could personally see myself wearing. I've been carrying it for a few weeks now so that I could give it my fair and honest review … and I really love it!
This is the Mechaly EMILY Vegan Satchel Handbag in Brown and I specifically chose this one to review from the many styles offered.  It suits me perfectly.  It's super soft synthetic leather (man-made, no animal products here). Mechaly is proud to be certified vegan by Vegan.org and a PETA-approved cruelty free vegan brand.
Mechaly is a family-owned and operated company who were raised to respect all living beings.  That already makes them a pretty awesome company in my book.  A French family based in Beverly Hills, they offer a wide variety of selections and there is literally something for everyone … and for every occasion.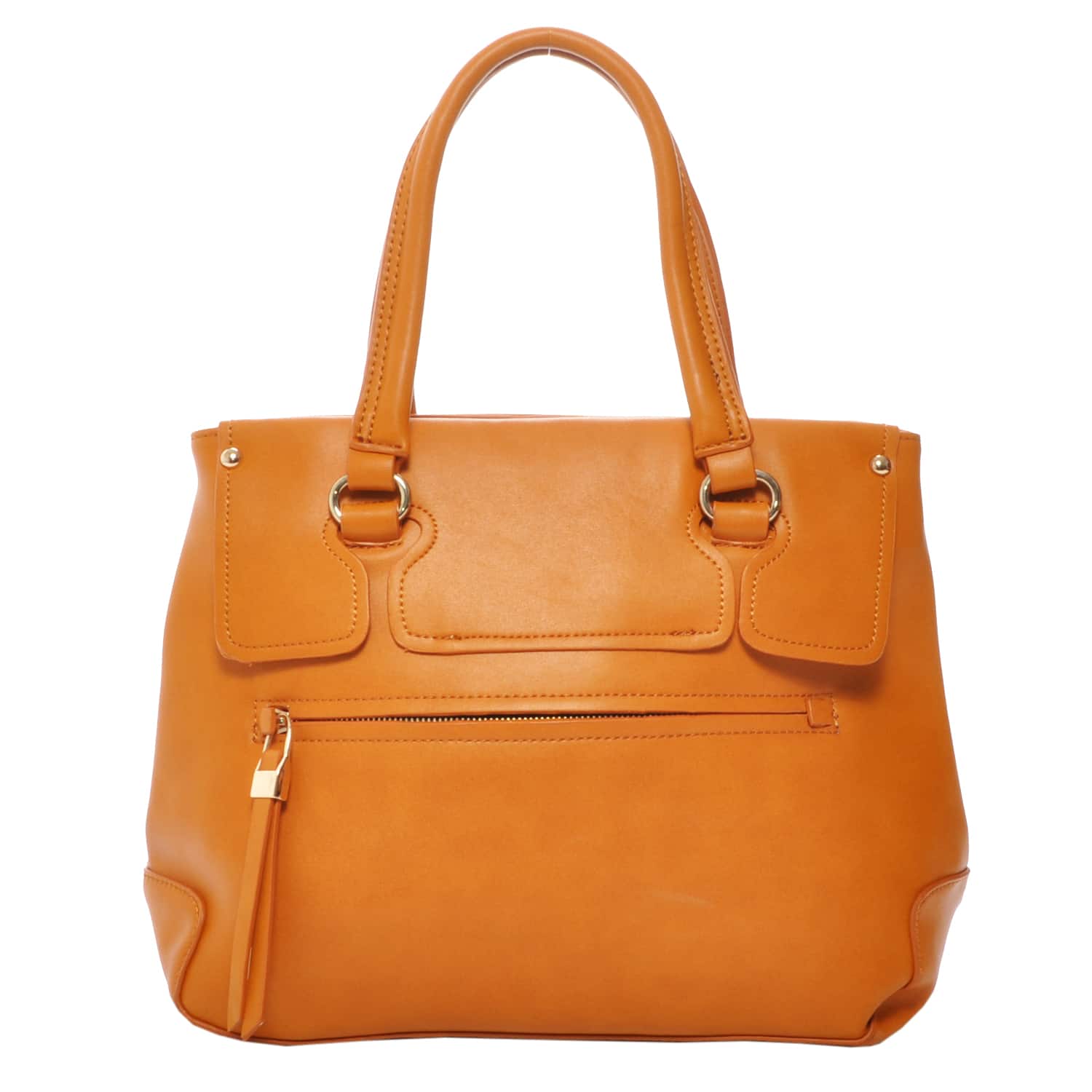 So, I wore the EMILY bag for about two weeks and it's:
buttery soft vegan leather
super roomy with lots of compartments
offers a combination of top handles and a shoulder strap
well-made and built to last!
the perfect size – 14 x 9 x 5 in (L x W x H)
light weight (an absolute must for me)
and comes in this trendy brown color (as well as a beautiful blue)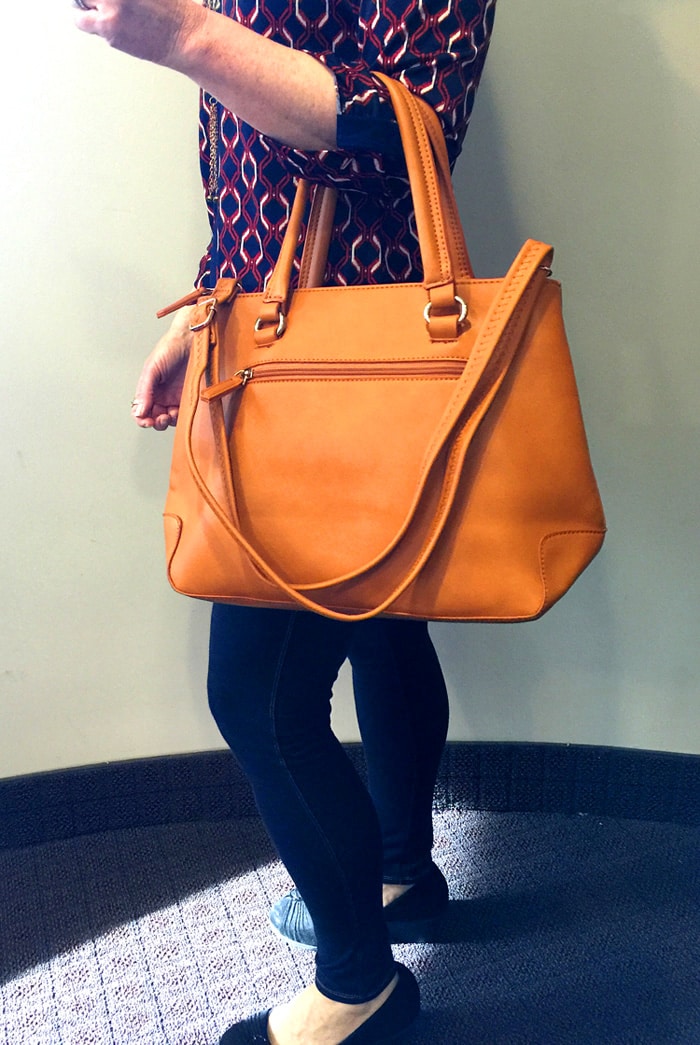 What are you waiting for?  Start shopping today online at
Mechaly.com
If you use promo code SHOP35, you'll receive a 35% off discount and FREE shipping within the USA!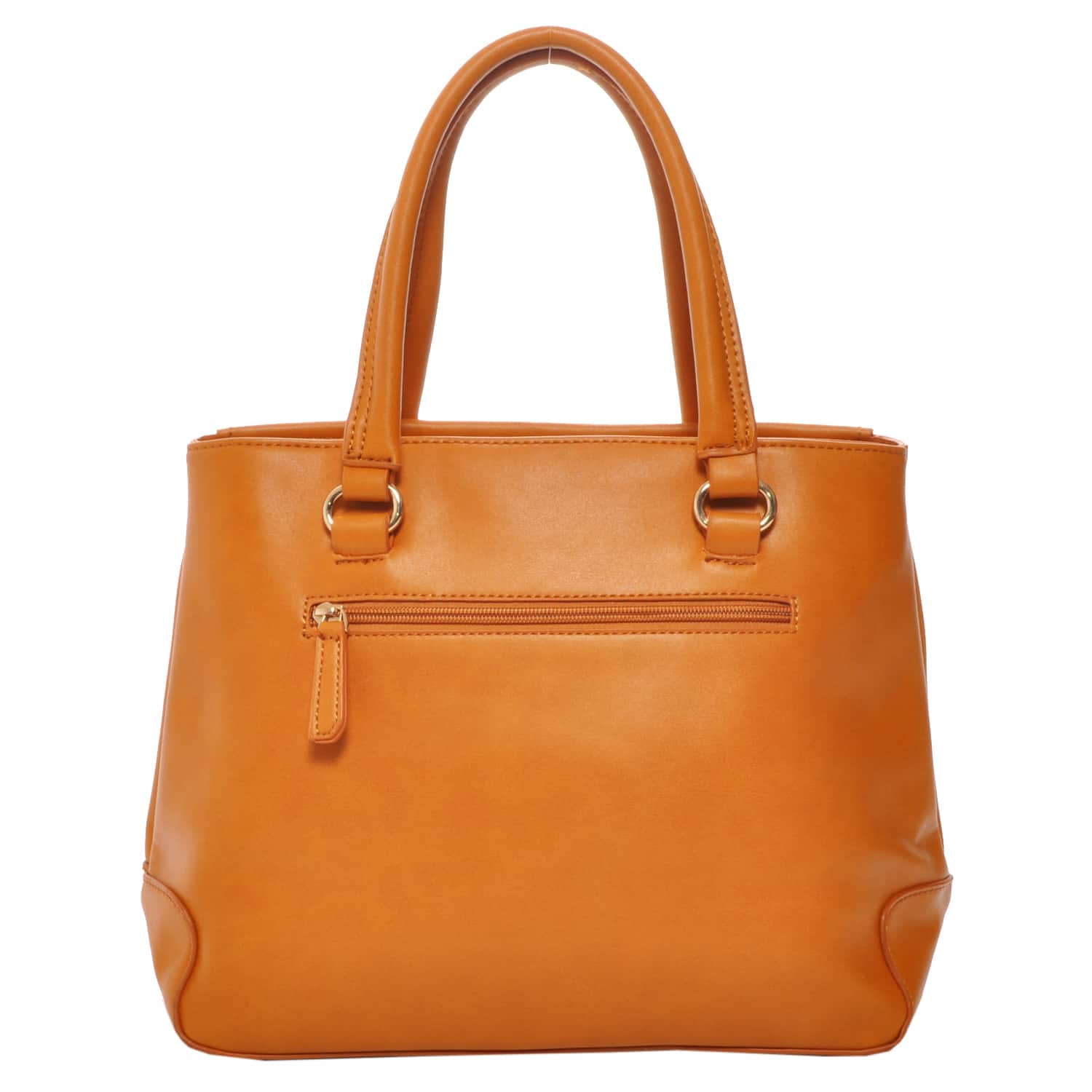 DISCLOSURE: I received this bag from 'Mechaly' for my honest review and I honestly love it! 🙂