Using a few simple substitutions, you can make an amazingly flavorful mashed potato.  Almond milk instead of whole milk, vegan butter and dairy-free sour cream make this taste just as good as the original!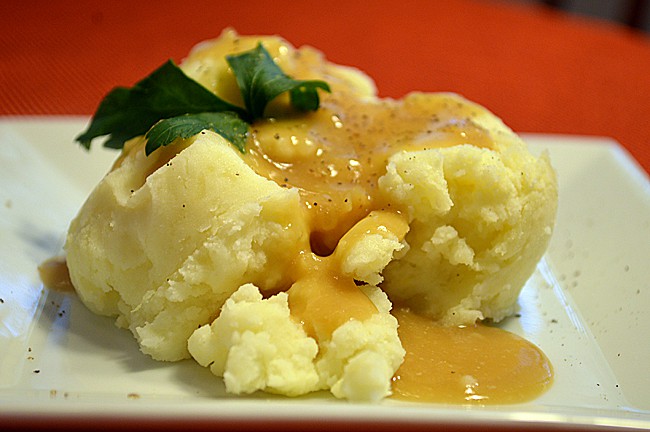 3 pounds potatos, peeled
Salt
1-1/2 Cups of Almond Milk
6 Tablespoons vegan Butter (such as Earth Balance)
1/2 Cup vegan Dairy-Free Sour Cream (such as Tofutti(tm) Better Than Sour Cream or Follow Your Heart(tm) Vegan Gourmet Sour Cream)
1/2 tsp Ground Pepper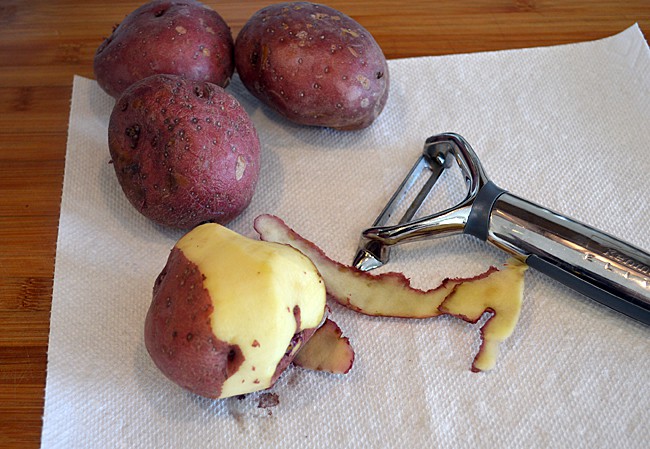 Peel the potatos and cut into 1 inch cubes.  In a large pot , cover the potatos with cold water and salt the water.  Bring to a boil, then lower to a simmer, uncovered, for 10-12 minutes or until tender when pierced with a knife or fork.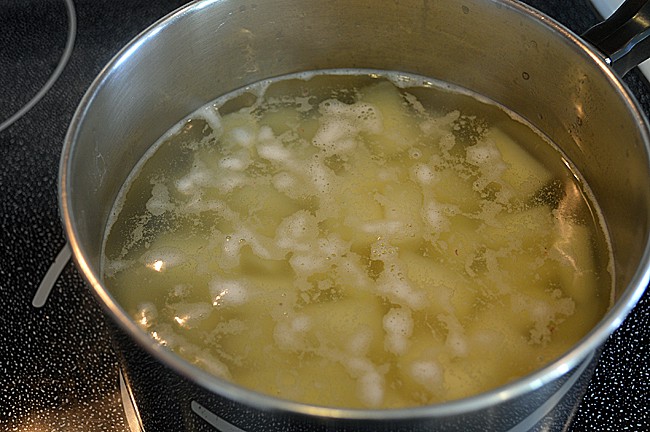 In a small saucepan, heat the almond milk and butter on low heat.  Do no boil.  Set aside.
When potatos are tender, drain and return to the pan.  Mash with a potato masher and slowly whisk in the warm milk & butter mixture and sour cream until potatos are the right texture.  Season to taste with salt and pepper whisking to combine.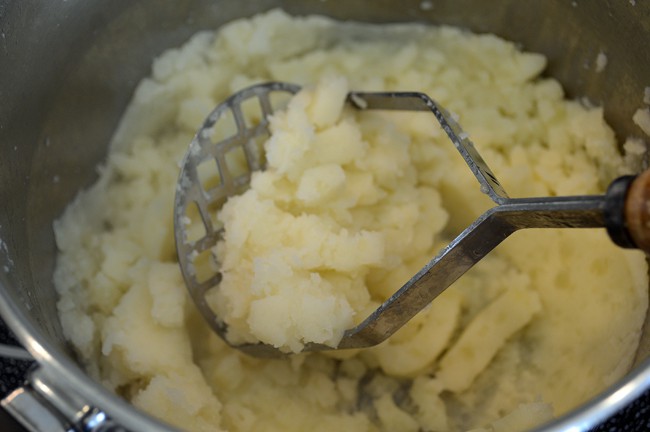 Top with chives to garnish if desired.
Or, view our Vegan Gravy here…