This is a bit of a different post from me and for this blog.  It's more of an educational post of sorts, but I am a huge pet lover and wanted to share with you why we believe in Natural Balance® in our family.  And for my vegetarian/vegan readers who want to feed your pets the same, stick with me: Natural Balance offers a vegetarian option for your furry canine friends! Little known fact about me: I spent 12 years working in the veterinary industry.  During those 12 years, I learned a lot about various prescription and over-the-counter diets for both cats and dogs. Armed with all of that information, I choose to feed my dogs Natural Balance.  So when the opportunity came up to be able to share my dogs' story with you, I was literally chomping at the bit to do so!  What pet parent doesn't love talking about their pets? 🙂 Before we get into the food though, let me formally introduce you to my little fur babies.  I can't believe this blog is over 3 years old & this is the first you are seeing their furry faces!  All three are rescues and I would do absolutely anything for them.  From left to right, we have Piti (pronounced "Petey") a 9-year-old female Rat Terrier, Ryleigh a 5-year-old female Heeler/Chihuahua mix and Sparky a 3-year-old male Rat Terrier.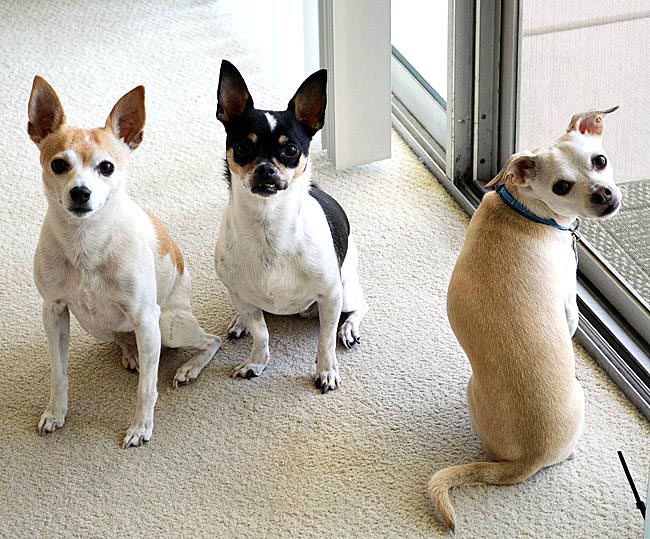 Why I switched to Natural Balance®
I did a lot of research before choosing to feed my dogs a vegetarian diet and made that decision in conjunction with their veterinarian.  Finding a high quality food that met with Piti's many nutrition-specific needs was of the utmost importance to me. You see, Piti has had quite bumpy road in life and this is a story of her health journey.  She came to the animal clinic I was working at with a freshly repaired broken leg and a surgically implanted plate … that she had just broken. Uggh! Her previous owners were just too financially strapped to go through the surgery all over again and care for her continuing health needs.  Long story short, she came home with me.  If you look closely, you can see the scar on her leg.  She used to love to sit like this while she was recovering 🙂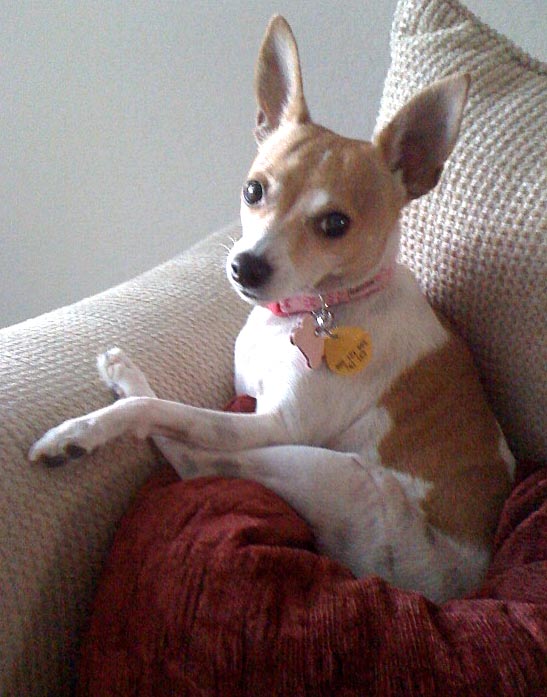 But it didn't end there.  She also fractured her spine playing a bit too rough with Ryleigh a few years later …which also required major surgery.  So needless to say, she was on heaps of steroids & months of crate restrictions, which caused her to gain a significant amount of weight. And perhaps due to that extensive amount of steroid usage, she developed a secondary condition called hyperlipidemia.  We needed to keep her protein at a specific level and reduce her weight to make moving around easier according to her veterinarian.
Fast forward to the present…
But don't worry, Miss Piti sailed through all of her health issues like a champ and runs around this house like nothing ever happened!  Need proof?  See for yourself.  She loves her stuffed animals. I couldn't resist showing you her "smile" 🙂

But I think the most representative photo of her recovery & weight loss progress is this one. After everything she has been through, we couldn't ask for more than a happy, healthy dog running around in the grass (usually chasing birds).  She hasn't lost her spunk, that's for sure!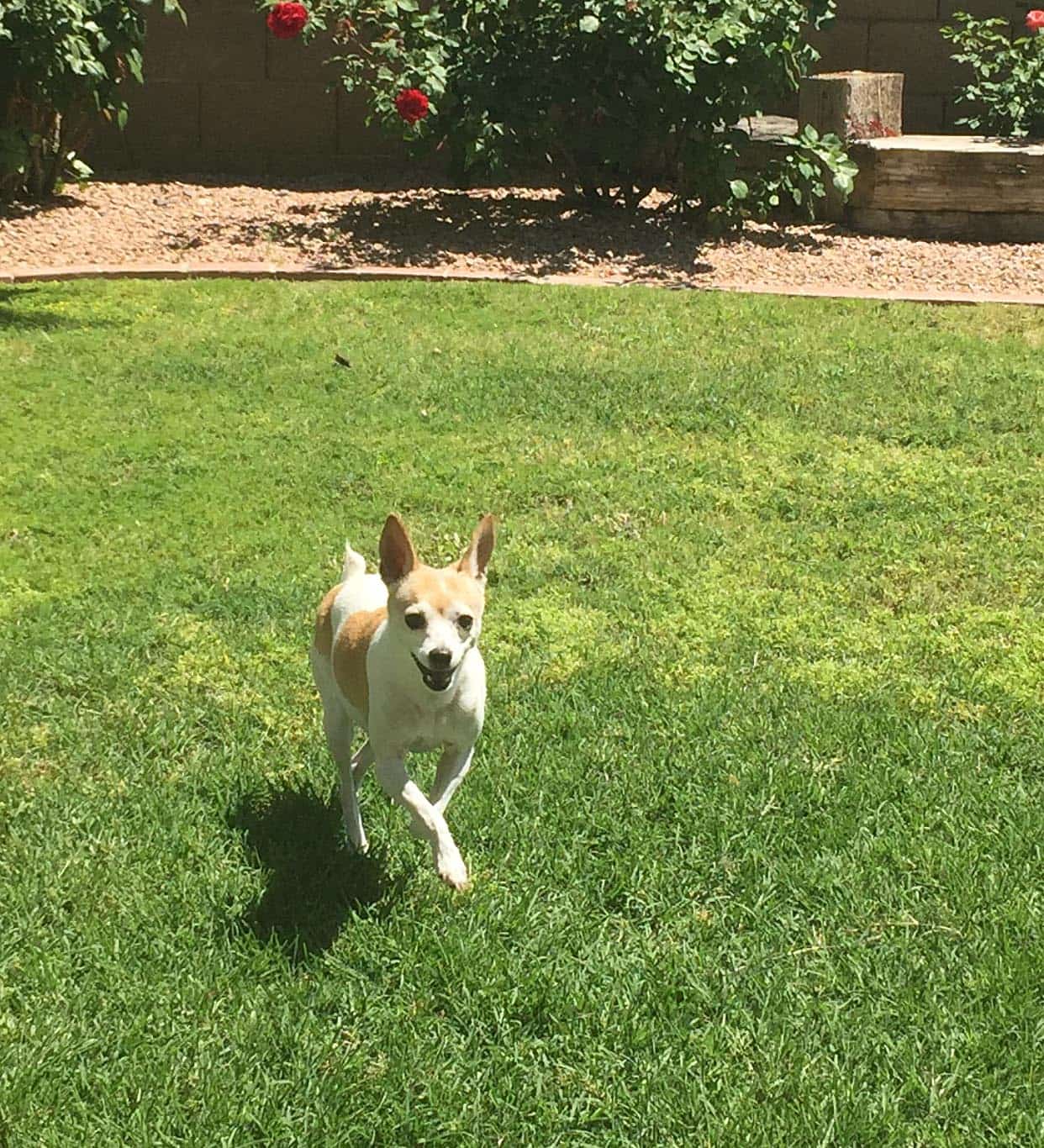 Natural Balance VEGETARIAN option
I knew I wanted to feed my dogs Natural Balance, but I also wanted to feed them a vegetarian diet.  After consulting with our veterinarian, we agreed that Natural Balance Vegetarian was a good fit for all three of them.  We've also used the reduced calorie and sweet potato formulas in the past. Just remember, when switching your pets diet from one food to another, do so gradually over a week or more to avoid tummy upset.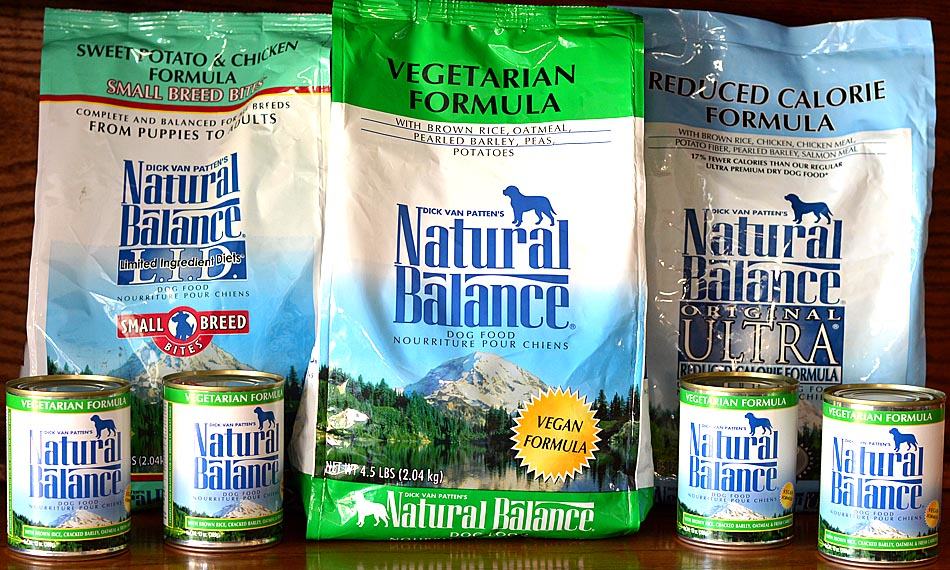 Natural Balance products are made with premium quality ingredients such as garbanzo beans, green peas, sweet potatoes, flax seeds, whole grains, brown rice and more!  What I love is that you can actually see the whole vegetables in their canned food.  That was a huge selling point for me. Natural Balance understands that the best pet food is not only healthy, but it's also safe. While I of course want my pups to enjoy their meals, I care even more that they are eating safe and healthy ones. With all of the pet food recalls these days, that's an important factor when choosing food for your pets. Natural Balance stands out in an industry full of food recalls and issues. Normally, paying more for a product means that it is higher quality but that isn't a guarantee in today's world. That is why Natural Balance goes the extra mile to test all of their products for safety. They care about your pet's health and happiness above anything else! Did you know that Natural Balance tests for nine separate things?  You can even go online and get the lab results for every single batch you buy.  No other pet food brand goes to this length to make sure your pets are safe and sound! Use the "Help Me Choose" feature to determine the right food for your pet.  Additionally, all of their customer care representatives have a degree in animal health science and are there to answer your questions.  Still unsure?  You can always check with your own personal veterinarian.
A Few Final Pet Safety Tips…
In addition to choosing a high quality, nutritious diet for your pet, here are a few other tips.  Always be sure to purchase food that is in good condition, without obvious signs of damage to the packaging such as dents or tears. Store food in airtight containers. Check the date!  Food older than two years is likely expired and should not be consumed by your pet. Practice good hygiene when it comes to your pet's food and water bowls and keep them clean, always taking care to provide plenty of fresh water especially if you live in a hot climate as I do. Do not leave your pets unattended outside or in a car for any reason, regardless of the temperature.
Thanks Natural Balance®
So that's our story (so far) & why I believe in Natural Balance.  After all the years I spent in the veterinary industry and as a HUGE animal lover, a vegetarian and avid animal advocate, I would not recommend a product that I didn't feed my own dogs.  As you'll see below, they love their food! You can find Natural Balance in most pet food stores such as Petsmart, Petco, at independent retailers or online.  To locate Natural Balance products online or near you, click here.  Use the "Help Me Choose" feature to determine the right food for your pet.  Additionally, all of their customer care representatives have a degree in animal science and are there to answer your questions.  Still unsure?  You can always check with your own personal veterinarian.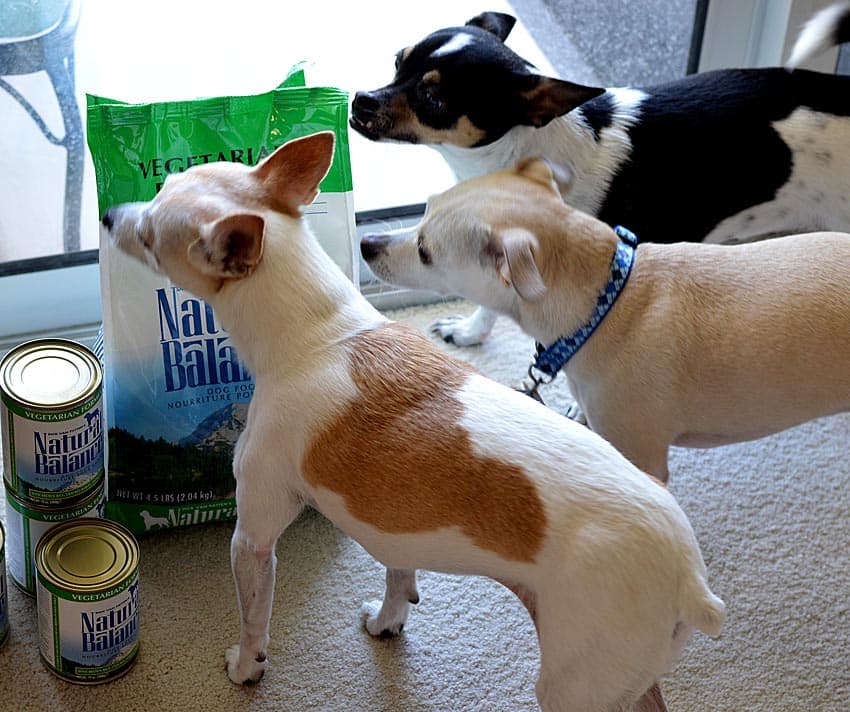 Comment to win!
What kind of pets do you have?  Dogs, cats?  Tell me all about them in the comments below for a chance to win a $100 Visa gift card!  Each comment will be automatically entered to win 🙂
Entry Instructions:
No duplicate comments.
You may receive (2) total entries by selecting from the following entry methods:
1. Leave a comment in response to the sweepstakes prompt on this post
2. Tweet (public message) about this promotion; including exactly the following unique term in your tweet message: "#SweepstakesEntry"; and leave the URL to that tweet in a comment on this post
3. Blog about this promotion, including a disclosure that you are receiving a sweepstakes entry in exchange for writing the blog post, and leave the URL to that post in a comment on this post
4. For those with no Twitter or blog, read the official rules to learn about an alternate form of entry.
This giveaway is open to US Residents age 18 or older (or nineteen (19) years of age or older in Alabama and Nebraska). Winners will be selected via random draw, and will be notified by e-mail. The notification email will come directly from BlogHer via the sweeps@blogher email address. You will have 2 business days to respond; otherwise a new winner will be selected.
The Official Rules are available here.
This sweepstakes runs from 11/9/2016 – 2/9/2017* (Natural Balance has extended the end date from 12/31/16 to 2/9/17)
Be sure to visit the Natural Balance Pet Foods® brand page on BlogHer.com where you can read other bloggers' posts!