One of my favorite appetizers to order when out is zucchini. Typically fried, but you will not be disappointed with these Baked Parmesan Zucchini. Make it vegan simply by using a vegan mayonnaise and parmesan substitute. It's that easy!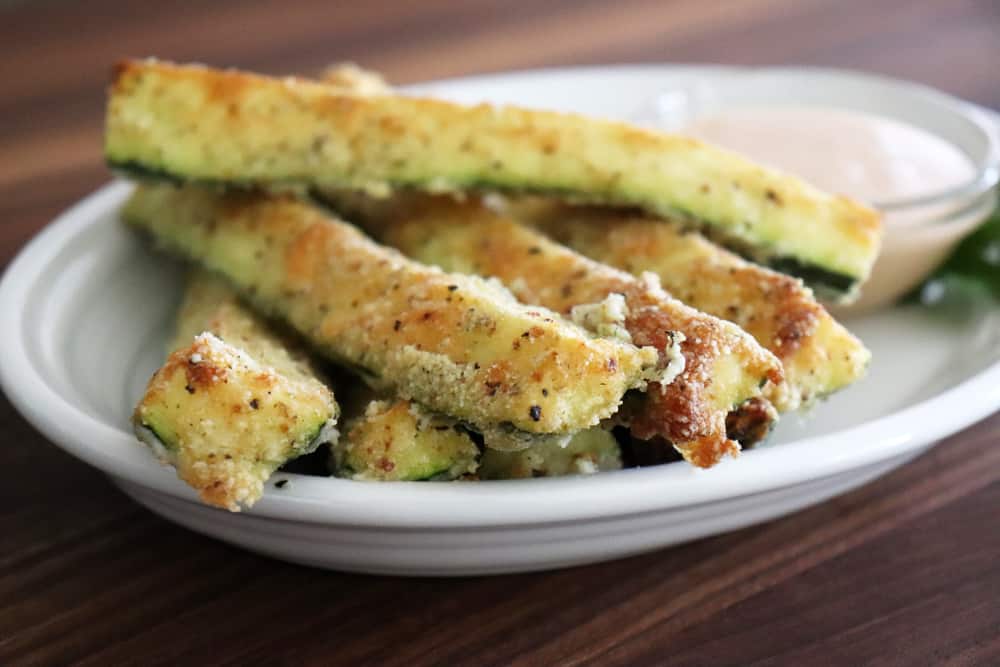 Start by washing the zucchini and patting it dry.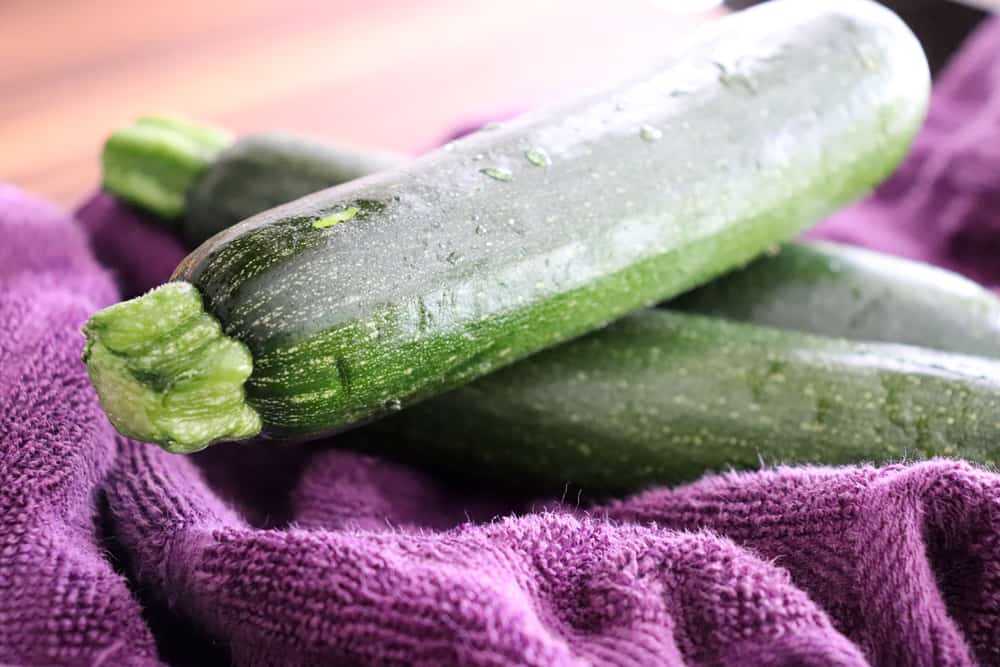 Then slice the zucchini into quarters. I tried to find zucchini that were all very small and similar in size for uniformity.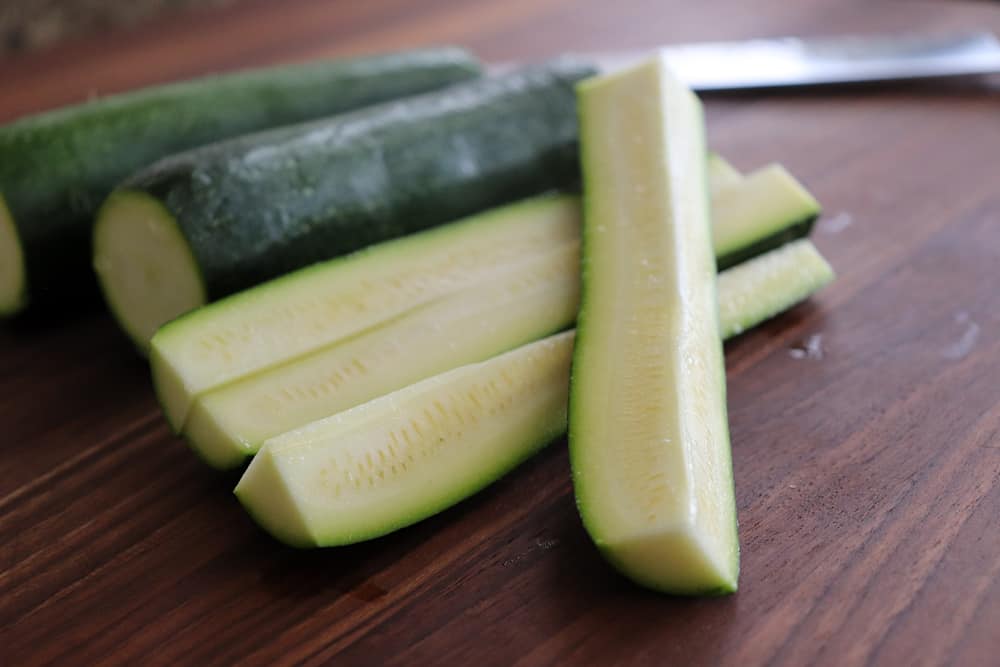 It might sound strange, but I am using a vegan mayonnaise brushed on the zucchini in lieu of say, an egg wash. Not only does it really work well in helping the parmesan mixture to adhere, it also gives it flavor. I used a pastry brush and it worked great!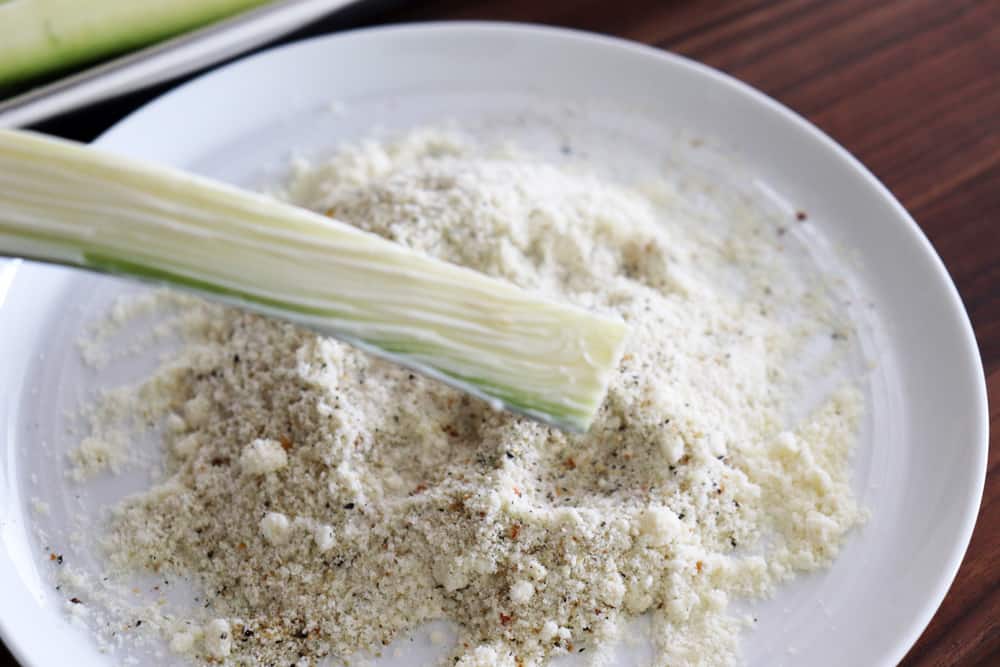 For the parmesan topping, I added an Italian seasoning blend along with salt and pepper.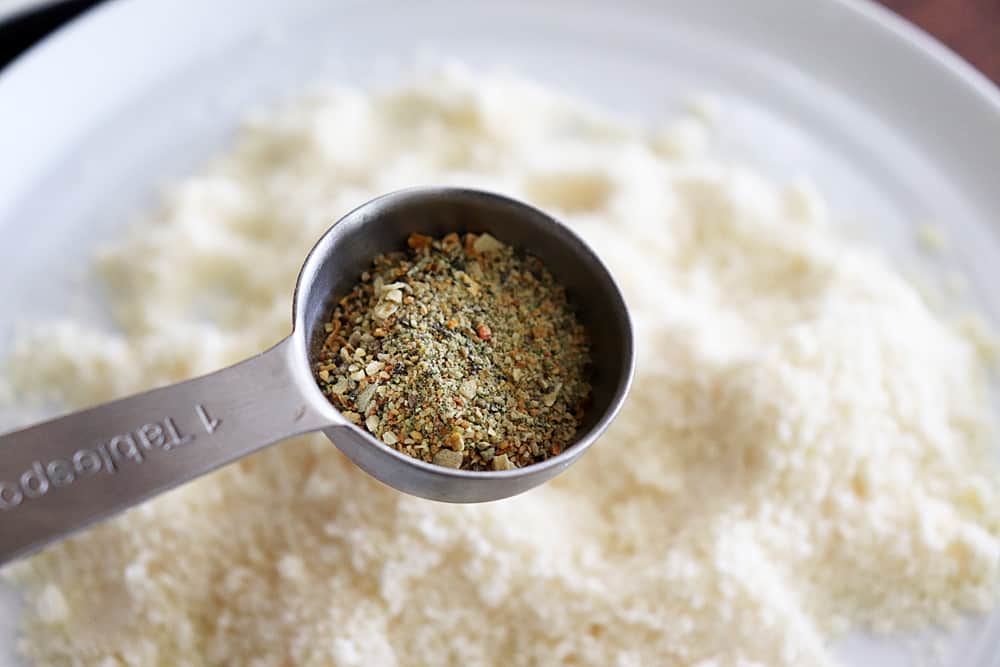 Lay the zucchini strips brushed in vegan mayonnaise into the parmesan mixture a few at a time and coat completely.
Line a cookie sheet with a baking rack and lay the coated zucchini strips on to it leaving enough space so they can get golden brown.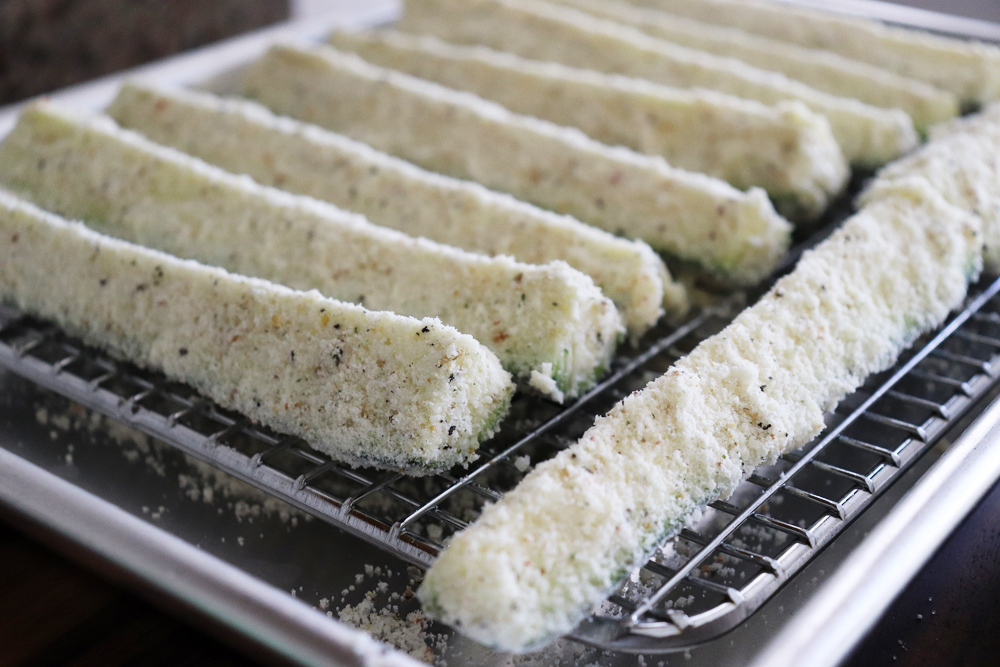 At the very end, I sometimes move the cookie sheet to the top rack in the oven for a bit more of that golden brown color.
Serve with your favorite dipping sauce. I am using a ranch dressing mixed with taco sauce. Make it as mild or as spicy as you can handle!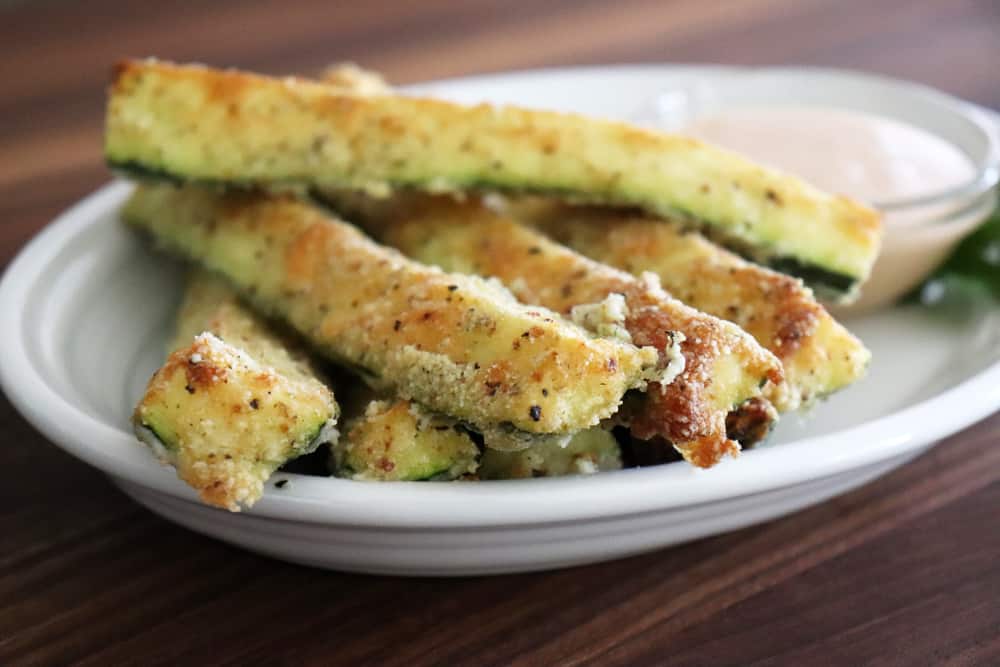 Did you make this recipe for Baked Parmesan Zucchini? Leave me a comment below and let me know what you thought.
And if you enjoyed the recipe, why not PIN IT FOR LATER! 🙂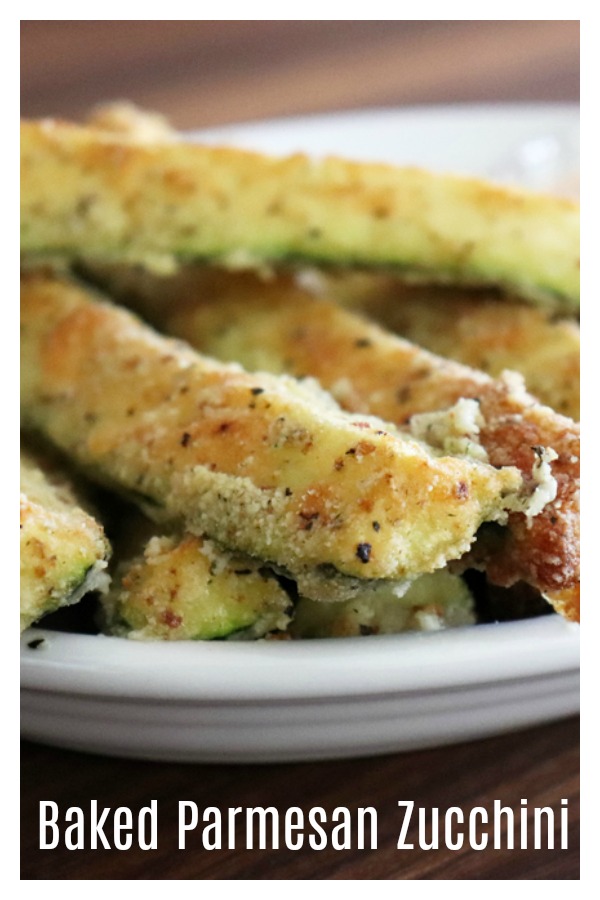 Baked Parmesan Zucchini
Ingredients
3

medium

Zucchini

washed and quartered lengthwise

1/2

c

Mayonnaise

Vegan or Traditional

1/2

c

Parmesan

Vegan or Traditional

1 1/2

tsp

Italian Seasoning Blend

or to taste

1/4

tsp

Salt

1/8

tsp

Pepper
FOR THE DIPPING SAUCE:
1/2

c

Vegan Ranch Dressing

1

tbsp

Mild Taco Sauce
Instructions
Preheat oven to 350 degrees and line a cookie sheet with a baking rack that you have sprayed with a light coating of cooking spray.

Wash and slice zucchini lengthwise into quarters. So you'll have four strips per zucchini.

On a plate, combine the vegan parmesan, Italian seasoning, salt and pepper.

Using a pastry brush, apply a thin coating of vegan mayonnaise then coat completely with the parmesan mixture.

Place onto the prepared cooling rack allowing enough room so they can evenly brown.

Bake for about 20 minutes until tender and golden (this may take more or less depending on your oven).

Combine the vegan Ranch dressing with the taco sauce in a small bowl.