I am a huge fan of portobello mushrooms! They are full of flavor and offer up a hearty texture that holds up well to grilling. Today I made Balsamic Marinated Grilled Portobello Mushrooms and they were amazingly flavorful.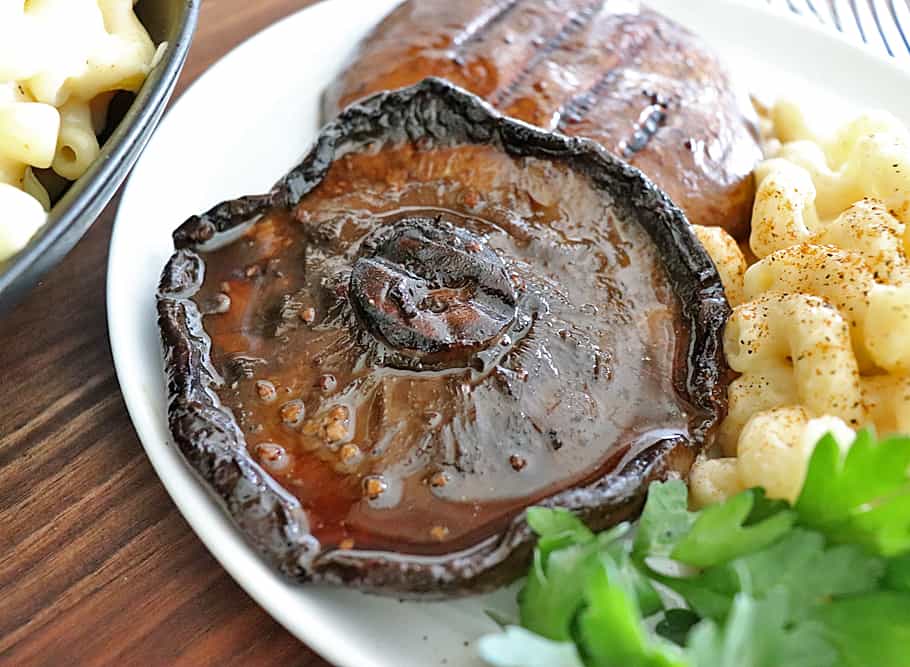 There are just a few ingredients you'll need to make this recipe and they are likely already in your pantry! They include:
Balsamic Vinegar
Olive Oil
Soy Sauce
Salt
Pepper
Garlic (I buy mine minced in a jar and keep it refrigerated)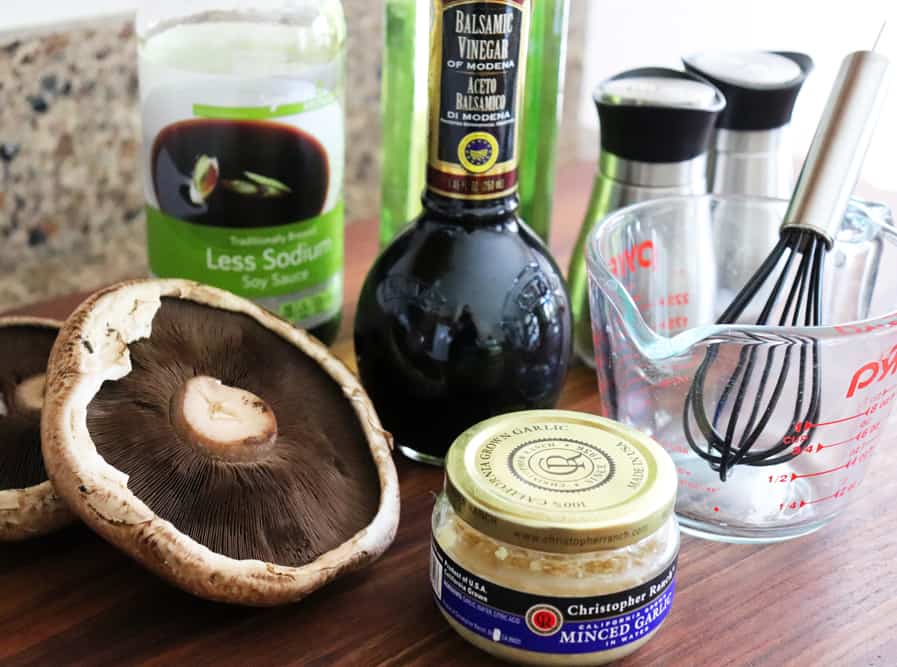 To begin, we'll use equal parts of Balsamic Vinegar…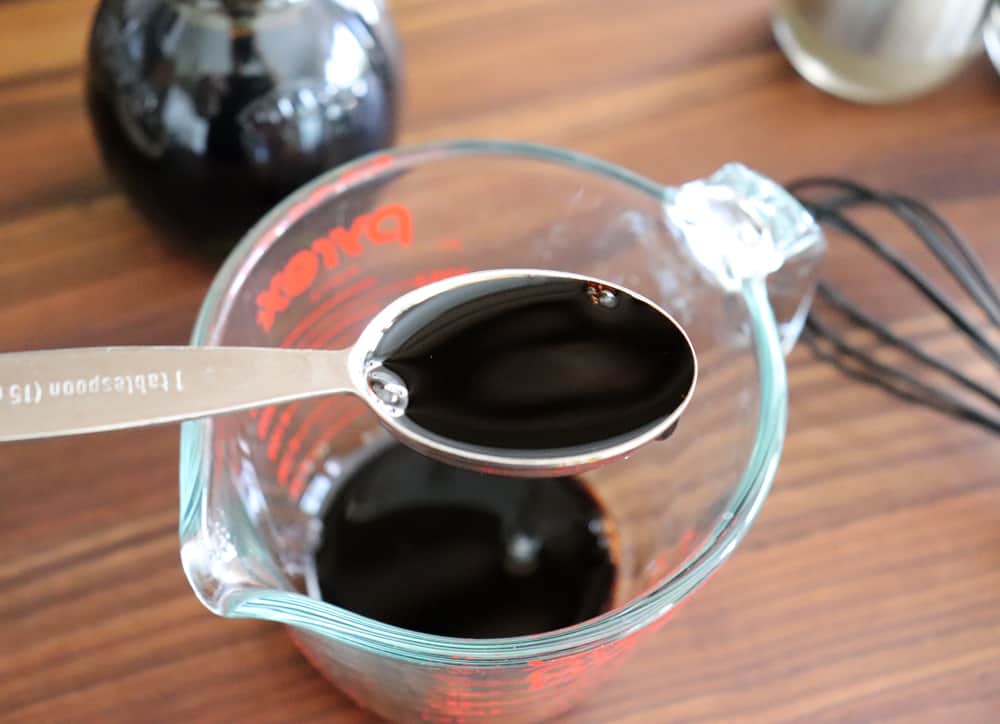 Olive Oil…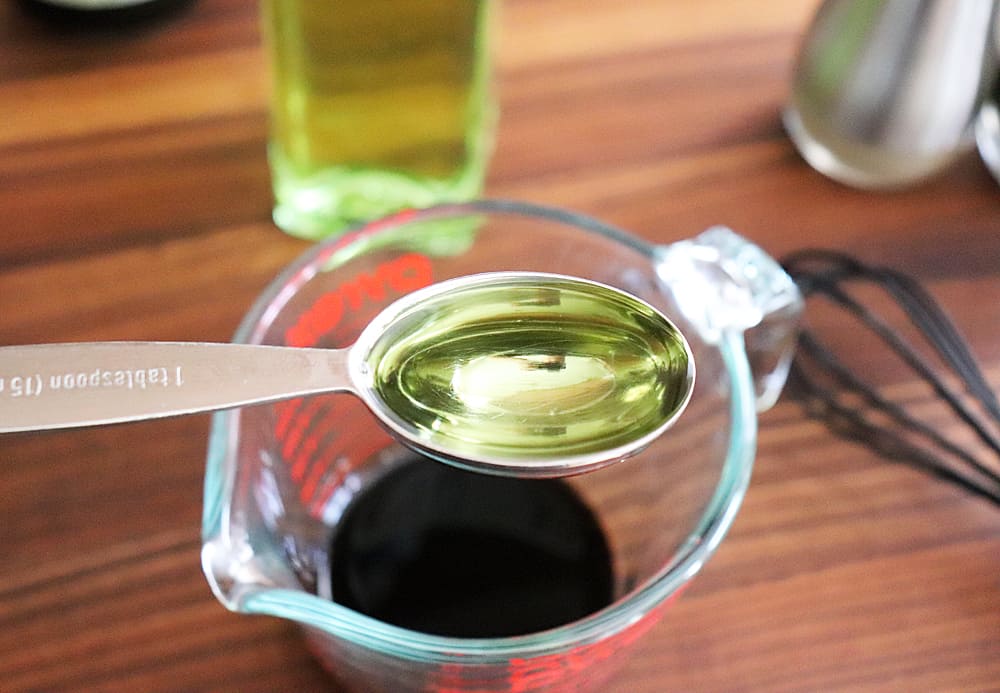 and Soy Sauce. I prefer low sodium so that I can adjust my recipes to my particular taste.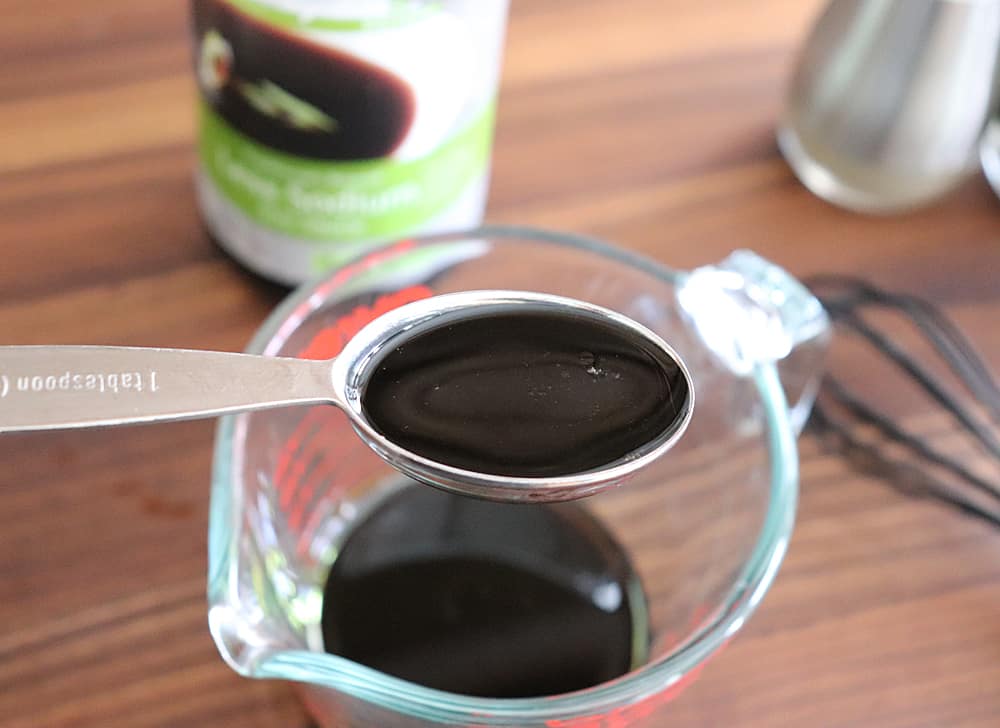 I'm adding about a teaspoon of garlic (give or take, to taste). I really think it adds to this recipe though.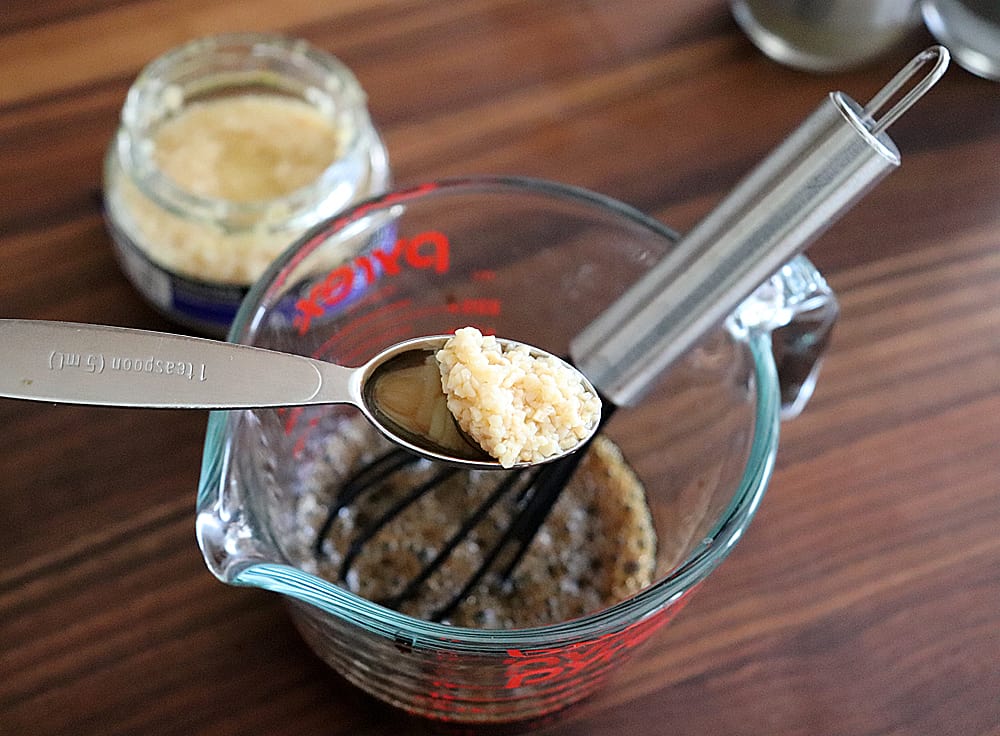 Now that we've completed the marinade, it's time to prepare the mushrooms. Trim the stem of the portobello and using a spoon, gently scrape out the gills. While perfectly edible, they are generally removed for aesthetic purposes. You'll want to hold off doing this until you are ready to marinate as the mushroom will start to oxidize and turned a reddish brown color.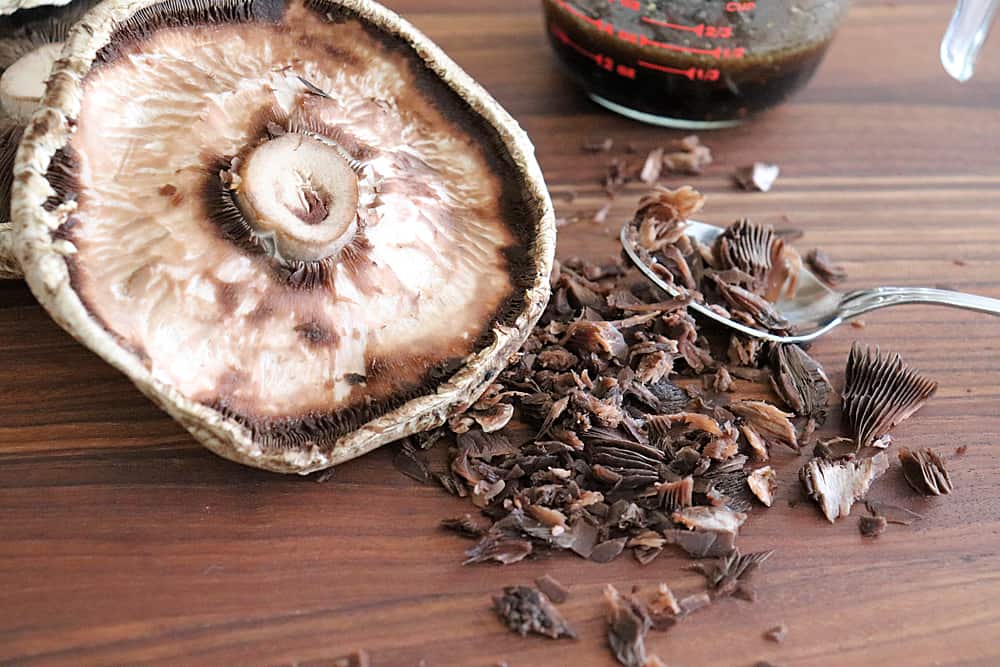 Using a large zip bag, add the mushrooms and marinade. Seal tightly and give it a few turns to be sure the mushrooms are coated. I marinate for 1 hour in the refrigerator, though you can do it longer. About halfway through, give it another few turns.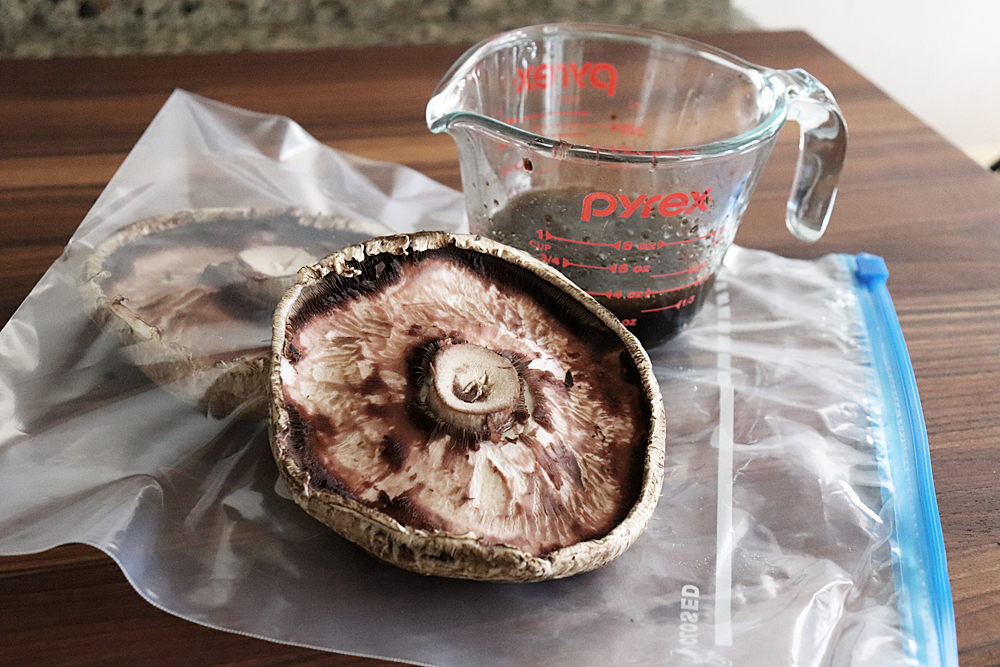 And this is what they look like after an hour. You can see that they've soaked up a lot of that marinade. It's time to grill!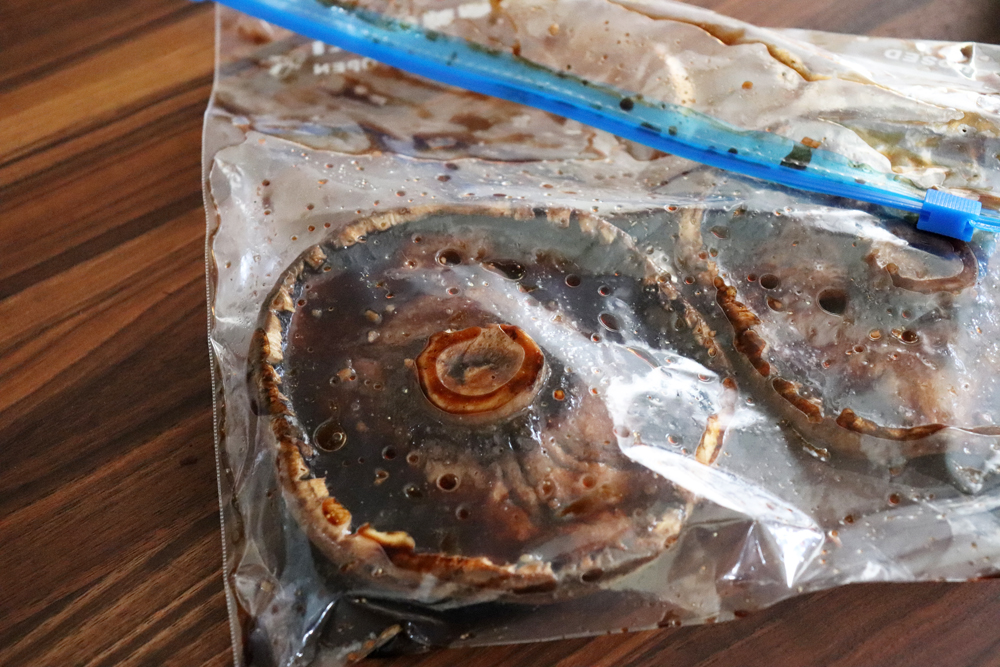 I don't have an outdoor grill right now, so as you can see, this works great on a grill pan.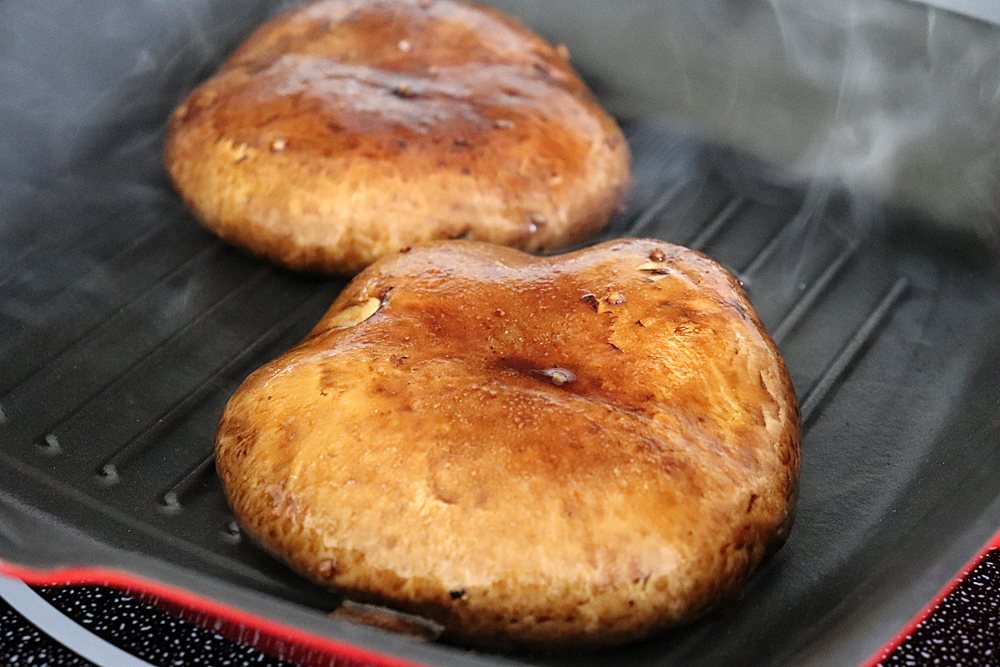 Mine is actually a panini press/grill pan, so the underside of the lid also creates grill marks. When you are preheating the pan, you place the lid on it and therefore, both the pan and the lid get hot at the same time. It also creates some pressure for those great grill marks.
We are a participant in the Amazon Associates Program. As an Amazon Associate we earn from qualifying purchases.
*Affiliate Link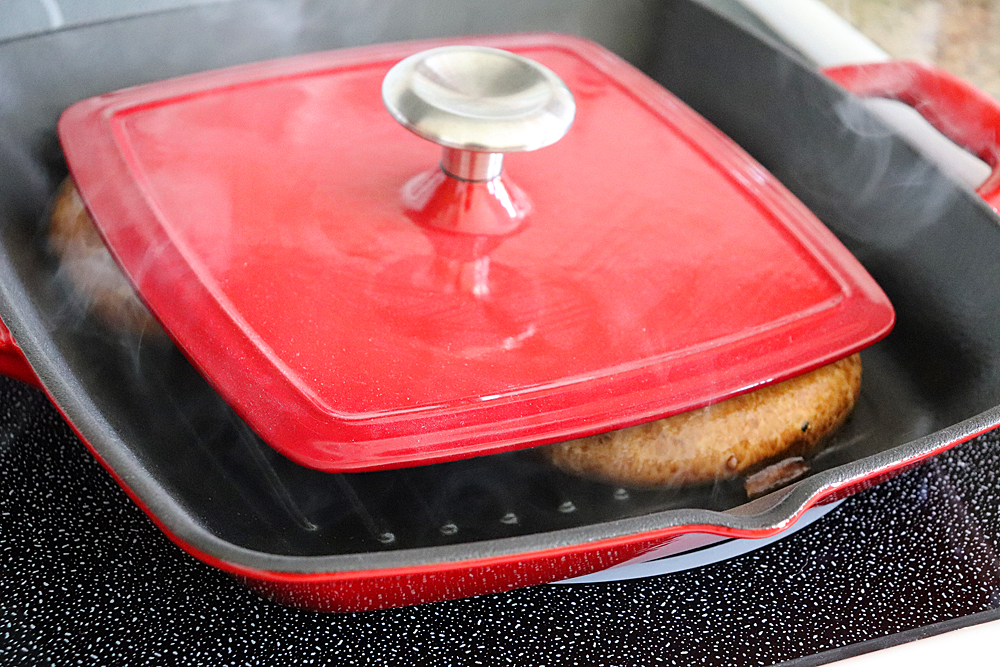 Don't they look great? Serve with your favorite side such as mashed cauliflower, vegan mac and cheese, etc.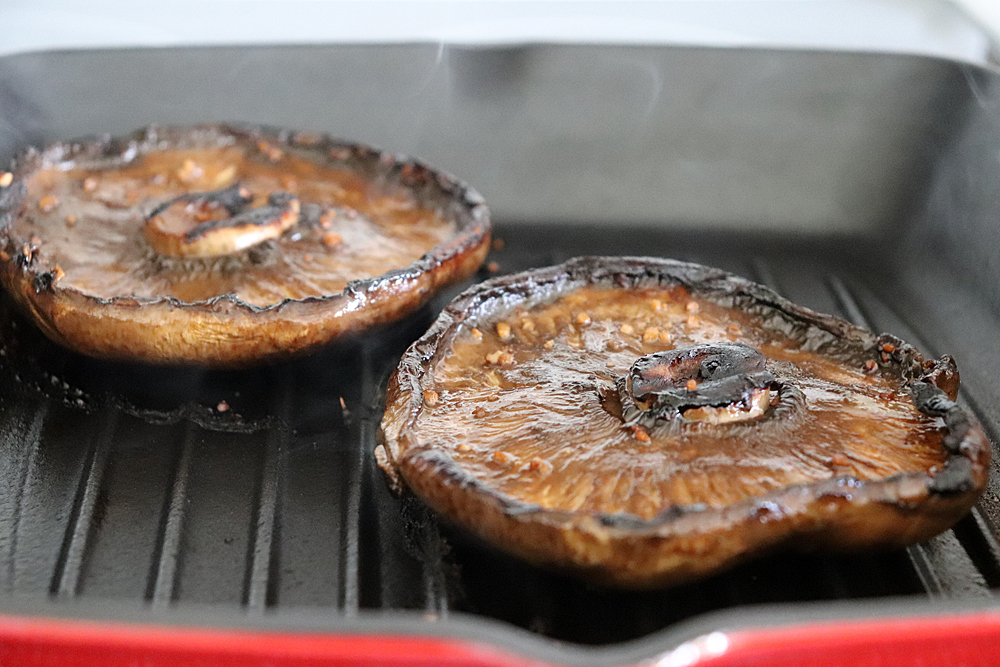 Did you make this recipe for Balsamic Marinated Grilled Portobello Mushrooms? Leave me a comment below and let me know what you thought!
And if you enjoyed the recipe, why not PIN IT FOR LATER! 🙂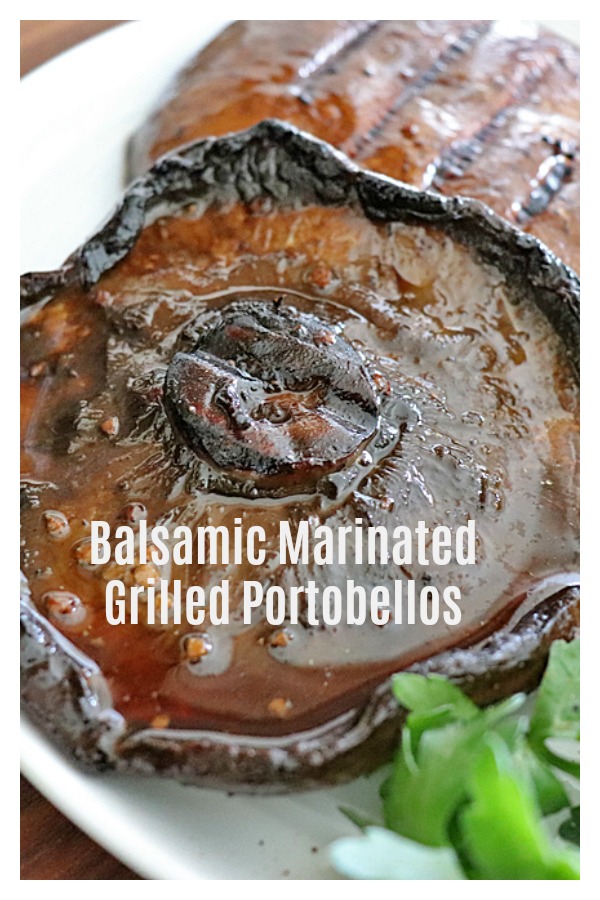 Balsamic Marinated Grilled Portobello Mushrooms
Balsamic Marinated Grilled Portobello Mushrooms
Ingredients
2

large

Portobello Mushrooms

wiped clean, stem trimmed and gills removed using a spoon

2 1/2

tbsp

Balsamic Vinegar

2 1/2

tbsp

Olive Oil

2 1/2

tbsp

Low Sodium Soy Sauce

1

tsp

Garlic

minced

1/4

tsp

Salt

1/8

tsp

Pepper
Instructions
Combine all ingredients for the marinade.

Prep the mushrooms by wiping clean, trimming the stems and using a spoon, removing the gills.

Place both into a resealable plastic bag and give a few turns to coat. Place into the refrigerator for at least an hour.

Preheat a grill pan (or grill) to medium high and place the mushrooms gill side down for 5 minutes.

Serve immediately with something like vegan mac and cheese or mashed cauliflower.