Recipes – meet your new best friend! I am proud to announce that The Veg Life now offers ZipList – the must have shopping list that makes life easier.  Many of you may already use ZipList on other sites. For those of you who aren't familiar, you can now add the ingredients for any recipe from The Veg Life to your shopping list with just one click. Or just save recipes that you know you want to make later to the ZipList recipe box. Now you can keep all your favorite recipes from all your favorite sites in one organized place – on the web or on-the-go with the free ZipList mobile app. What could be better?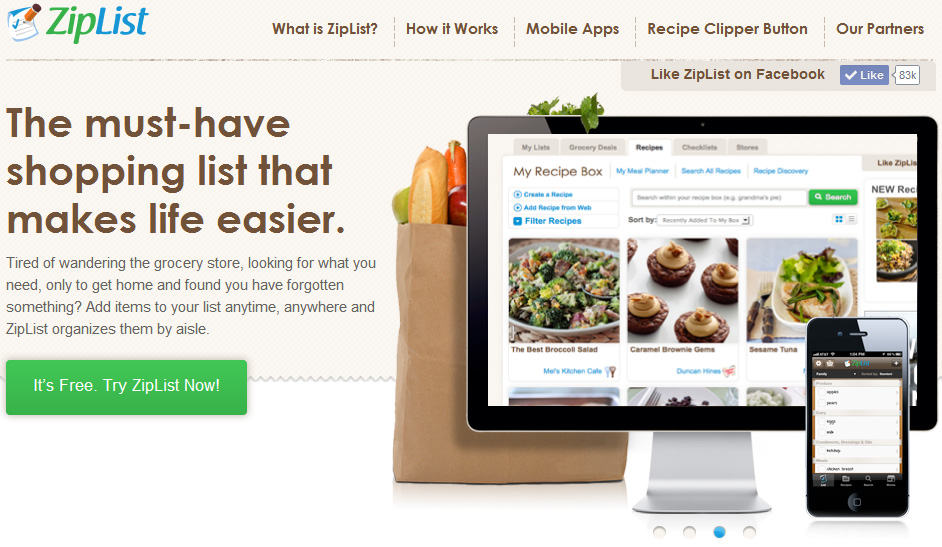 Here's how it works…
When you click on one of my recipes, you'll find a blue "Save" or gray "Print" button.  See it down there?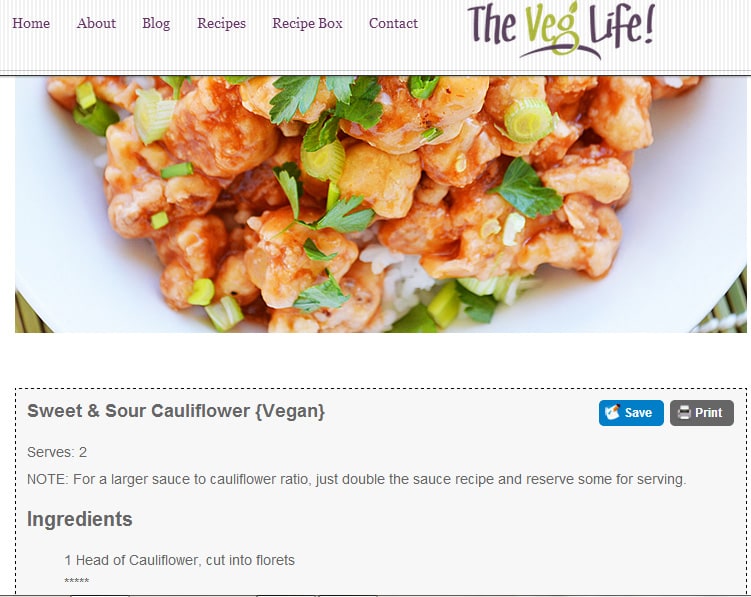 When you click "Save", it adds this recipe to your recipe box.  If you look at the top navigation of our site, you'll see "Recipe Box" and if you hover over it, a drop down that says "Shopping List".

This is where you'll start collecting recipes, from The Veg Life and others around the web.  Want to know what other sites use ZipList?  Just click here:  http://get.ziplist.com/our-recipe-box-shopping-list-partners/
Once you add a few recipes to your Recipe Box, you can even make meal plans like this one: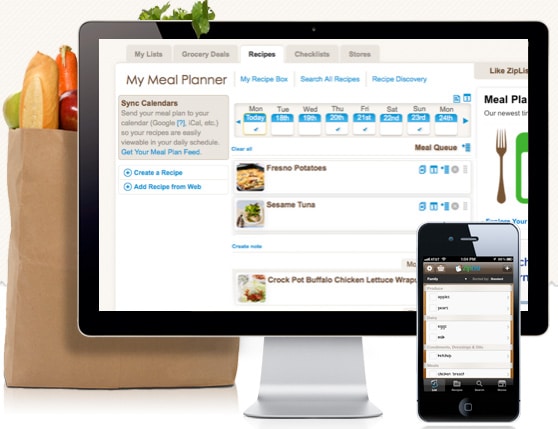 ZipList works right on your cell phone, so when you are saving these recipes, you can also create a shopping list – choosing the items that you'll need to complete each meal.  Here's a link to the apps available for iPhone and Android:  http://get.ziplist.com/how-it-works/iphone-android-in-store-mobile-apps/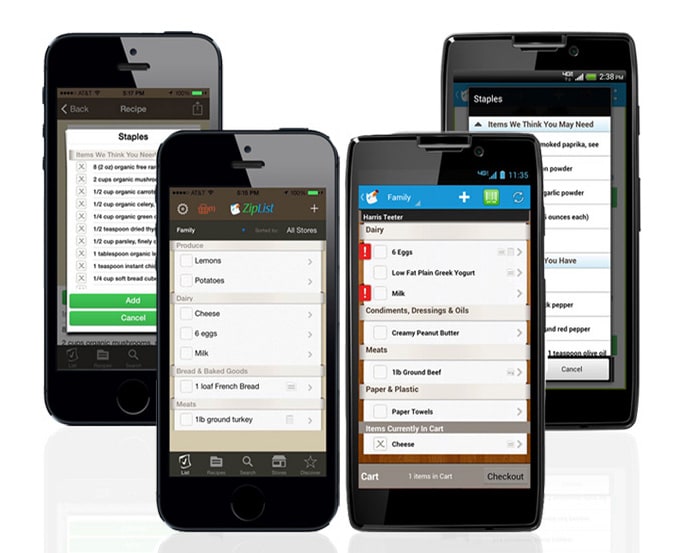 ZipList is completely FREE for you to use.  Save or print your recipes, make meal plans, organize your shopping trips – oh, and did I mention that you'll also get offers for Weekly Grocery Deals in your area?  It's like cutting coupons, but smarter … and sooo much faster!
For a comprehensive tutorial on all of the different aspects and benefits of ZipList, you can continue learning here:  http://get.ziplist.com/how-it-works/shopping-made-simple/
So the next time you see a recipe on The Veg Life that you want to bookmark for later, give ZipList a try.  Just hit that "Save" button to get started and you'll be prompted to create a FREE account with ZipList.  From there, you can continue to save recipes from any ZipList partner site.  I really think you're gonna love it!  I know I do 🙂