Refrigerator Bread and Butter Pickles have always been a staple at any summer picnic, cookout or party in my house as they are my moms favorite! So incredibly simple to make, the hardest part is waiting a few days for the flavors to meld 🙂 Let me show you how I make them!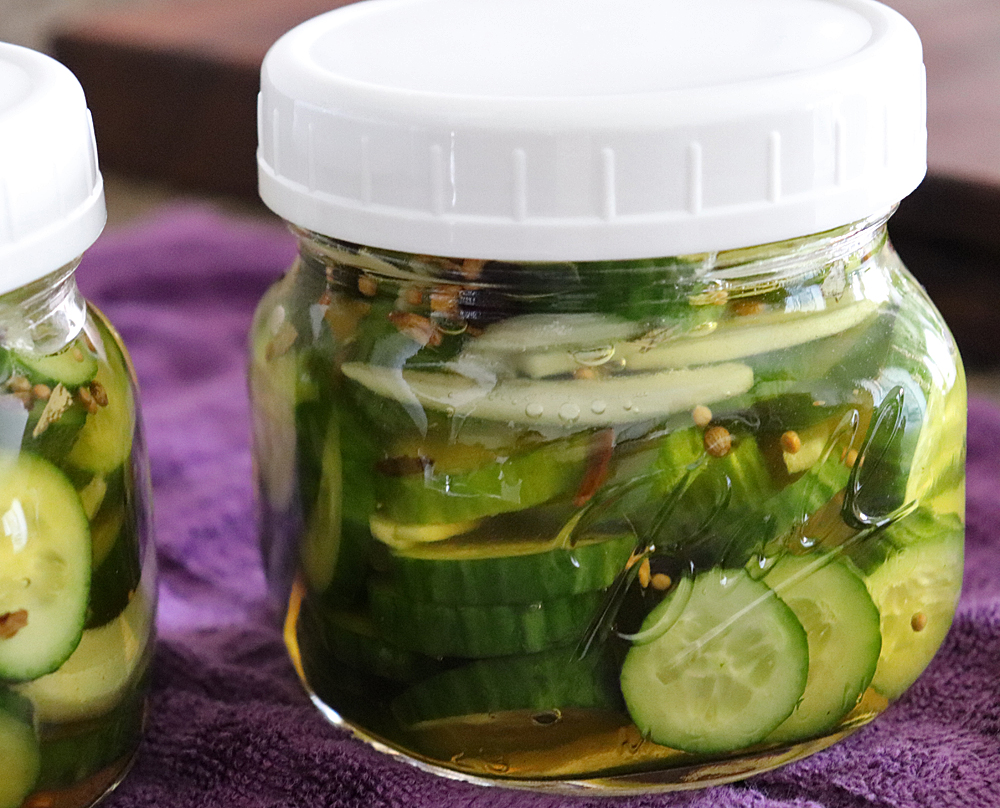 The most important ingredient are these pickling cucumbers. They are a smaller version of your typical cucumber and are usually sold in a bag. Give them a good wash and let them dry.
Thinly slice the onion. You'll see some recipes using dried minced onion, but why? This is so much better, I promise.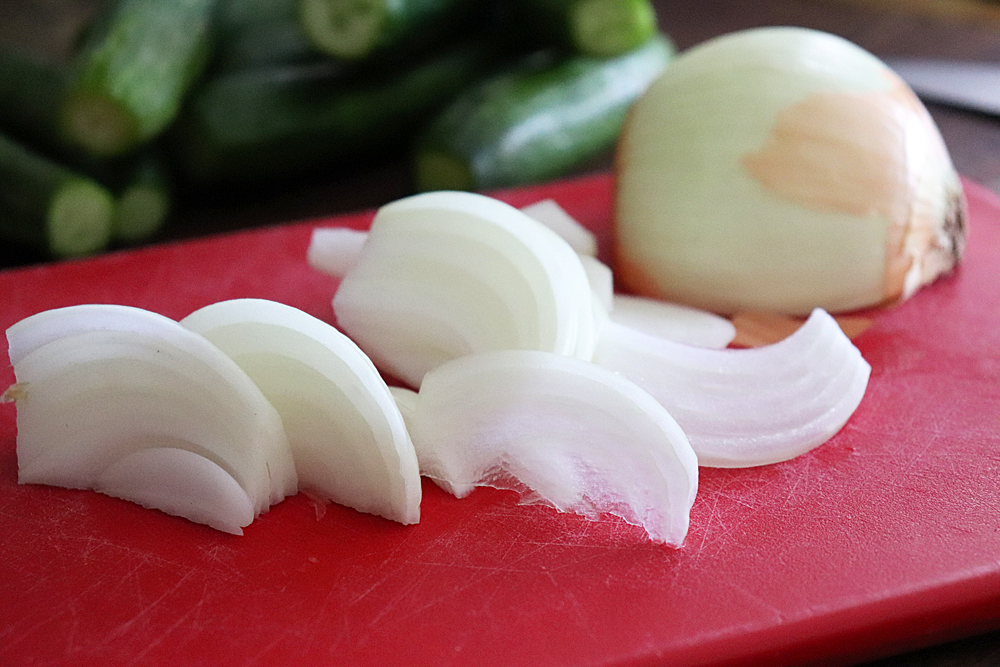 Trim and discard both ends of the cucumbers and slice into about 1/4″ pieces. You'll want them all roughly the same.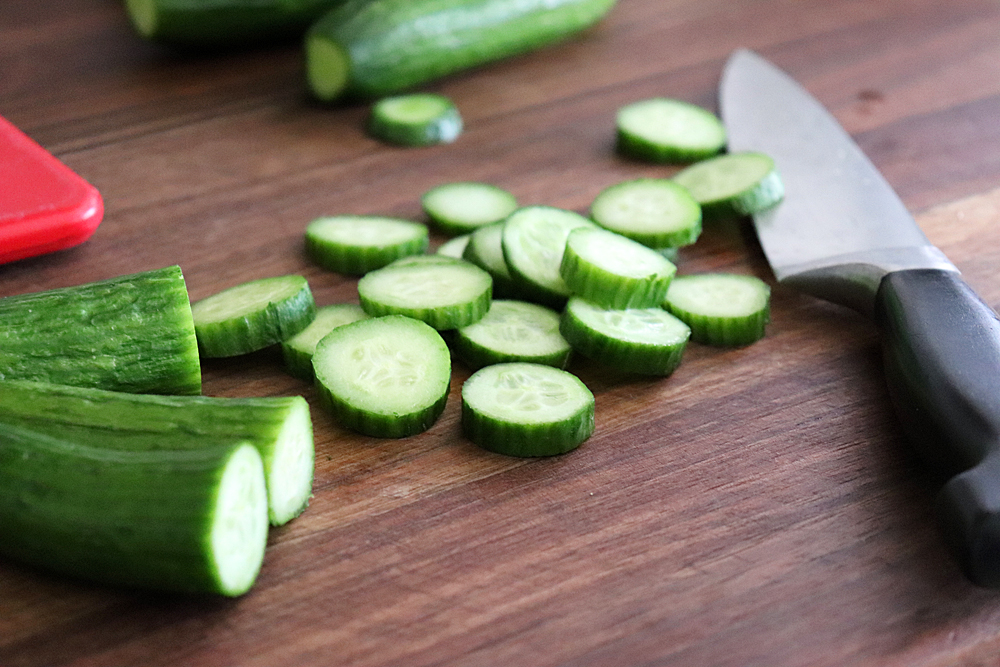 The brine is really just a handful of ingredients. You'll need:
Granulated Sugar
White Vinegar
Pickling Spice (sold by McCormick in the spice aisle)
Yellow Mustard Seeds
Salt
Ground Turmeric (used for color) … a drop of two of yellow food coloring can be substituted or omit the color all together
Bring this mixture to a boil over medium high heat and reduce to a simmer for at least five minutes.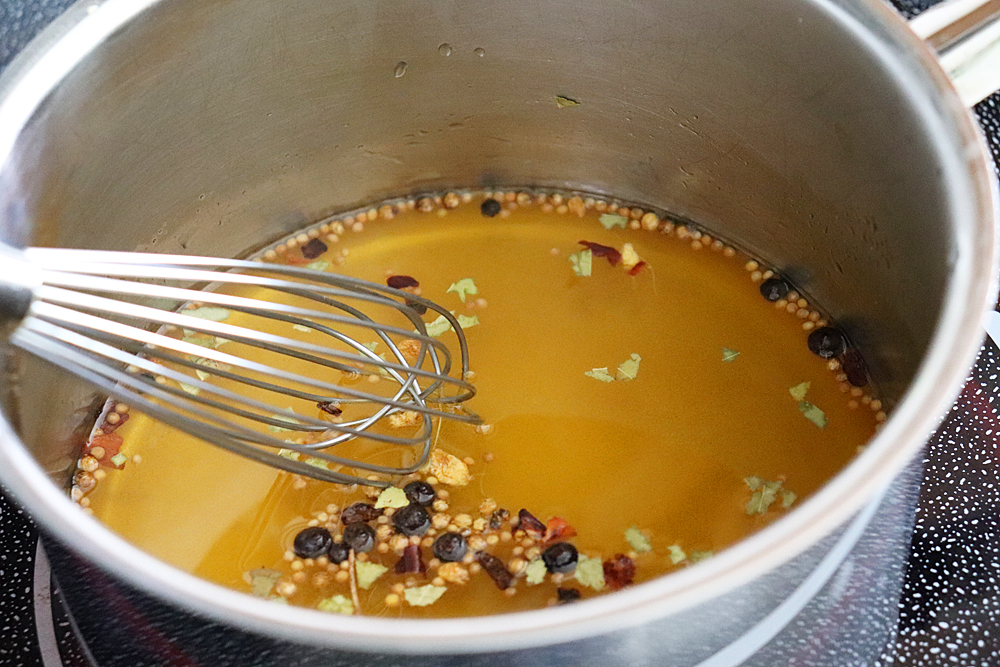 Layer the cucumbers and sliced onions in your jars. You can either use canning lids or you can purchase these white Ball jar screw on lids which I absolutely love. I found these at Target, but they are also readily available online.
Make sure your jars are clean. I run mine through the dishwasher prior to use.
Ladle the hot brine into each jar and screw on your lids. The canning lids will allow you to store these refrigerated for at least a month or so. The white screw on lids are more for everyday access.
NOTE: Before enjoying the pickles, you must refrigerate and shake the pickles at least once or twice daily for 3-5 days while they transform from cucumbers into pickles.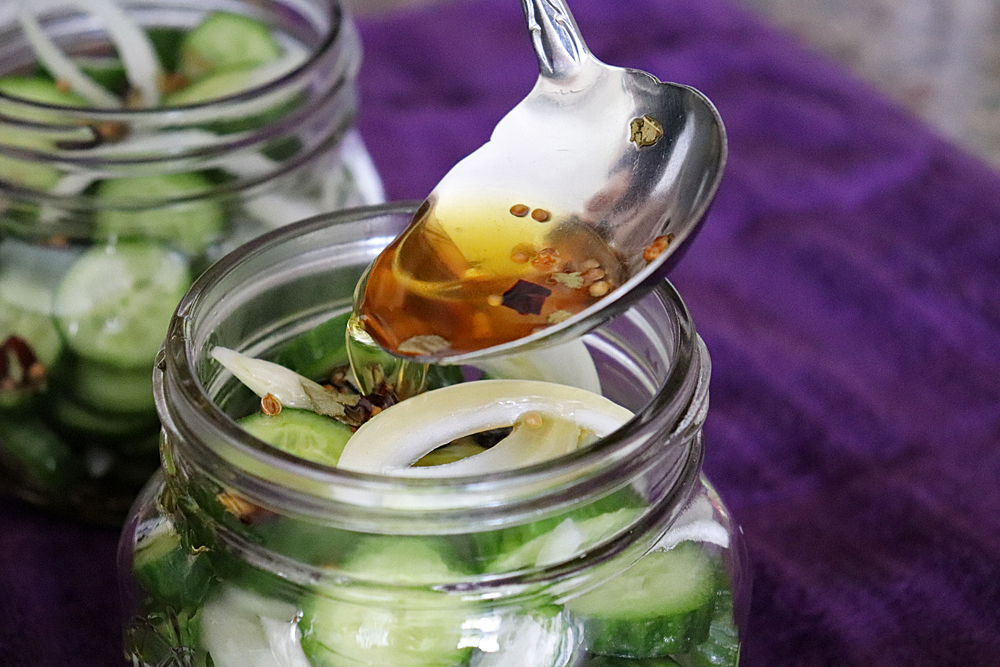 Did you make these Refrigerator Bread and Butter Pickles? Leave me a comment below and let me know what you thought!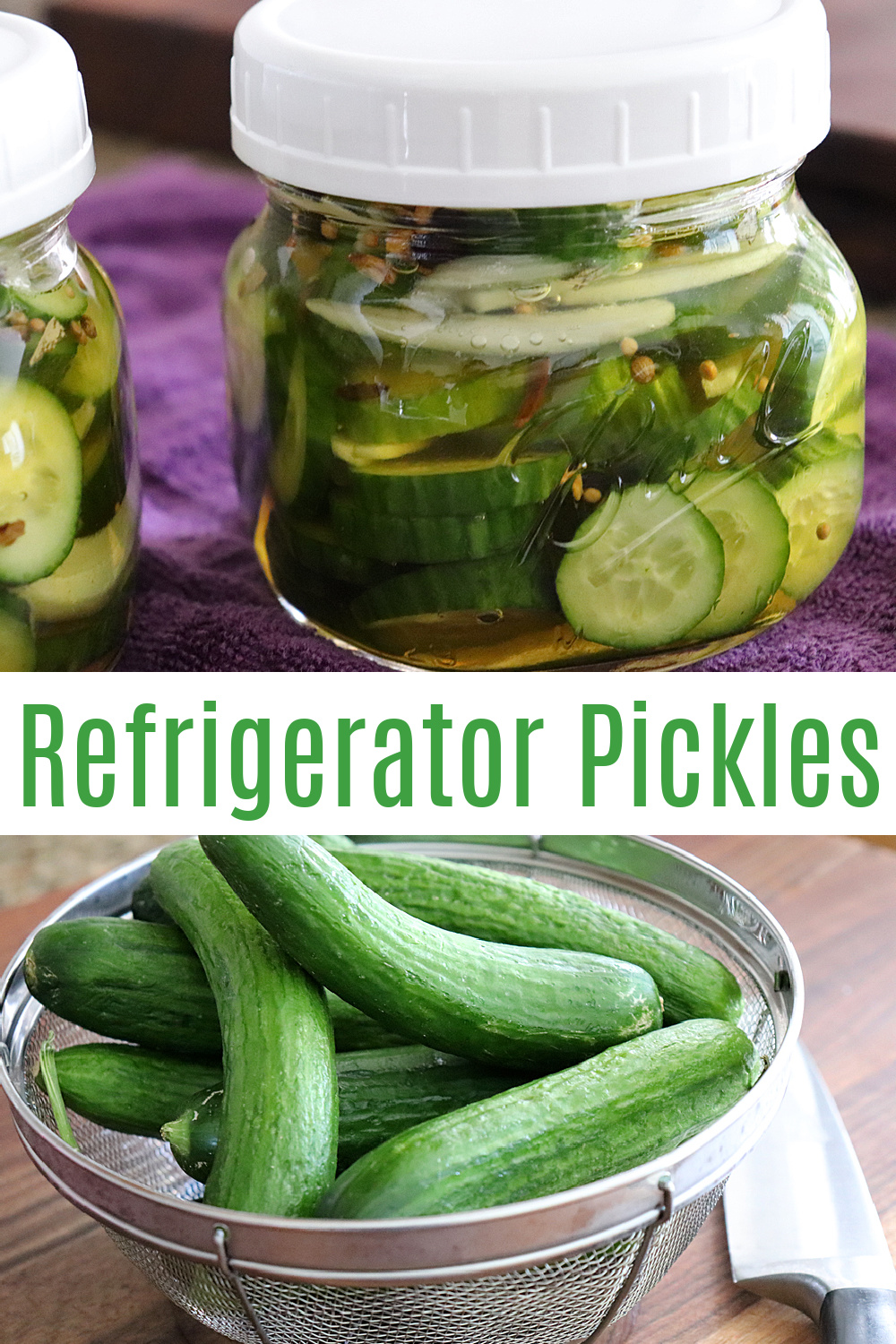 Refrigerator Bread and Butter Pickles
Refrigerator Bread and Butter Pickles
Ingredients
1/2

lb

Pickling Cucumbers

ends trimmed and cut into 1/4" sliced

1 1/4

c

Sugar

1

c

White Vinegar

1/4

small

Onion

sliced

1

tsp

Salt

2

tsp

Pickling Spice

1

tsp

Yellow Mustard Seeds

1/2

tsp

Turmeric or Yellow Food Color

optional
Instructions
Wash cucumbers very well under water. Allow to dry. Trim and discard both ends and cut into 1/4" slices.

Cut 1/4 of a small onion into thin slices.

In a small saucepan over medium high heat, bring the vinegar, sugar, salt, pickling spice and turmeric to a boil. Reduce to a simmer for at least 5 minutes.

Layer the cucumbers and onions in two 8 oz jars and pour the hot brine over them. Screw on lids and cool before refrigerating.

For three to five days, shake each jar at least 1-2 times per day. After 3-5 days, the cucumbers are now delicious pickles and ready to enjoy!