Today I am reviewing the new book, "Domestic Chic, A Fashionably Fabulous Guide for Cooking & Entertaining" by Chef Kristin Sollenne.  Domestic Chic officially launches its release on September 4, 2015 but is currently available for pre-order on Amazon.com.  It is also available for Kindle.
Domestic Chic is not a vegan cookbook, but I always look for (and usually find) many recipes that are either "accidentally" vegan or, with a few minor adjustments, can become vegetarian or vegan.  Such is the case with this book.
Domestic Chic is well-written and very user-friendly by design.  Kristin demonstrates a farm-to-table approach to traditional Italian style cooking.  The recipes are easy to follow making it perfect for the everyday cook.  Some of my favorite recipes include the Carrot, Squash & Ginger Soup with Mint Basil Oil, Roasted Corn, Wild Mushroom & Spinach Risotto, Asparagus Oreganata and the one I chose to make today, Panelle.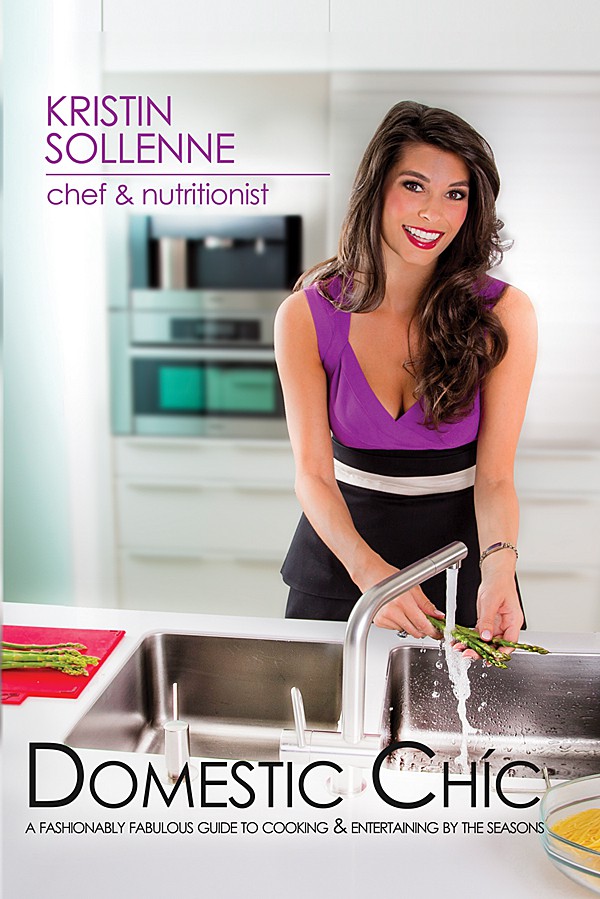 Panelle are chickpea fritters which are very similar in preparation to polenta.  You can check out my Vegan Breakfast Biscuit here made using Kristin's recipe.
There are some really delicious and simple recipes in this book that I am definitely going to give a try.   Special thanks to Waldorf Publishing for sending me a copy to review! 🙂