I remember growing up and looking forward to school lunch when we had the option of buying these giant, soft, warm pretzels. They were served on a white paper plate that was too small for the size of the pretzel and the lunch lady would take a knife and put a slab of butter and a squeeze of mustard on the side for you. I re-imagined that recipe for these Super Soft Vegan Pretzel Bites with Mustard. I personally prefer the combo of vegan margarine and mustard together as that is how I remember them:)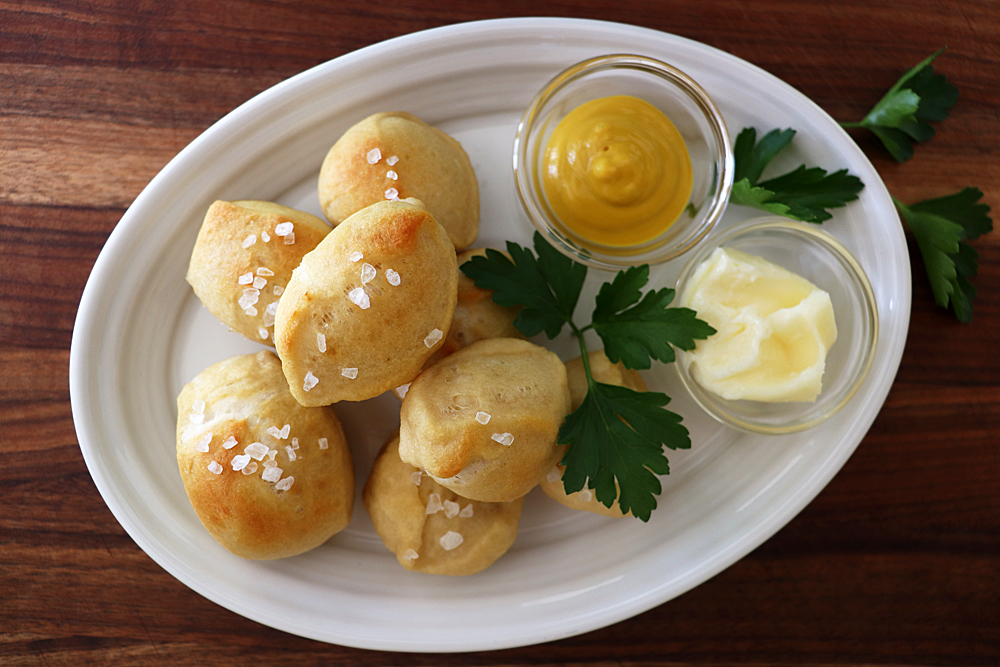 For this recipe, I used a bread machine on the dough cycle because I feel it gives you the best results, but any bread machine recipe can be made using a stand mixer. I always refer readers to this article for instructions.
FOR THE BREAD MACHINE VERSION
Add room temperature water to the bowl of your bread machine. Too hot or too cold and your yeast won't properly activate.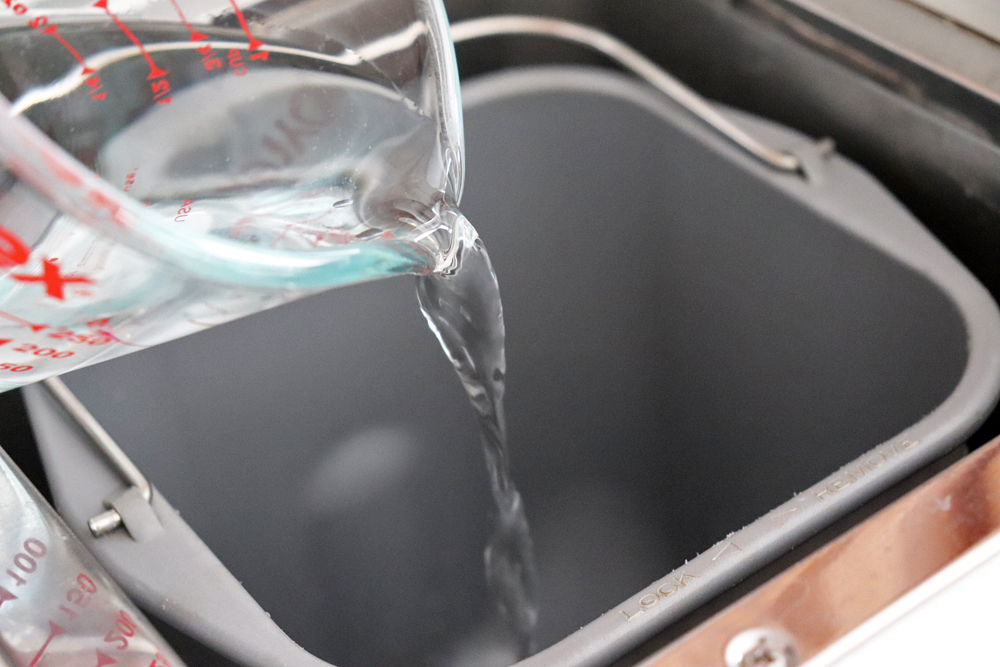 Add flour.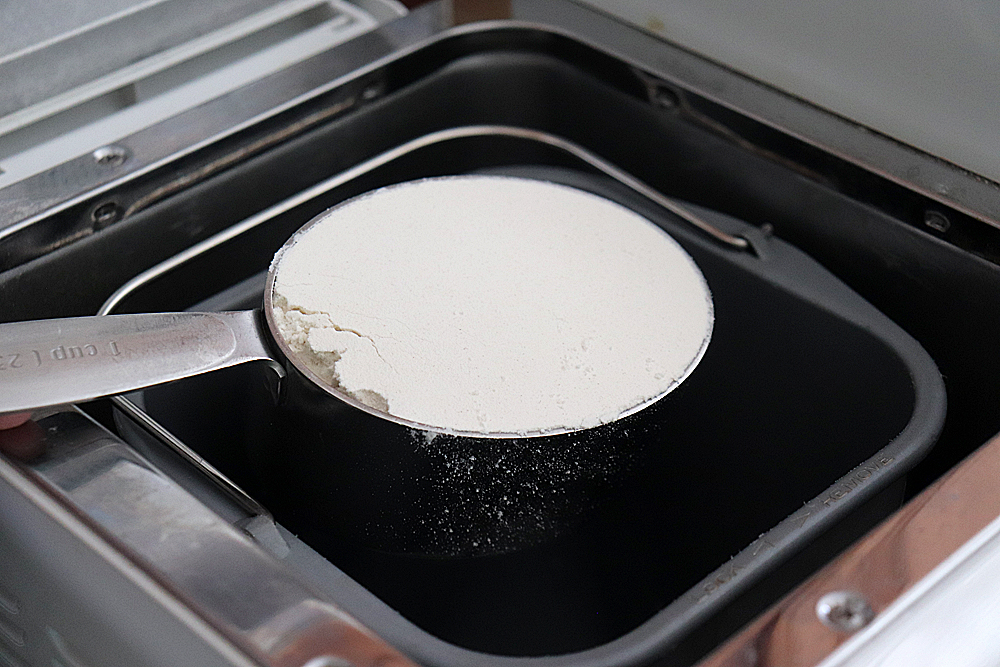 Now add brown sugar.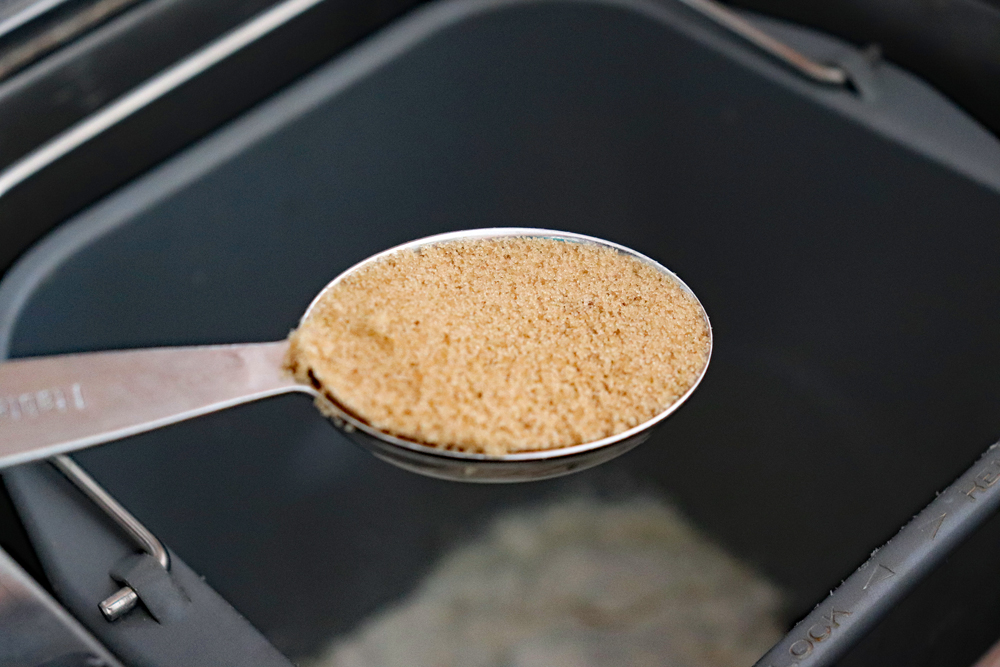 And finally, yeast. Set the bread machine to the "dough" cycle. This does all of the work for you.
NOTE: It will seem too sticky at first, but once it rises it will be perfect.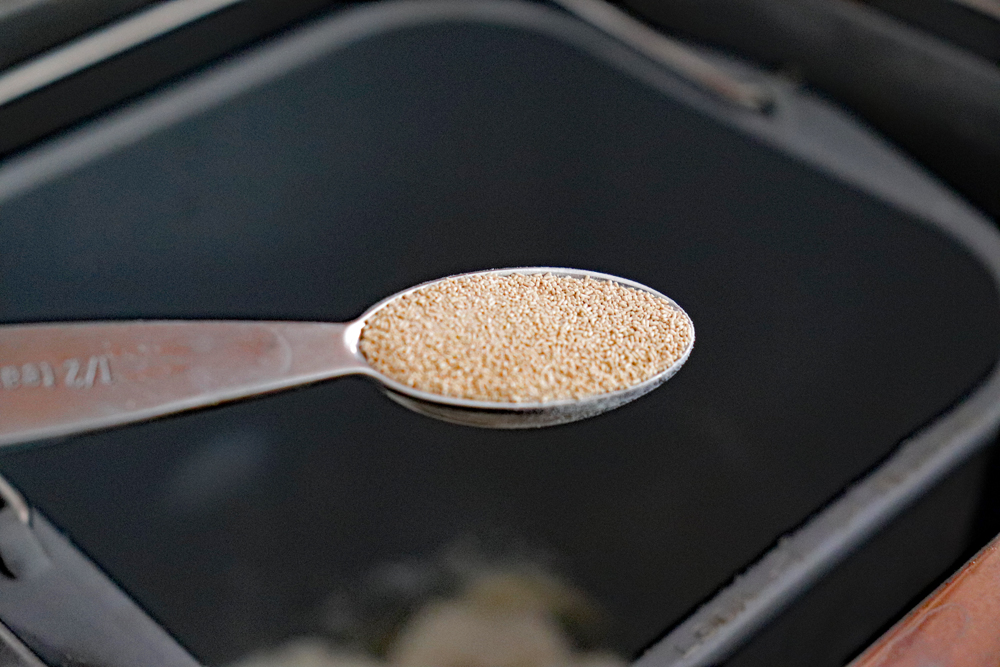 Once the dough has gone through the cycle, shape the dough into a round ball and cut into four equal wedges.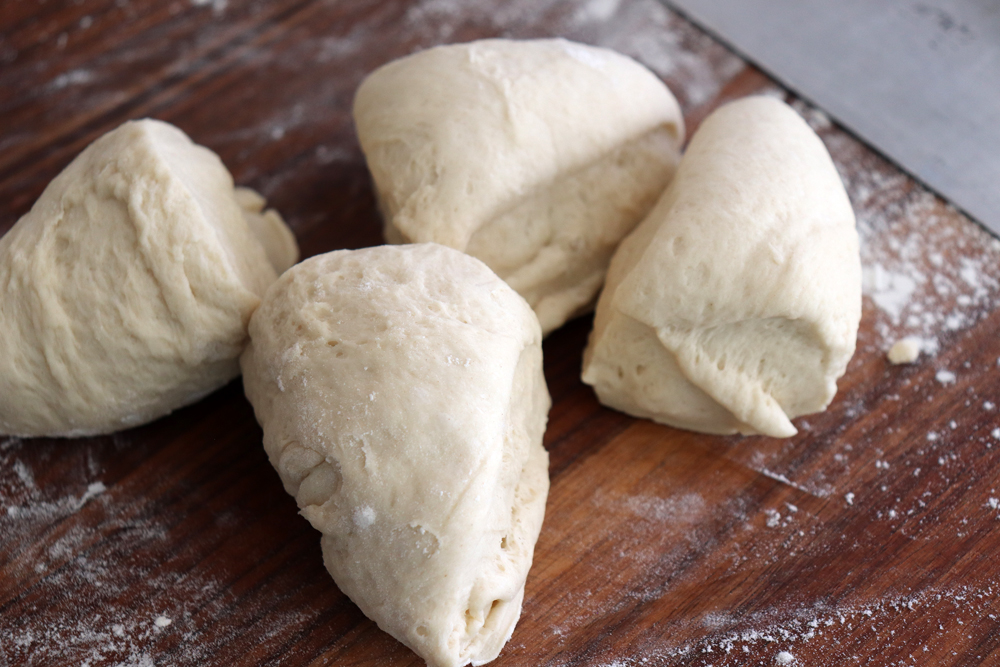 Roll each wedge into a log and cut into desired bite-sized pieces.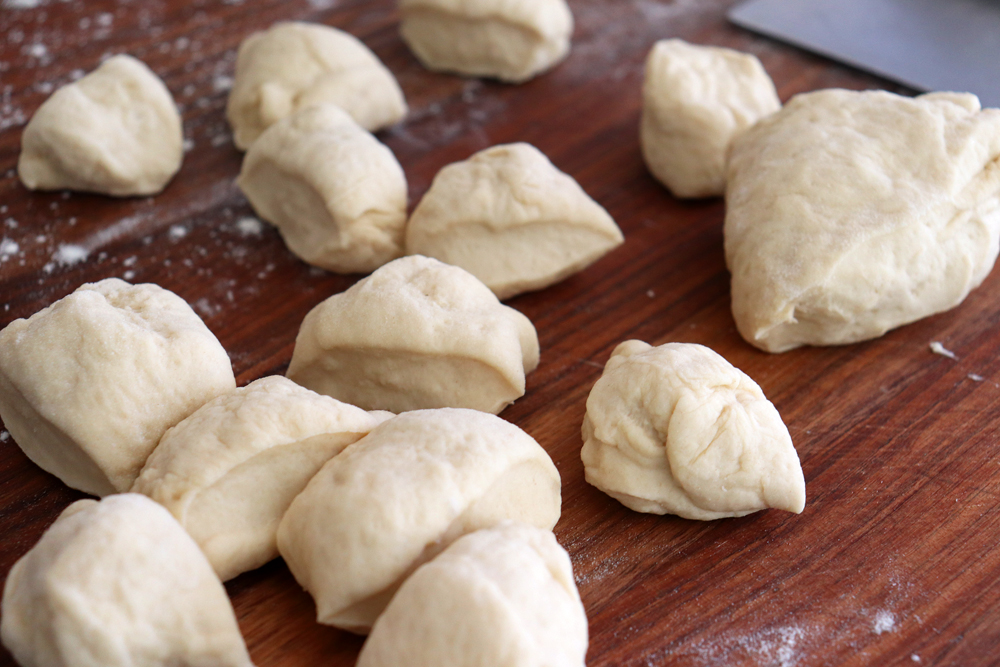 You'll want to be prepped and ready to go for this next part. A large pot with 1 quart of boiling water and baking soda.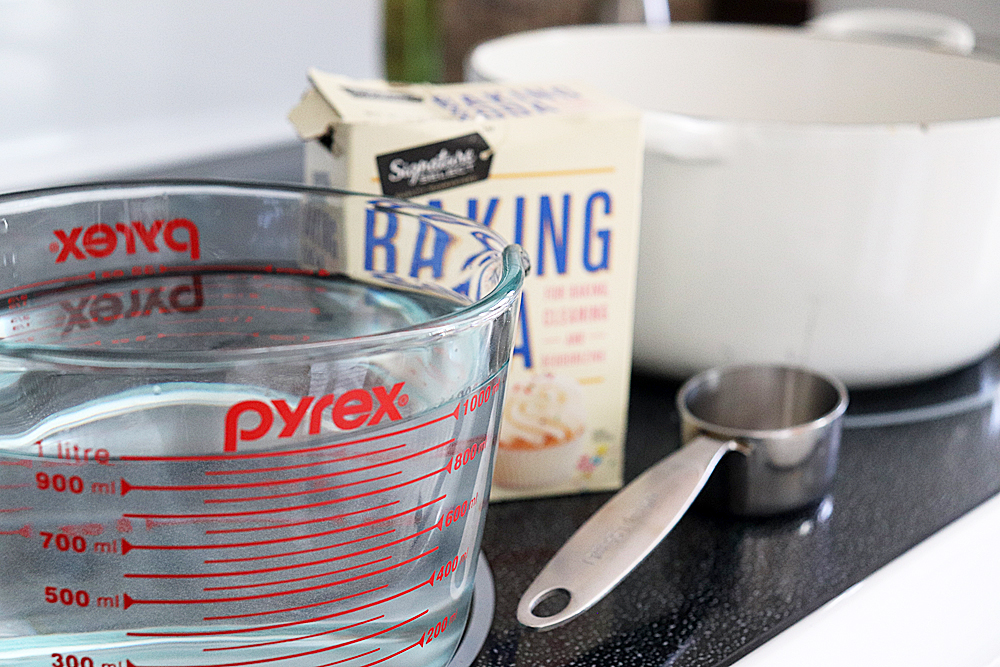 I also have paper towels, a strainer and my salt ready to go. Things move fast from here.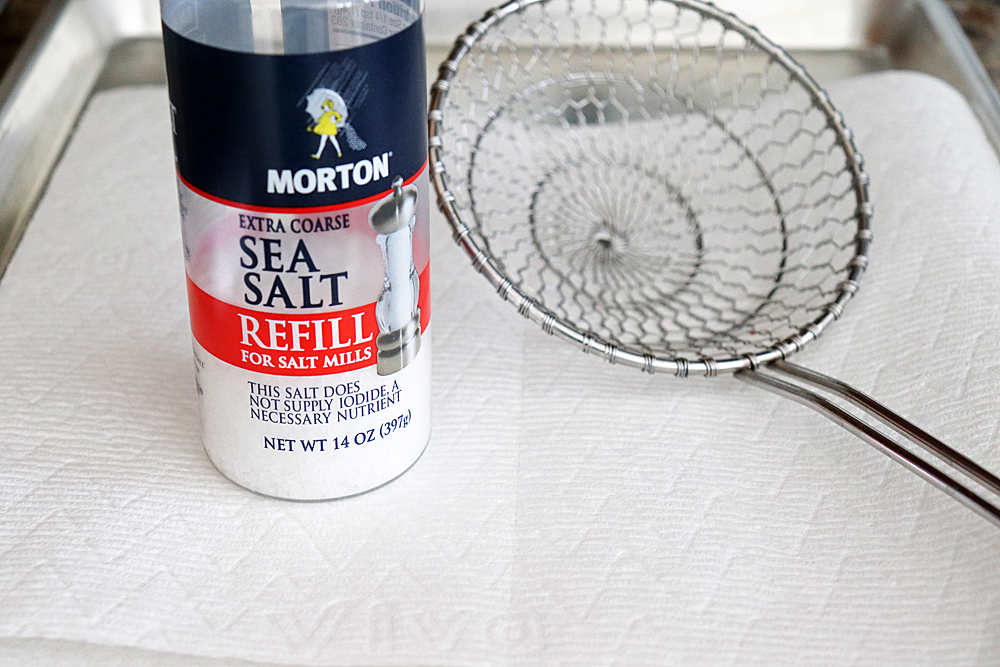 Heat a large pan to boiling and add 1/4 cup (yes, you read that right) to 1 quart of boiling water. It will bubble furiously.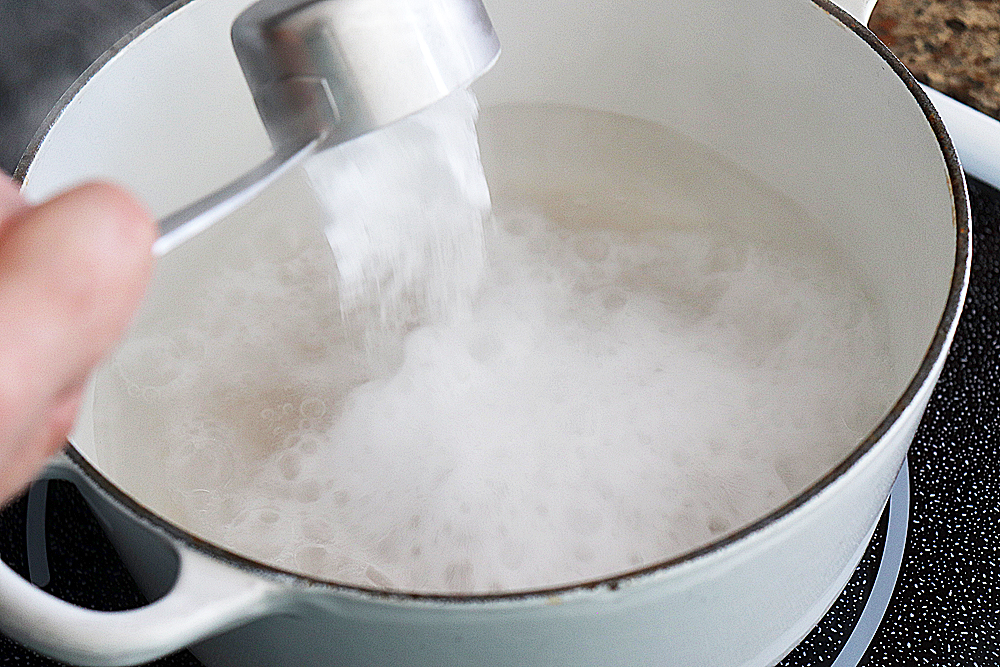 Add the pretzel bites in batches and cook for about 20 seconds. Remove to your paper toweling.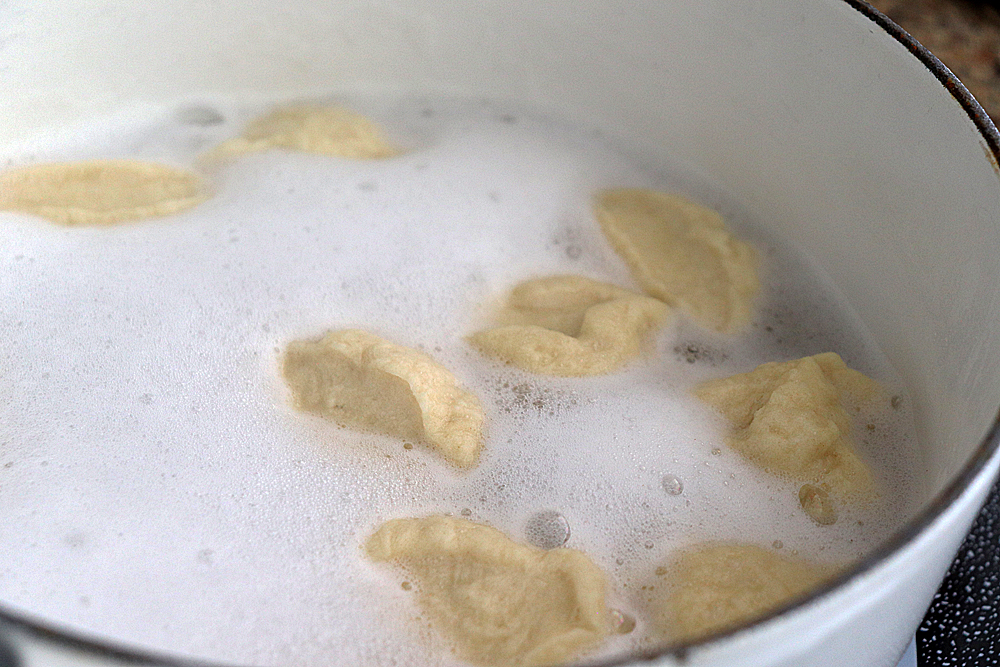 While the pretzels still have some of that moisture, move them to a greased sheet pan – now is the time to add the salt. I am using very coarse salt, but you could add even a table salt and it would be fine.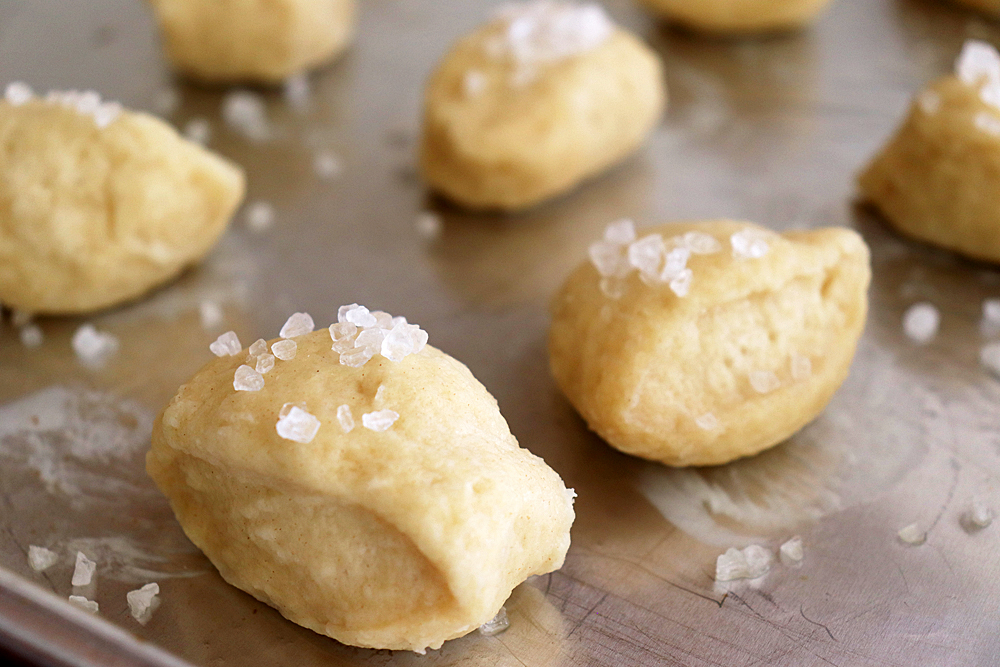 Bake at 425 degrees for about 8-12 minutes (depending on the size of your pretzels). You'll know they are done when they are puffed and golden. You can always test one by tearing it in half to be sure the interior is fully baked.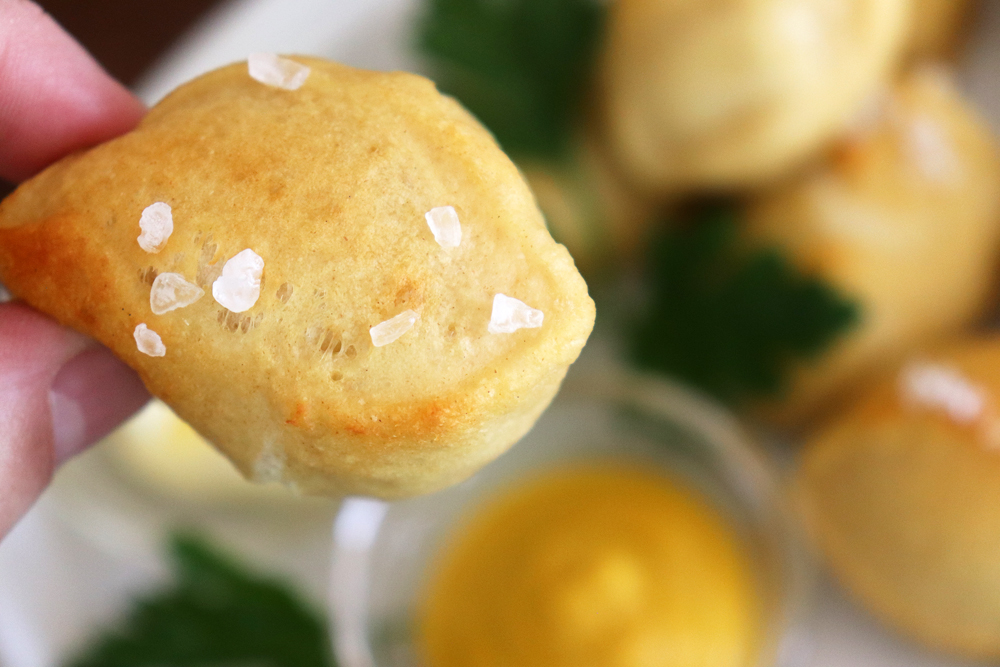 I serve with both vegan margarine (softened) and some good old yellow mustard. Feel free to switch it up based on your personal preferences.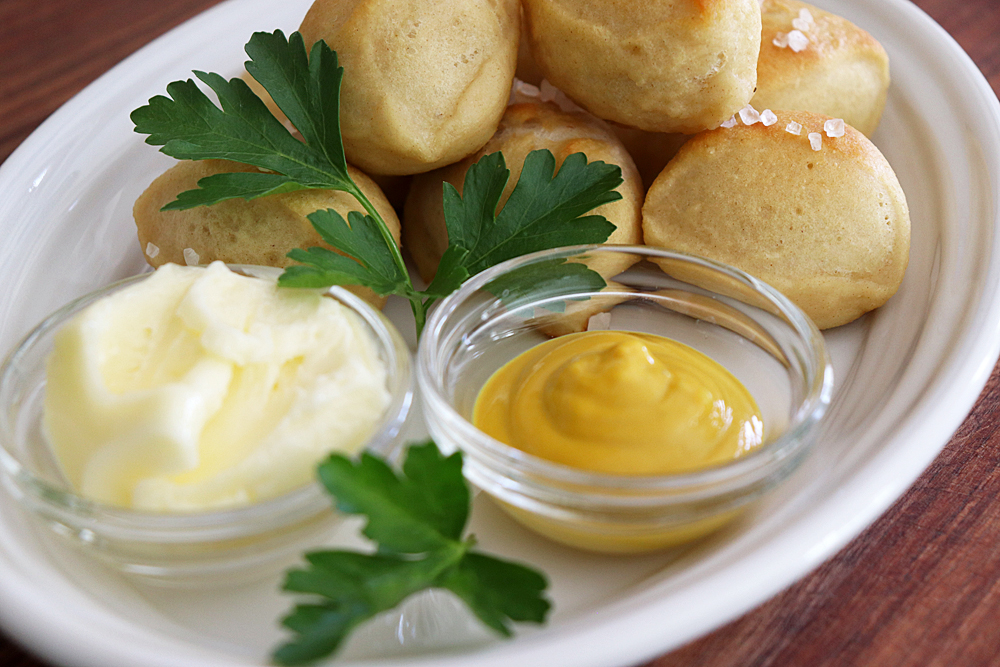 I hope you enjoy 🙂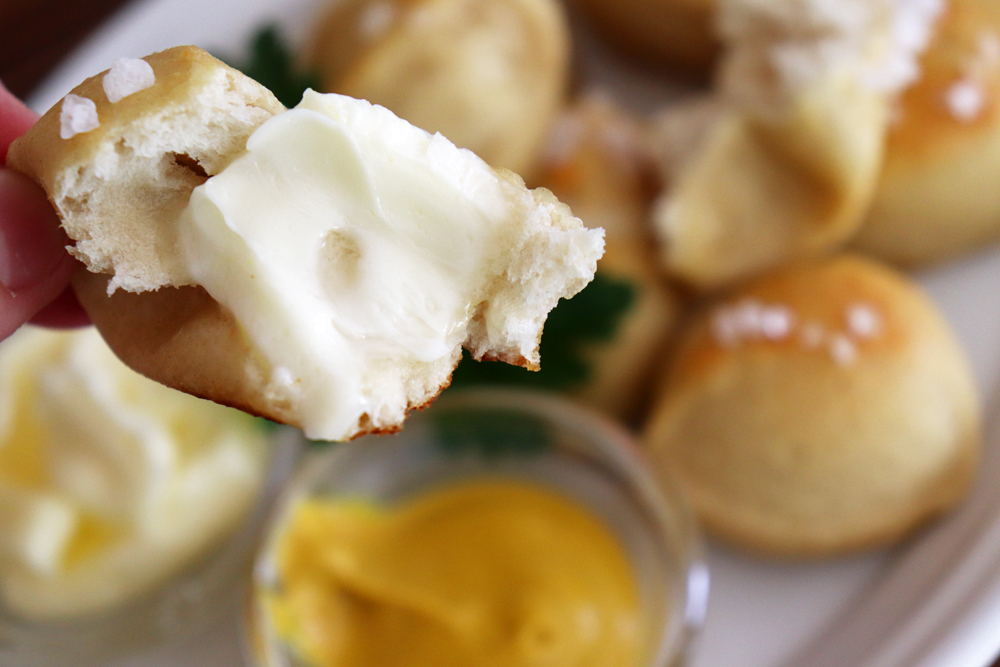 Did you make this recipe for my Super Soft Vegan Pretzel Bites with Mustard? Leave me a comment below and let me know what you thought!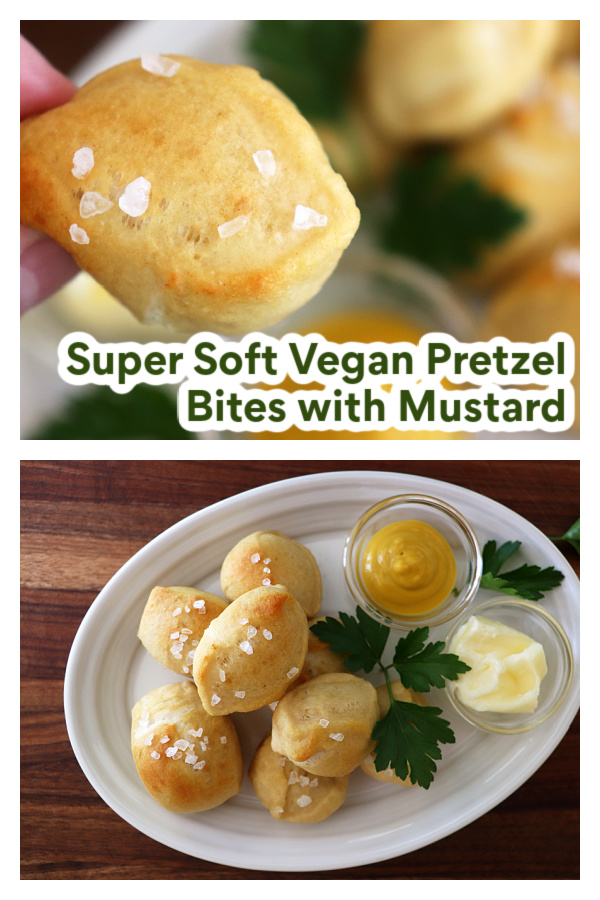 Super Soft Vegan Pretzel Bites with Mustard
Super Soft Vegan Pretzel Bites with Mustard
Ingredients
1/2

c

Water

PLUS 1 Tbsp - ROOM TEMPERATURE

1 1/2

c

All Purpose Flour

1 1/2

tbsp

Brown Sugar

3/4

tsp

Active Dry Yeast
FOR COOKING:
1

qt

Water

1/4

c

Baking Soda

Coarse Salt
FOR SERVING:
Vegan Margarine

Yellow Mustard
Instructions
Place all ingredients into the bread machine as directed in this post. Alternately, follow the link for instructions on how to make this recipe using a stand mixer instead.

Shape the dough and cut into portions.

Preheat oven to 425 degrees.

Bring pot of water to a boil and add baking soda. Once bubbling, add the pretzel bites for 20 seconds working in batches.

Remove the bites to a paper towel and then to a greased baking sheet. While still damp, add the salt.

Bake the bites for 8-10 minutes or until golden brown and baked throughout. I always test one.

Serve with vegan margarine and yellow mustard for dipping.