I wish I could tell you where this cookie originated, but all I know is that it comes from an old recipe box my mom has. We turned them into these Vegan Chocolate Walnut Wafer Cookies and they are one of my favorites! I remember making them every single year growing up. Very delicate in their chocolate flavor, tender and almost cake-like. I think you'll love these just as much as our family does 🙂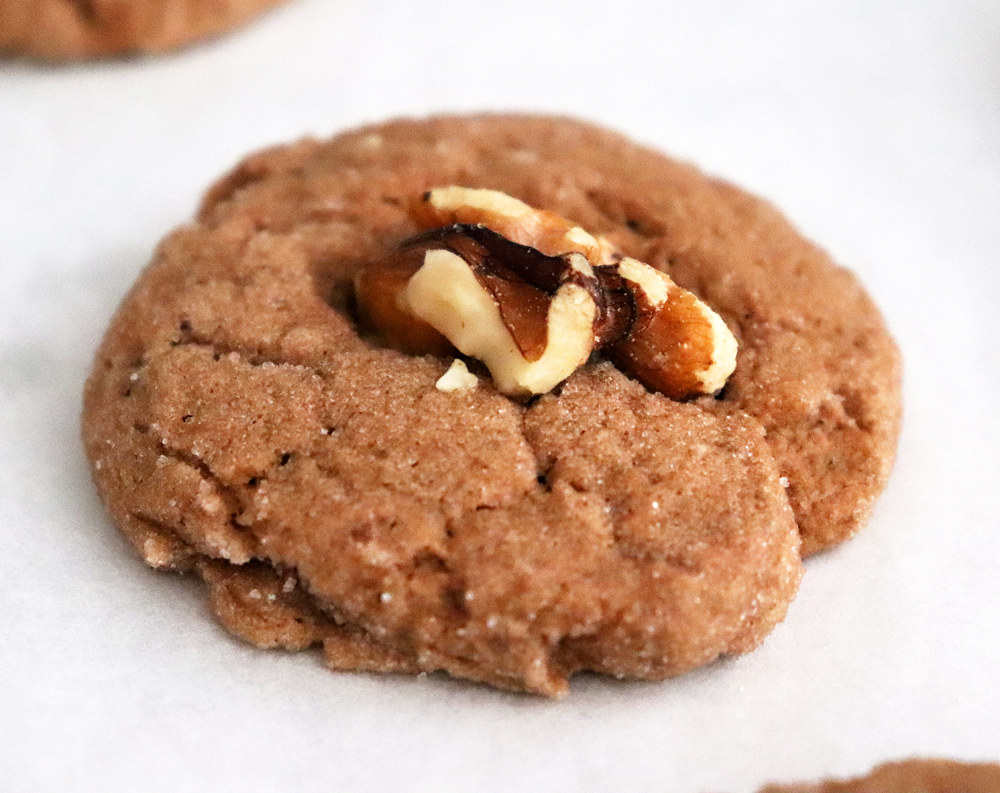 The first step is to cream together the vegan margarine, which needs to be softened to room temperature, and the brown sugar.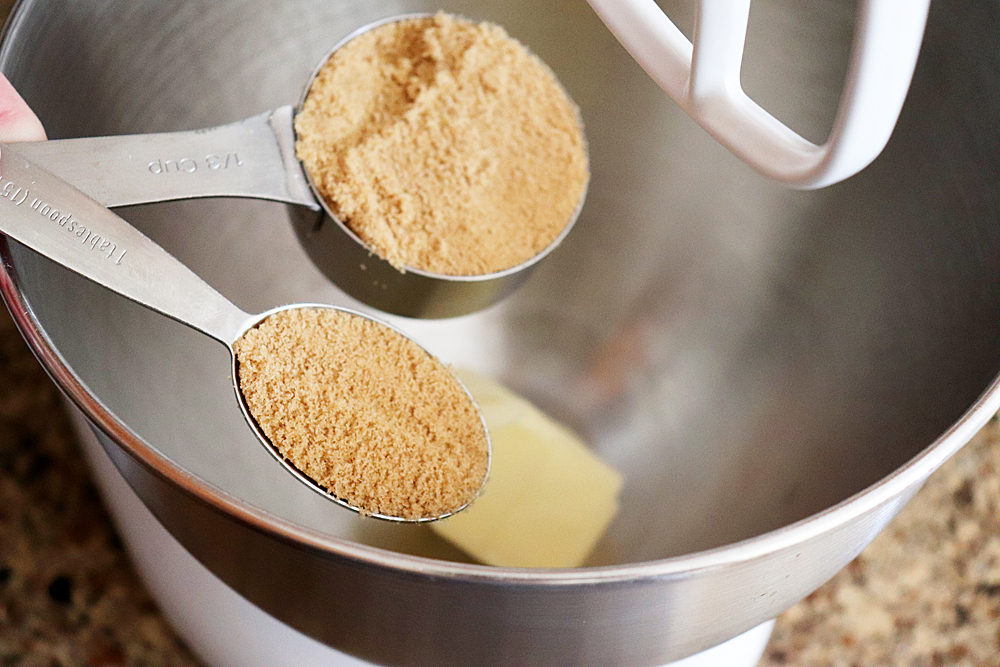 Be sure to do this until the sugar is no longer granular.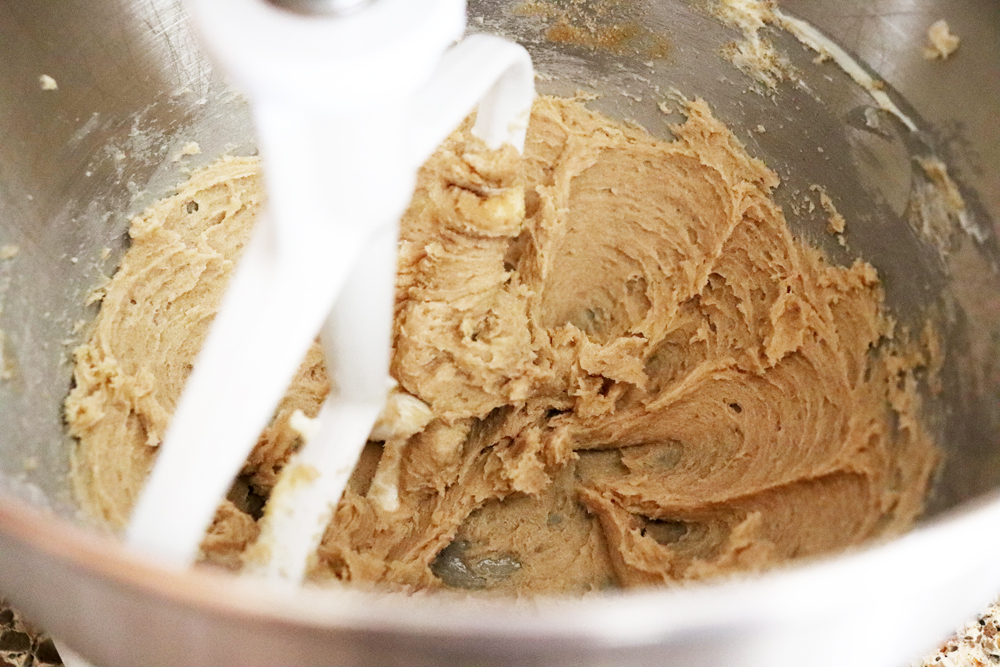 Next, add the vanilla. My absolute, all-time favorite scent on earth!!!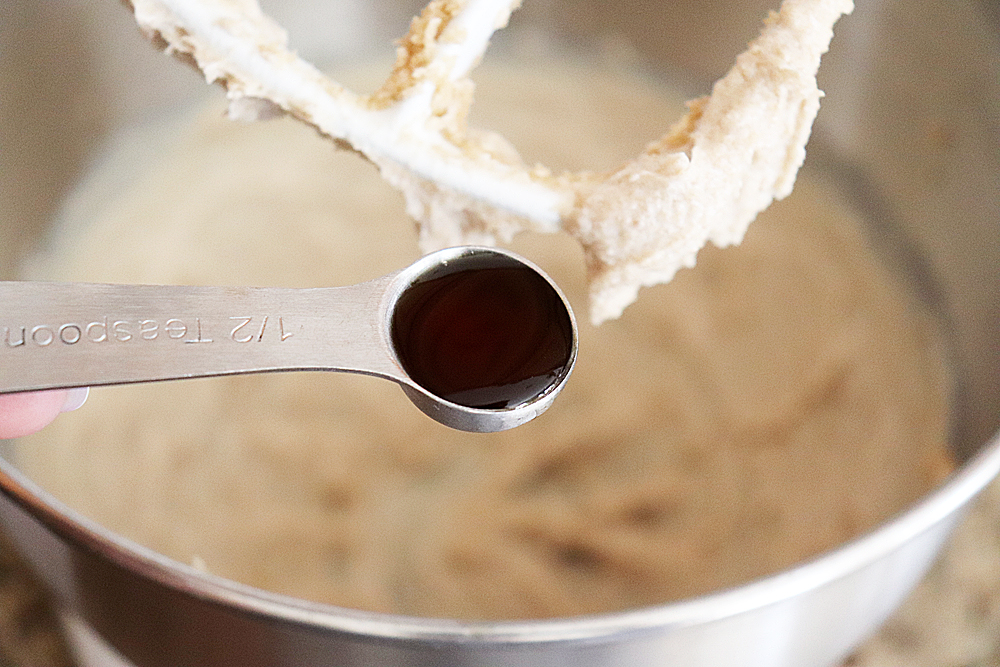 Vegan chocolate chips are melted in the microwave at 15 to 30 second increments, stirring in between, until it's this smooth. I used semi-sweet.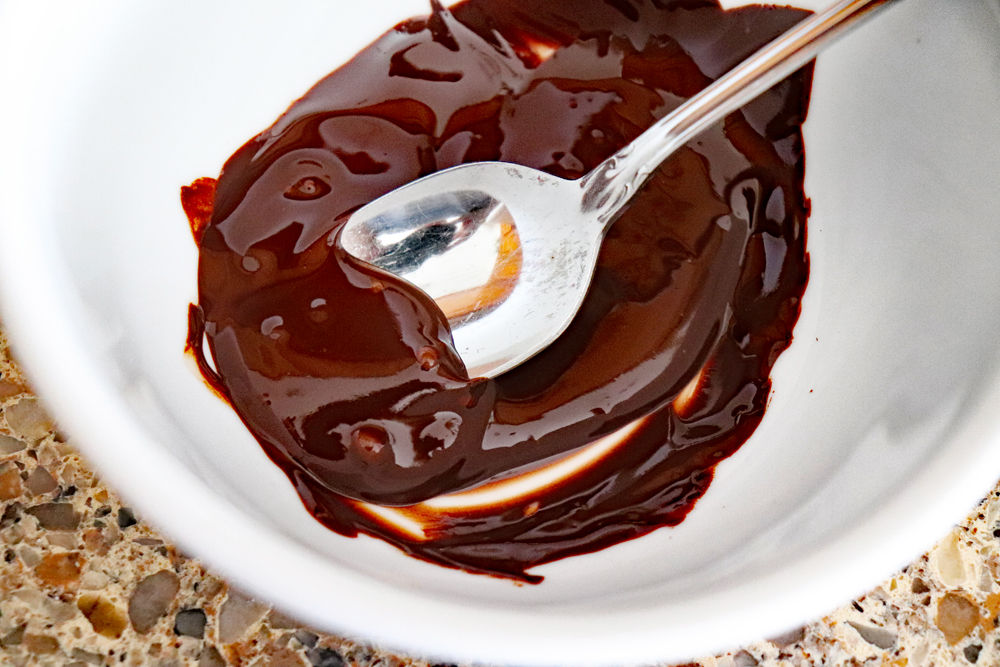 A few tablespoons of almond milk really give this cookie its tenderness. Don't skip it!
Whisk together all of the dry ingredients and add to the mixer. Beat until well incorporated. The dough will be very soft and unworkable at this point.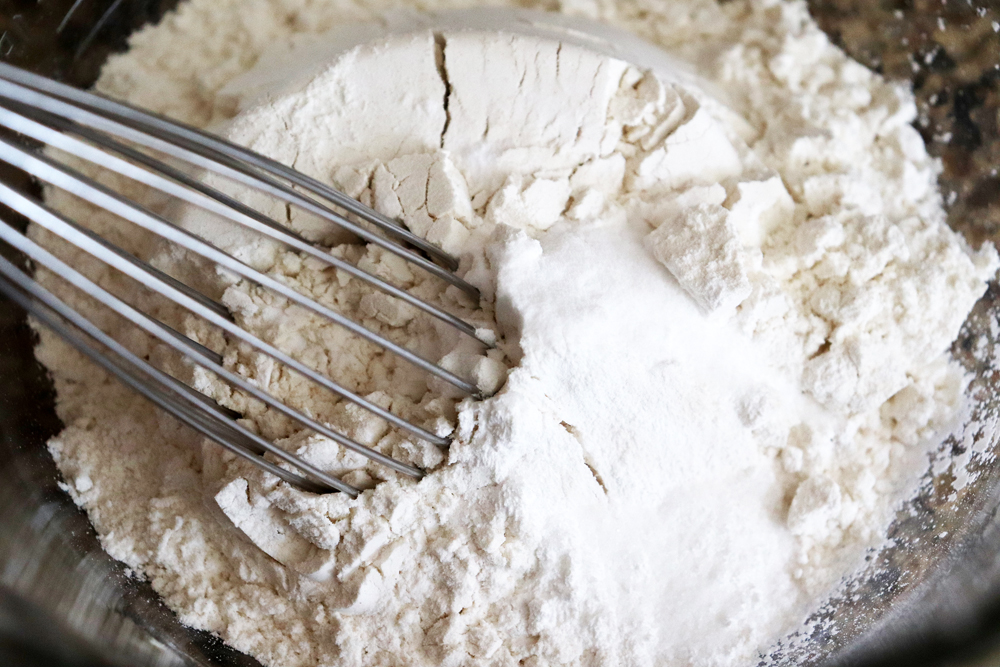 Transfer the dough directly to a bowl covered with plastic wrap and chill for at least 30 minutes.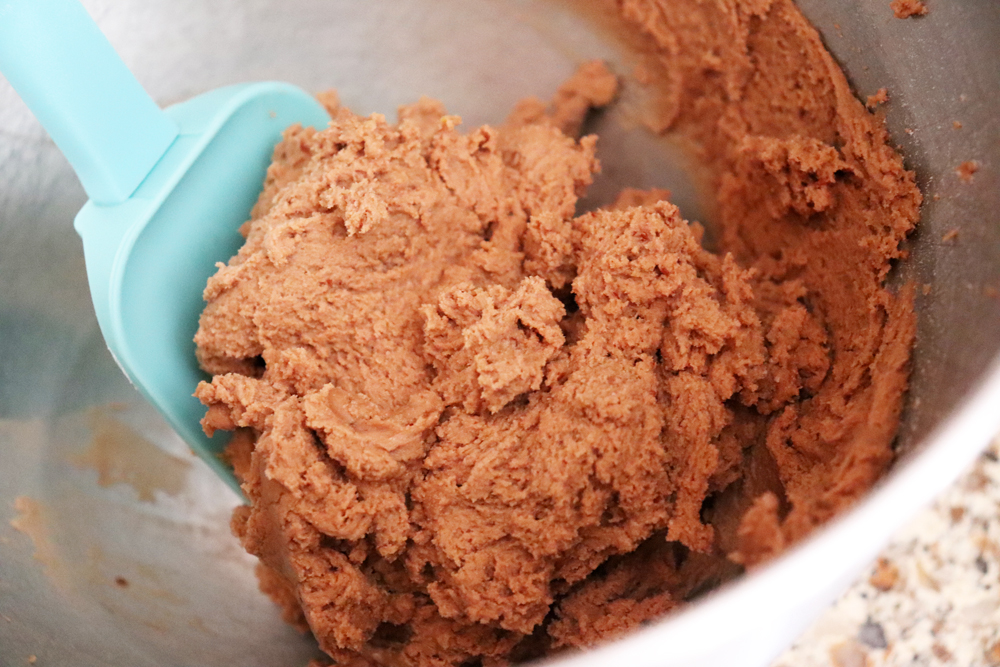 Now, using a small cookie scoop, make balls…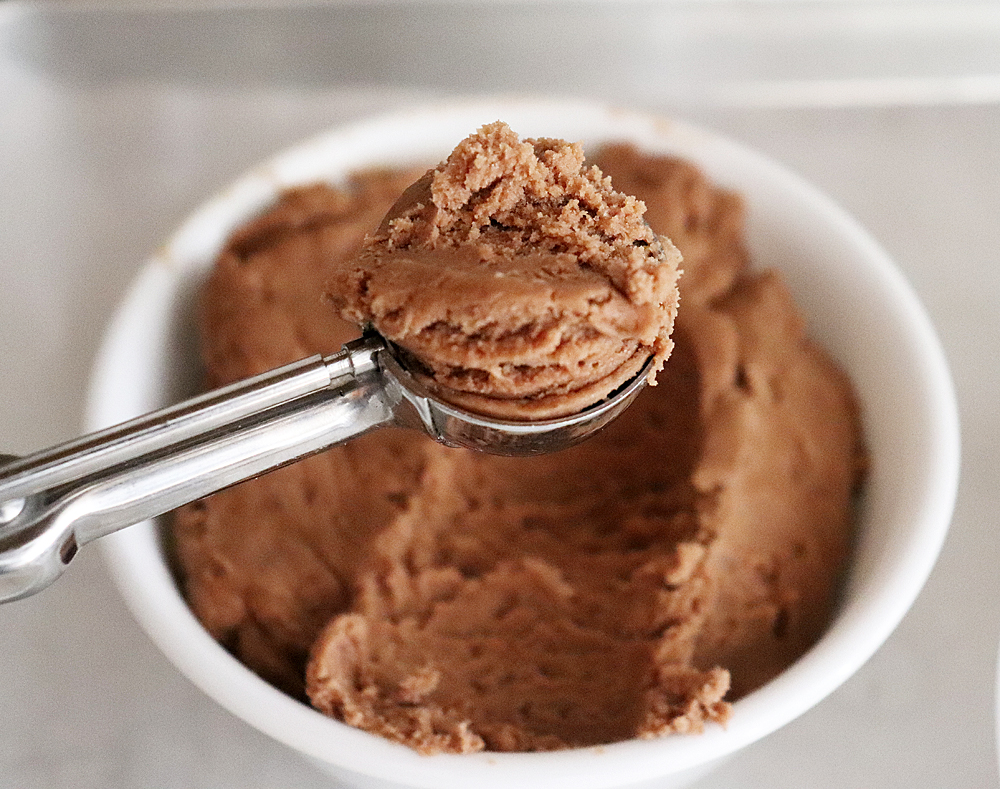 And drop them DIRECTLY into the granulated sugar. You can use any granulated sugar here. Use your hands to roll and roll again in the sugar before placing onto a lined cookie sheet. The more sugar you can get to stick, the better! I wish I had done more on this batch.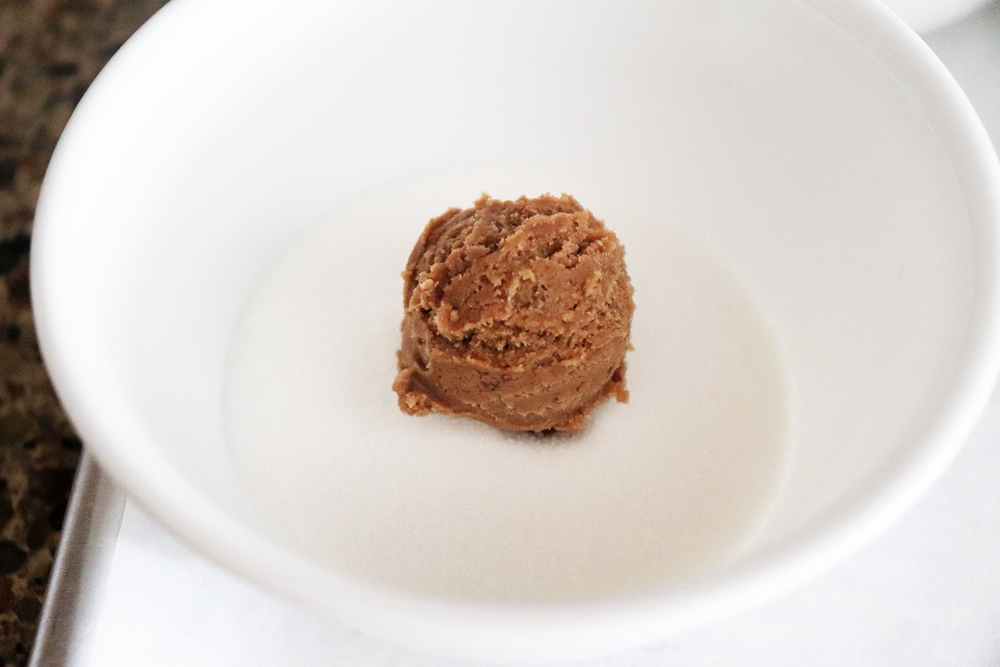 Using a small juice glass dipped into the same granulated sugar, lightly press the balls into rounds.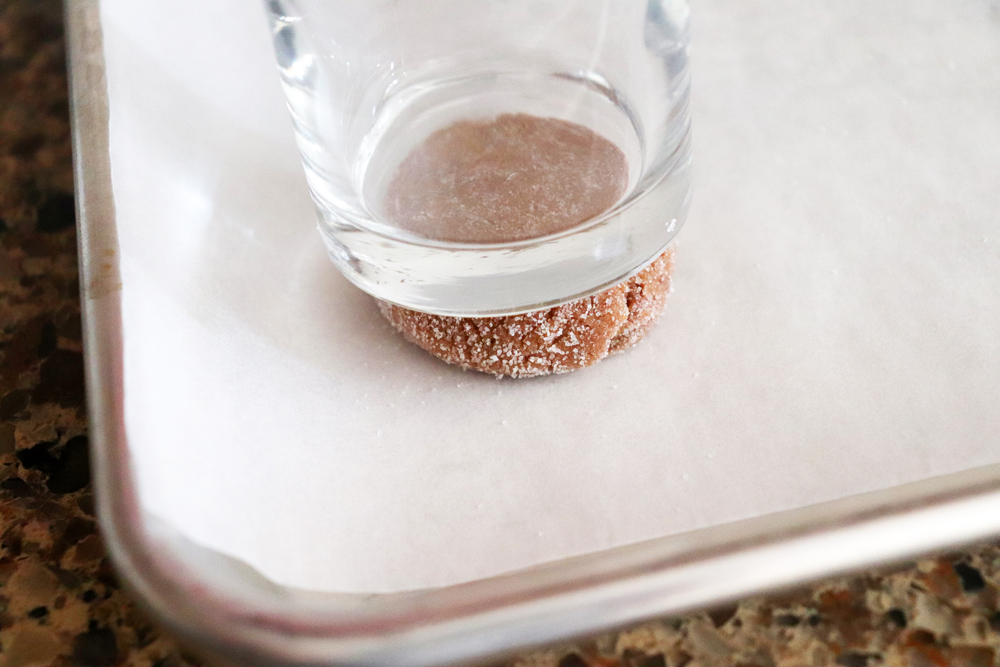 The last step is to press a walnut half into each cookie and bake for 12 minutes. Allow to cool on a rack.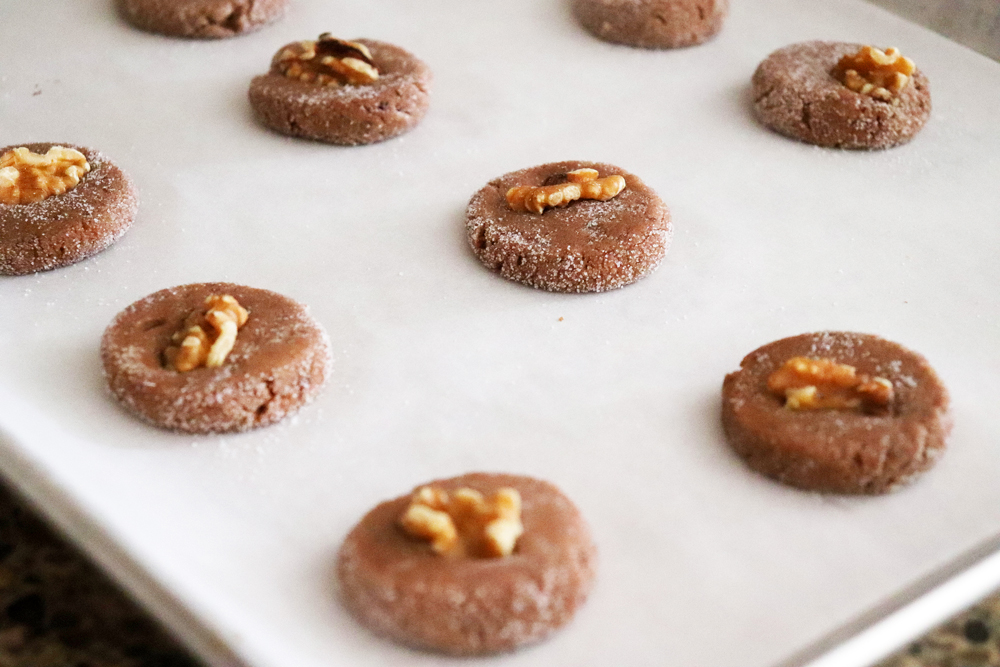 Do not over bake or they will become dry. These are a delicate and tender cake-like cookie.
Did you make my Vegan Chocolate Walnut Wafer Cookies? Leave me a comment below and let me know what you thought!
And if you enjoyed this recipe, why not PIN IT FOR LATER! 🙂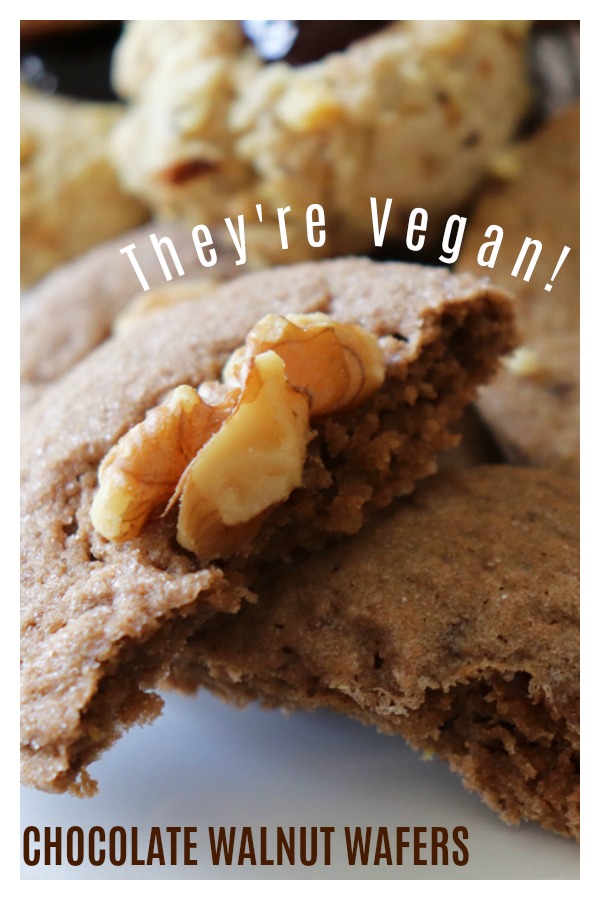 Before you go, why not check out some of our recent videos and be sure to subscribe to the YouTube Channel! 🙂
Vegan Chocolate Walnut Wafer Cookies
Vegan Chocolate Walnut Wafer Cookies
Ingredients
1

c

Flour

1/2

tsp

Baking Powder

1/4

tsp

Salt

1/8

tsp

Baking Soda

6

tbsp

Vegan Margarine

SOFTENED TO ROOM TEMPERATURE

6

tbsp

Brown Sugar

1/2

oz

Vegan Chocolate Chips

melted in the microwave

1-1/2

tsp

Ground Flax PLUS 1-1/2 tbsp WATER

allow to sit for 15 minutes

1/2

tsp

Vanilla Extract

2

tbsp

Almond Milk

Granulated Sugar

for rolling

24

Walnut Halves
Instructions
Whisk together the dry ingredients. Set aside.

Melt the vegan chocolate chips in the microwave. The safest way to do this and prevent burning is to use 15 to 30 second increments on high power, stirring between. Allow to cool.

Cream together the vegan margarine and brown sugar until smooth.

Add the vanilla,flax "egg" mixture and chocolate to the creamed sugar mixture. Mix until well combined.

Add the almond milk until combined.

Finally, add the dry ingredients and mix until well combined. Turn out onto plastic wrap or into a bowl and place into the refrigerator for 20 minutes until chilled. It is too soft to work with right now.

After 30 minutes, preheat your oven to 350 degrees.

Using a cookie scoop, place the scoops DIRECTLY INTO the granulated sugar (the more the better!!) and roll using your hands. Place onto a cookie sheet and continue until all balls are formed.

Using a small glass dipped in that same granulated sugar, press the balls lightly to form the cookie shape.

Lightly press a walnut halve into the center of each cookie.

Bake for about 12 minutes and cook on a wire rack. Do no over bake these. They will become dry.

They store well covered for a few days.