Vegan Corn Fritters
I absolutely LOVE to create these little gems.  Call them "cakes", "patties" or "fritters", they are easy to make and simply delicious. These Vegan Corn Fritters were probably my favorite one to date & I've made a lot of them!  Like these Vegan Artichoke Cakes or these Irish Potato Pancakes or these Crispy Cauliflower Cakes.  How about Roasted Broccoli Cakes? Or Zucchini Corn Cakes?  I've also done Cauliflower Cakes, Colcannon Cakes and Leftover Mashed Potato Cakes.  You get the idea.  Needless to say, there are no shortage of recipes on my blog 🙂
I am obsessed with the texture of this particular recipe.  The whole corn kernels, the cornmeal and the creamy corn gave them a rich corn flavor.  They held together perfectly, were easy to flip and once cooked, had a slightly crisp exterior with an interior that was almost like a tender cornbread.
Let's make Vegan Corn Fritters!
First up, mix together the cornmeal…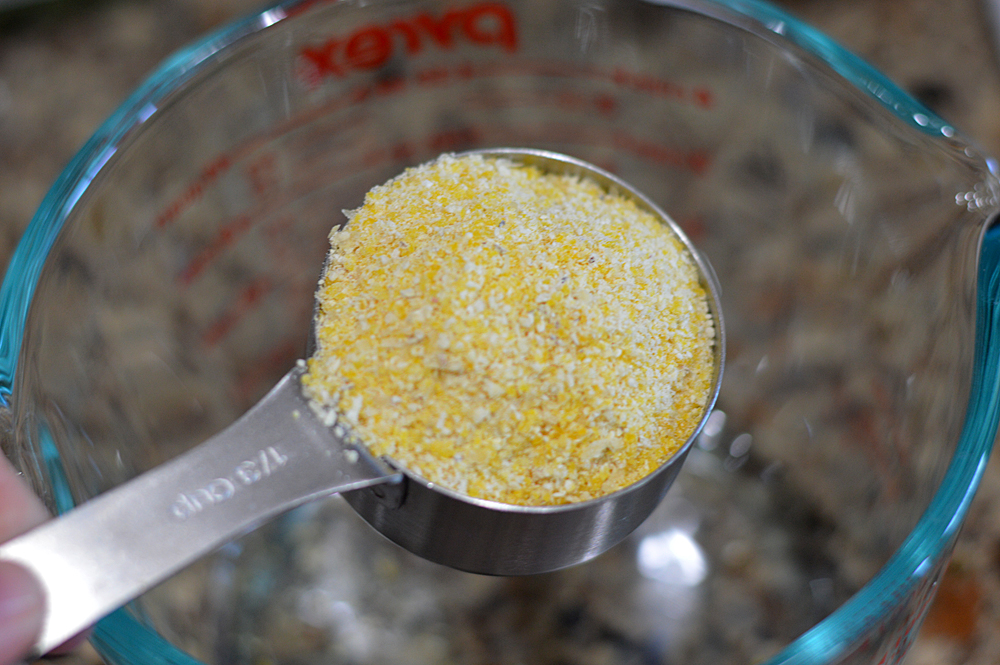 the flour…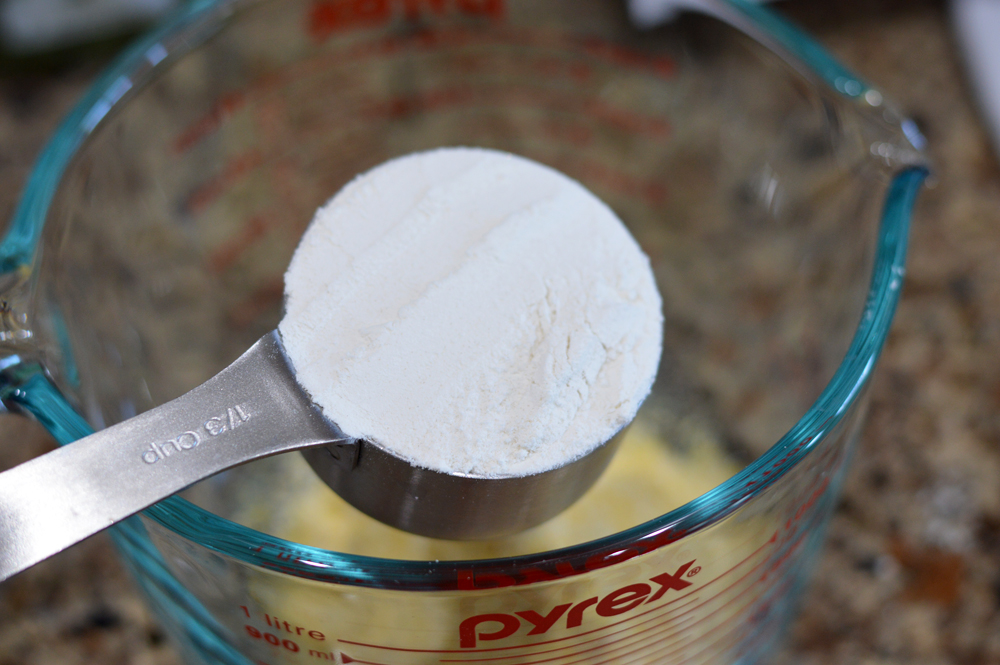 baking soda…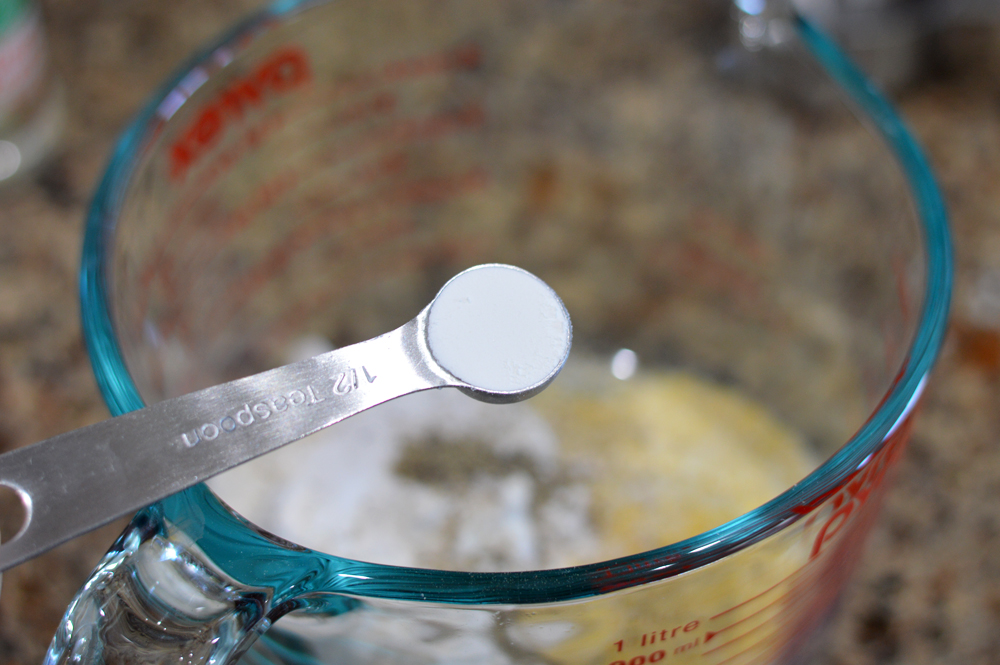 paprika…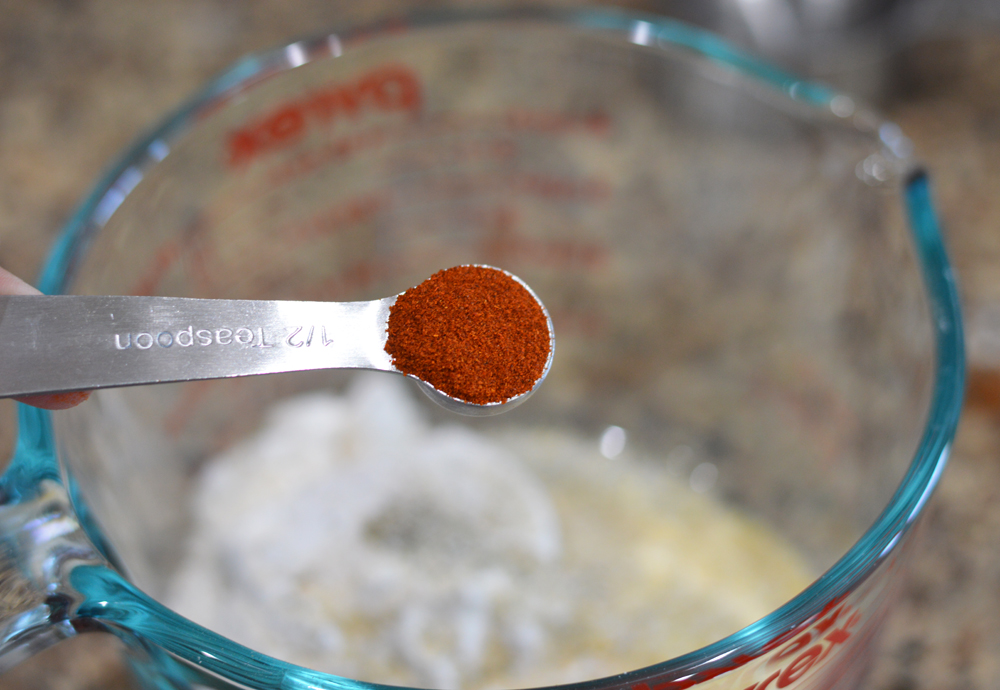 salt…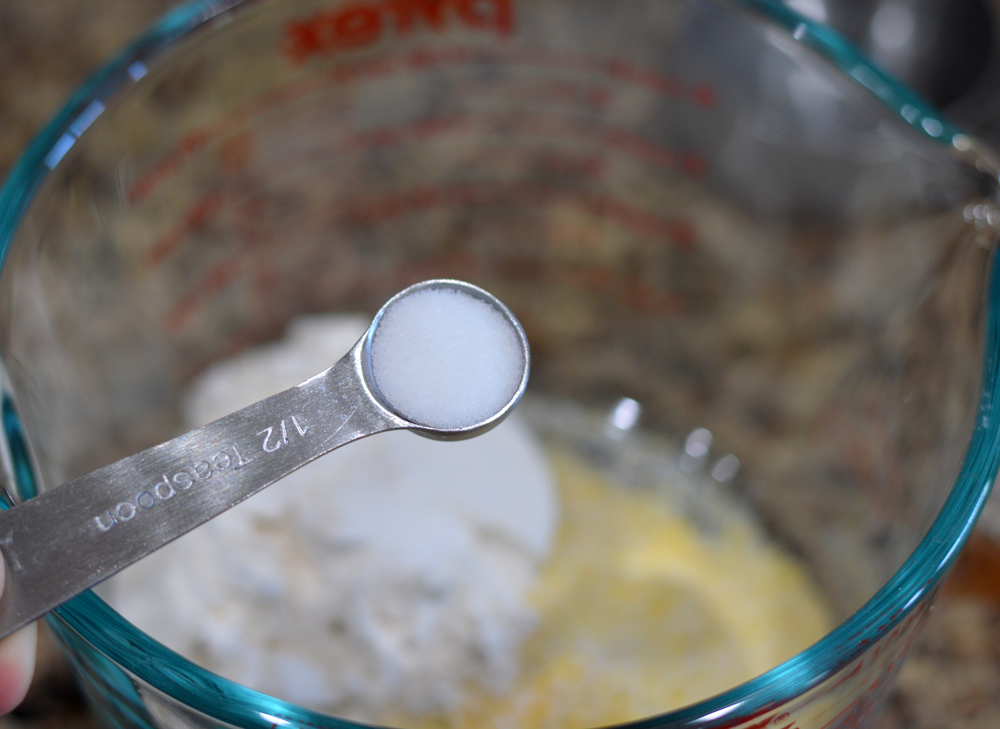 pepper…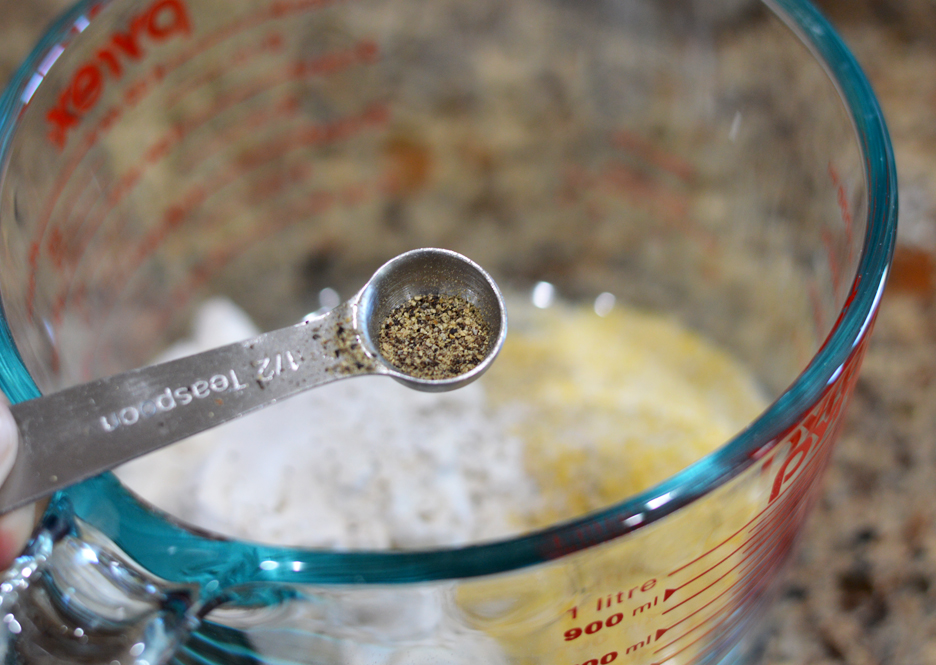 and parsley. Fresh if you have it!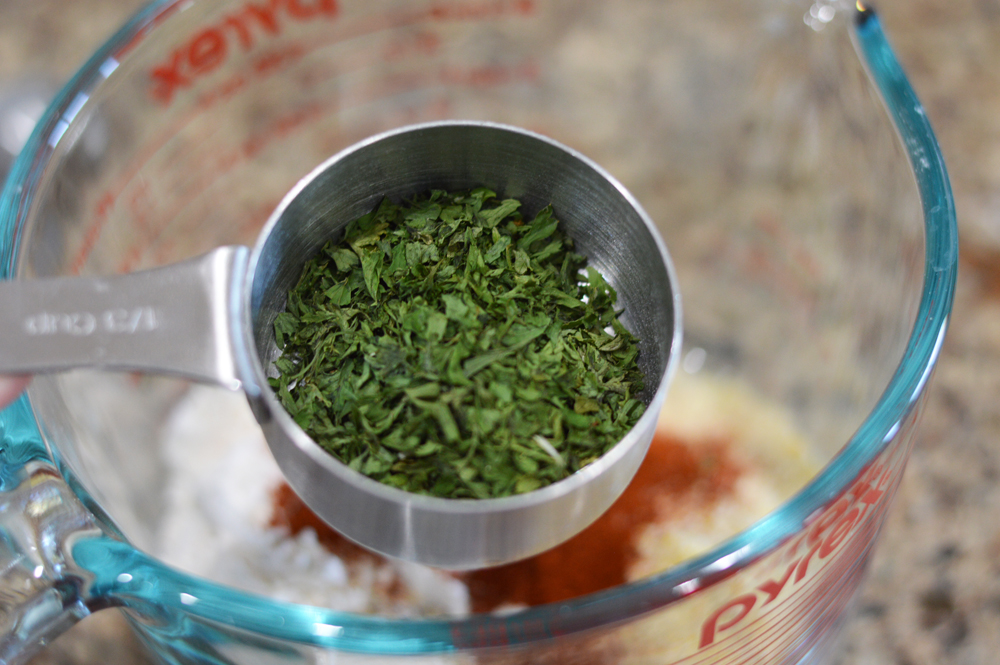 Whisk the dry ingredients together.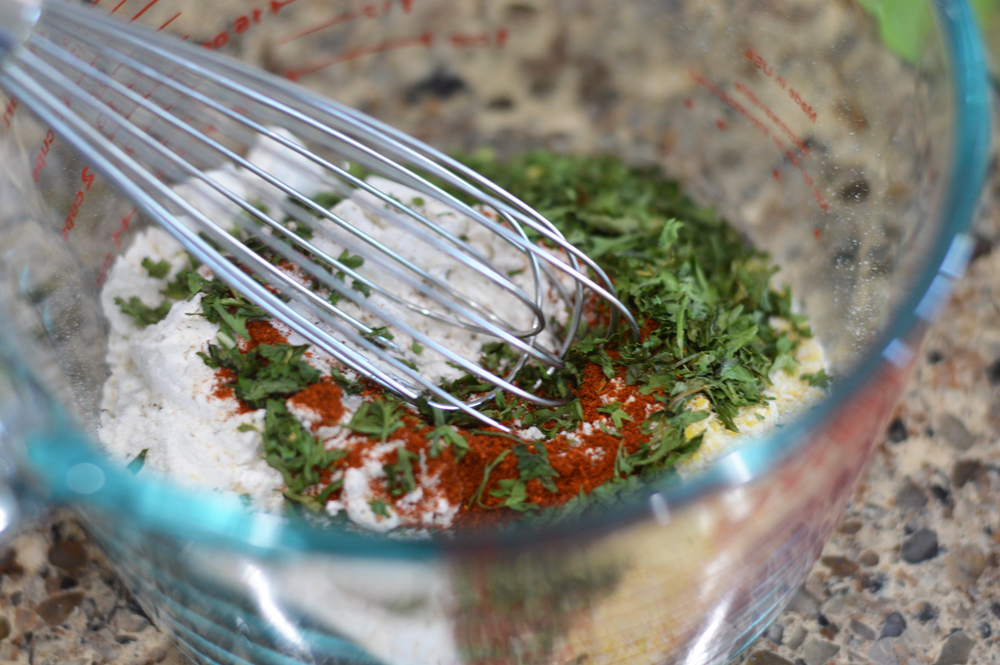 Now for the corn mixture…
Combine the "creamed" corn, the kernels of corn, the green chiles with the dry ingredients.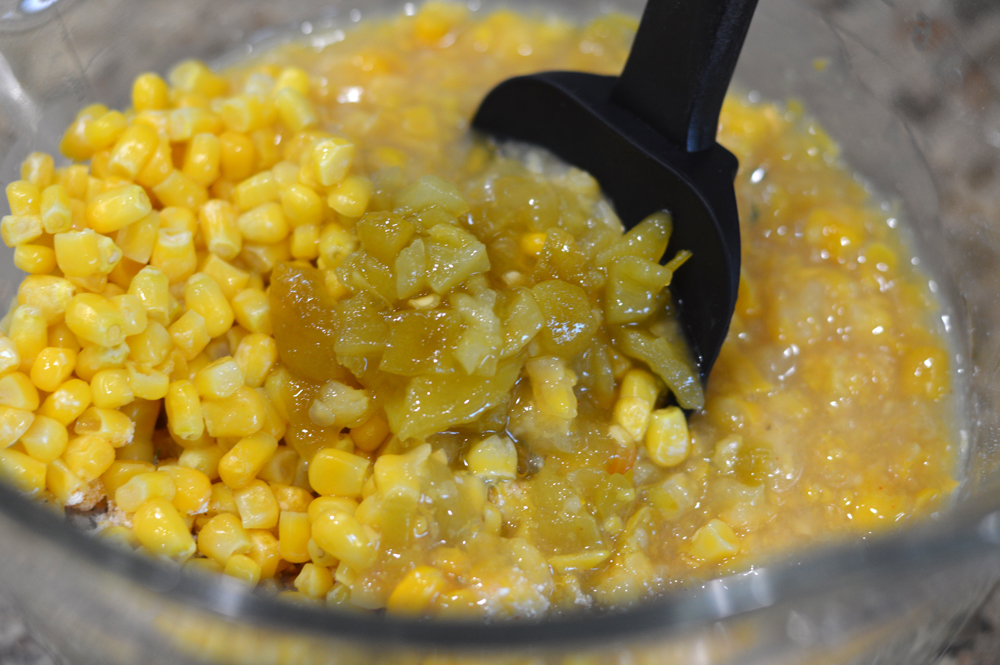 It will look too wet, but it will be perfect once pan-fried 🙂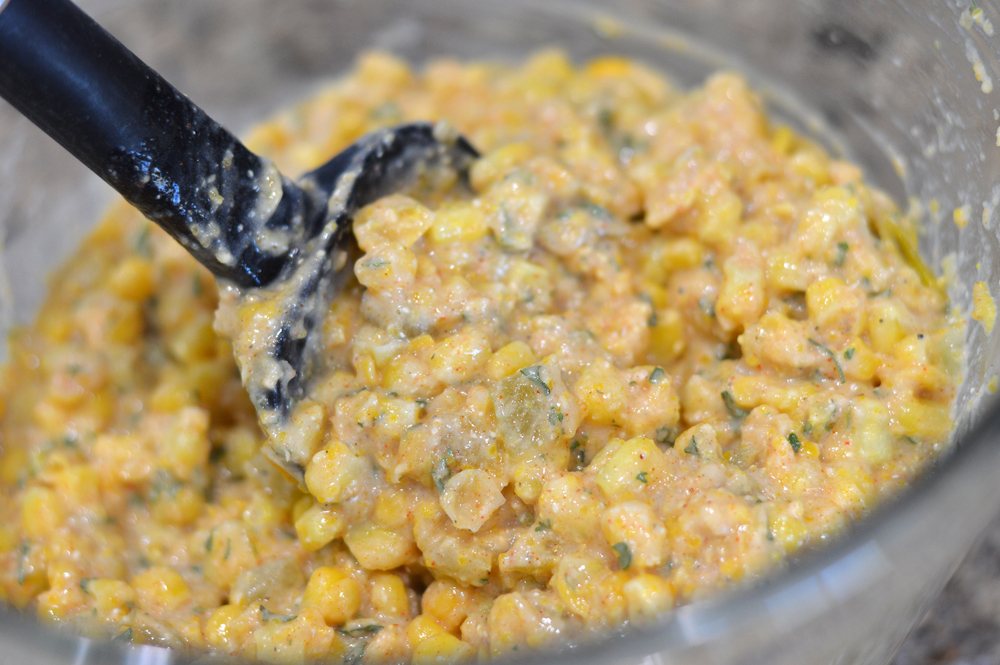 Time to start cooking!
Using a cookie scoop makes this so easy!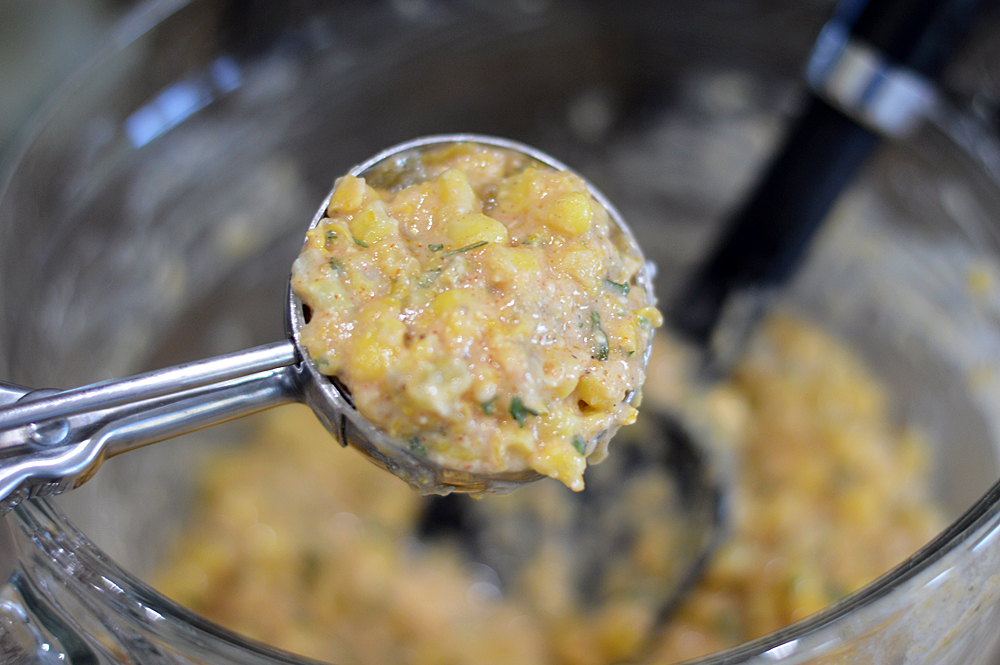 Again, they will look loose until they cook on the first side. You know it's time to flip when they move around easily in the pan and are golden brown on one side.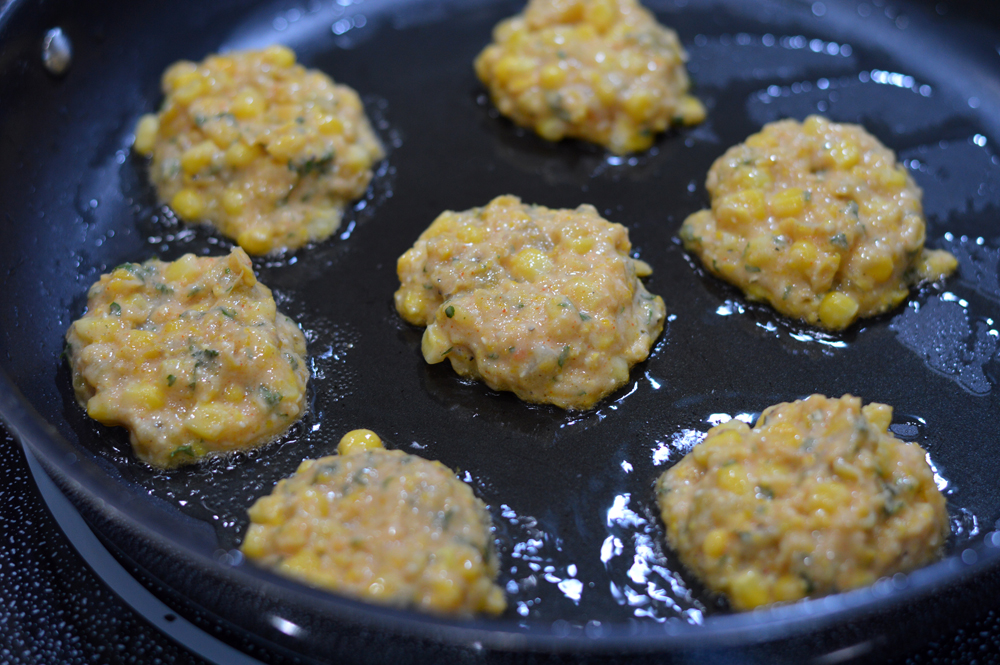 Allow them to cook until golden on the second side.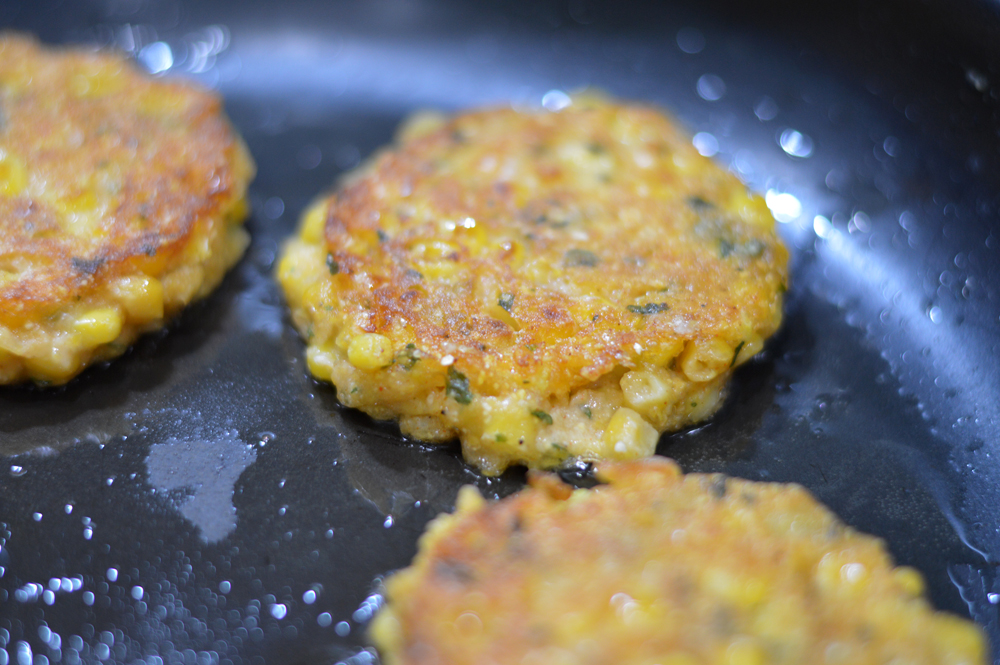 Drain any excess oil on paper towels. They will continue to firm up as they rest.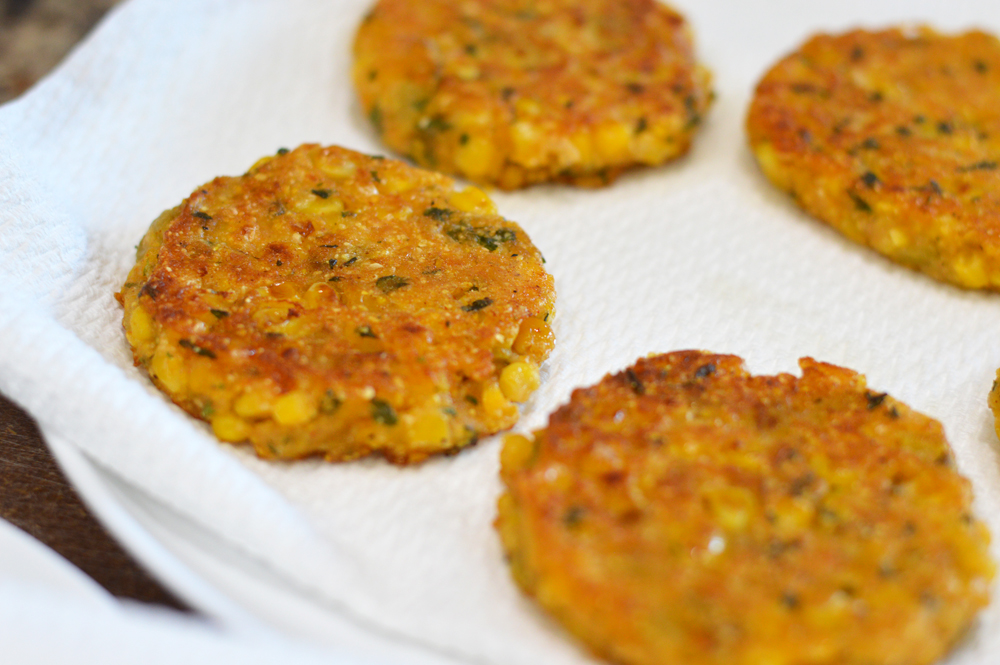 You could use almost any dipping sauce but I chose a simple vegan mayonnaise, Dijon mustard and grainy mustard combo.  It's kind of my go-to.  The measurements are not important.  I rarely measure, it's all about taste.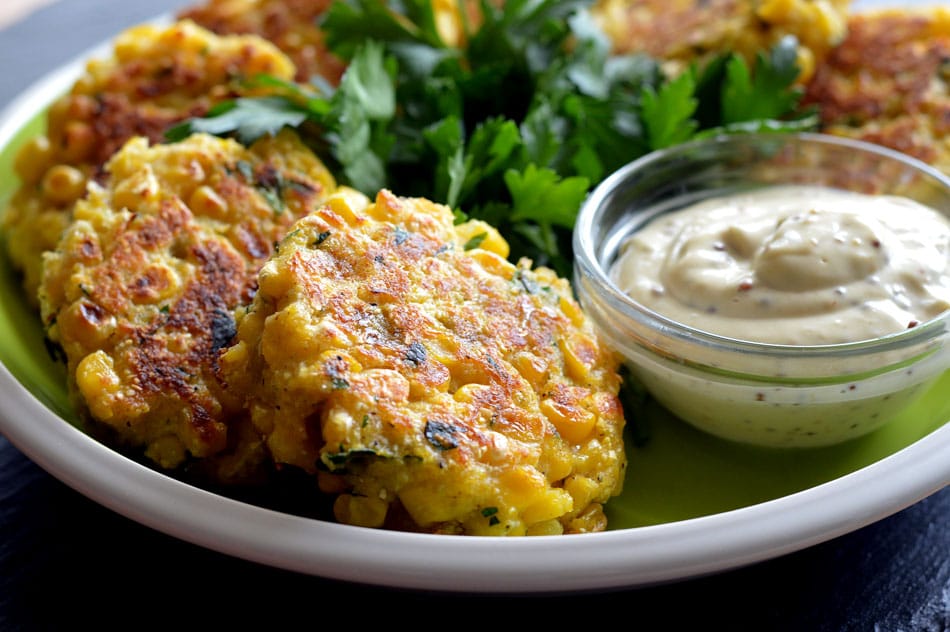 My goal for this recipe was to make them completely dairy-free.  Vegan Made Easy, the tagline of this website 🙂  I took some of the corn kernels, salt, pepper and a splash of almond milk (any non-dairy milk will do) and created my own creamed corn in the food processor.  It adds yet another level of corn flavor and it took literally seconds to make.
A few words about the ingredients…
Let's talk about the secret ingredient here.  Green chiles.  You can find these in the Mexican foods section where they sell tacos, salsa, etc.  I used mild, but if you can handle the heat, go for medium or even hot.  If you choose to omit the chiles, you may find you need a bit more moisture and can add almond milk, but I would suggest using them. They add flavor, but the mild ones don't add spiciness at all.
I will say, if you are able to find fresh corn on the cob, you can grill it before removing the kernels and you'll get even more flavor.  Also, use the back of your knife and scrape the milk out of the cob.  That's good stuff!  If you are like me and could not find good corn, frozen is fine. It's actually frozen at the peak of it's flavor and freshness, so never worry about that.  I always have frozen corn on hand.  If you are lucky enough to find it, there is one called SUPER SWEET corn.  My fave!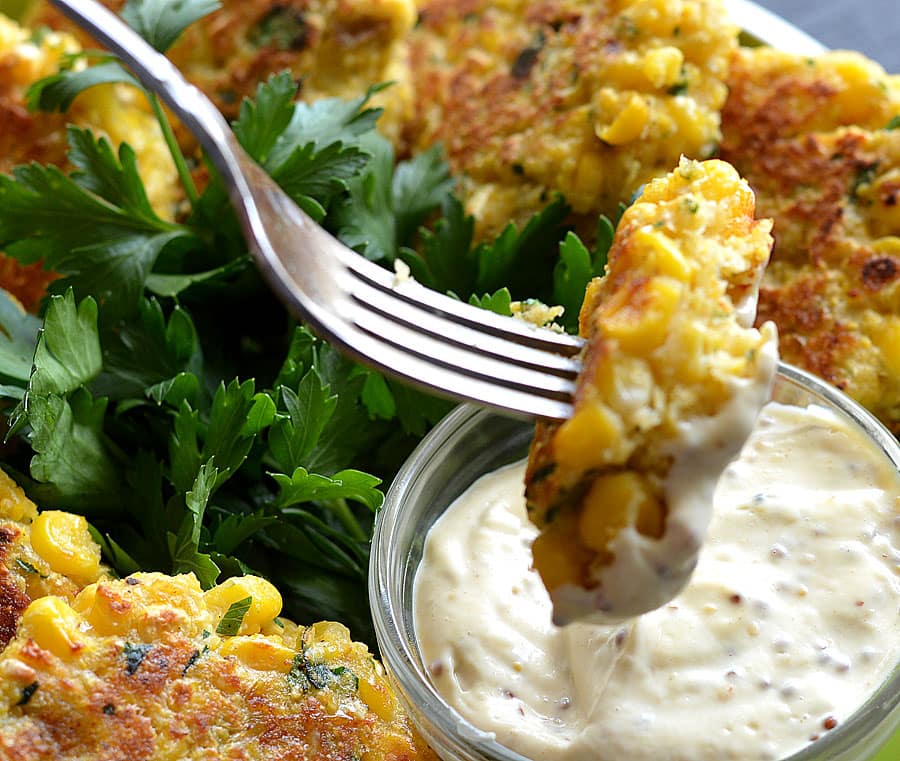 If you make this recipe for Vegan Corn Fritters, leave a comment below and let your fellow readers know what you thought.  Did you make any changes? Additions?  Seeing your comments helps others decide whether or not to make my recipes, so I really do appreciate your input 🙂
Vegan Corn Fritters
Ingredients
About 2 C of Fresh

Frozen or Grilled WHOLE Corn Kernels

1

C

of Corn + 2-3 Tbl Almond Milk plus salt/pepper

for the "creamed corn mixture", to taste

1/3

C

Finely Ground Cornmeal

1/3

C

Flour

1/2

tsp

Salt

1/4

tsp

Pepper

1/2

tsp

Baking Powder

Onion Powder

to taste

Garlic Powder

to taste

1/4

tsp

Paprika

2

Tbl Green Chiles with juices

About 1/4 C Chopped Italian Parsley

Vegetable Oil

for frying

*

FOR THE TANGY DIPPING SAUCE:

4

Tbl Vegan Mayonnaise

4

tsp

Dijon

or to taste

2

tsp

Grainy Mustard

or to taste
Instructions
Combine the dry ingredients (flour, cornmeal, baking powder, seasonings and parsley) with a whisk.

In a food processor, pulse together 1 C of corn with 2-3 Tbl of Almond Milk. Season with salt and pepper.

Add the corn mixture to the flour mixture until well blended.

Add the 2 C of whole corn kernels, folding to combine. Do not over work and do not add more flour or cornmeal. If will seem loose, but will firm up as they cook.

Preheat a skillet over medium high heat and then add about 1 Tbl of oil.

Using a cookie scoop, firmly pack the batter and place into the pan. Using a spatula, quickly flatten to form a patty shape.

Allow to cook on one side until golden and flip, cooking the other side.

Remove to paper toweling to remove any excess oil. Season with salt.

Stir together the dipping sauce ingredients and serve immediately.