Guys, I am SUPER excited to bring you this recipe for Vegan Mushroom Barley Soup! I set out on an experiment to recreate that famous canned beef and barley soup, and then veganize it. The flavor, the texture…spot on and with the addition of mushrooms, even carnivores won't miss the meat.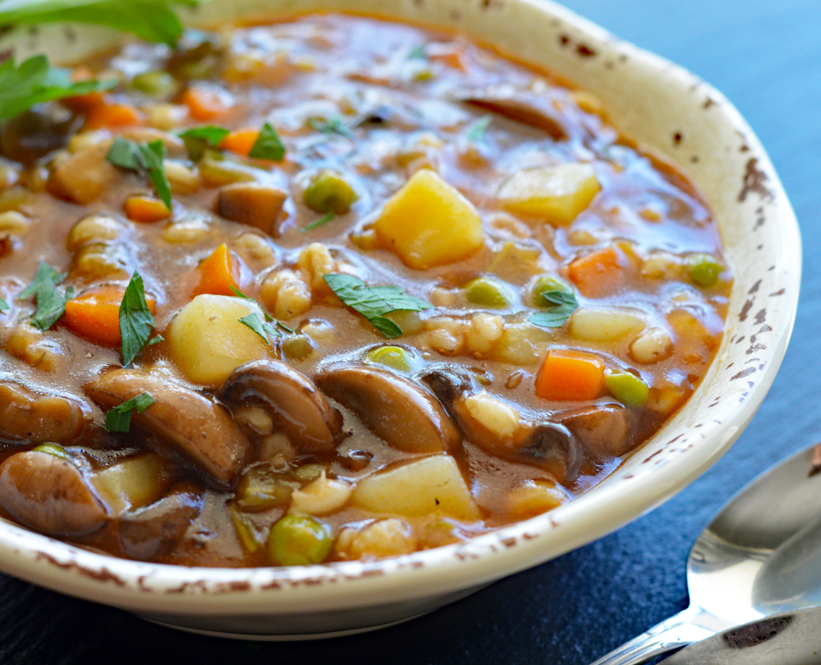 To get started, I added vegan margarine and some oil to a large stock pot. You'll want to cook these until just tender.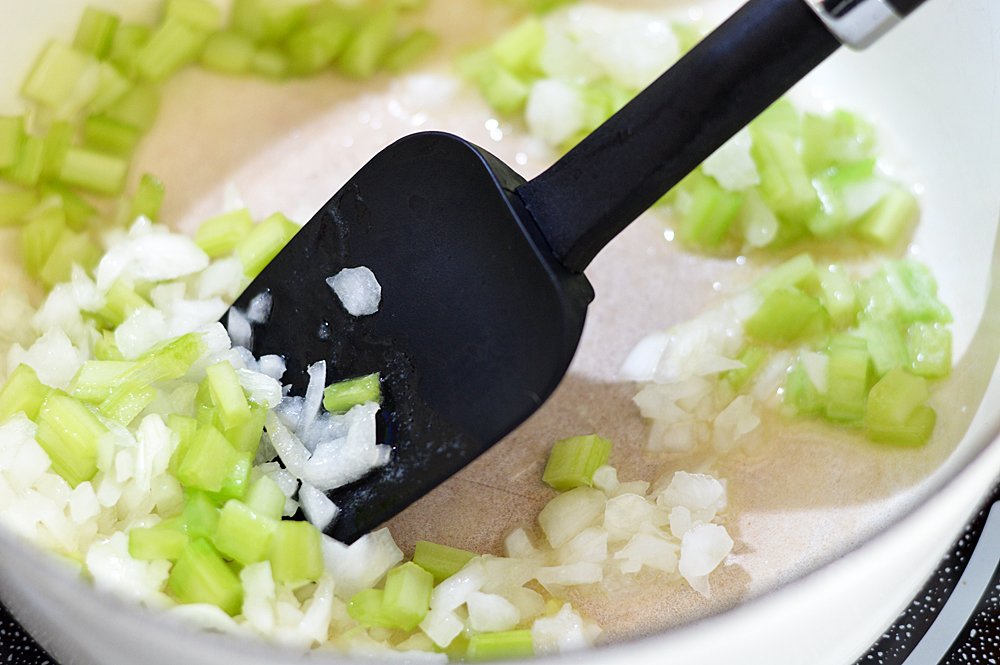 Meanwhile, I cleaned and sliced up about 8 oz. of mushrooms. I prefer to keep them about 1/4″ thick.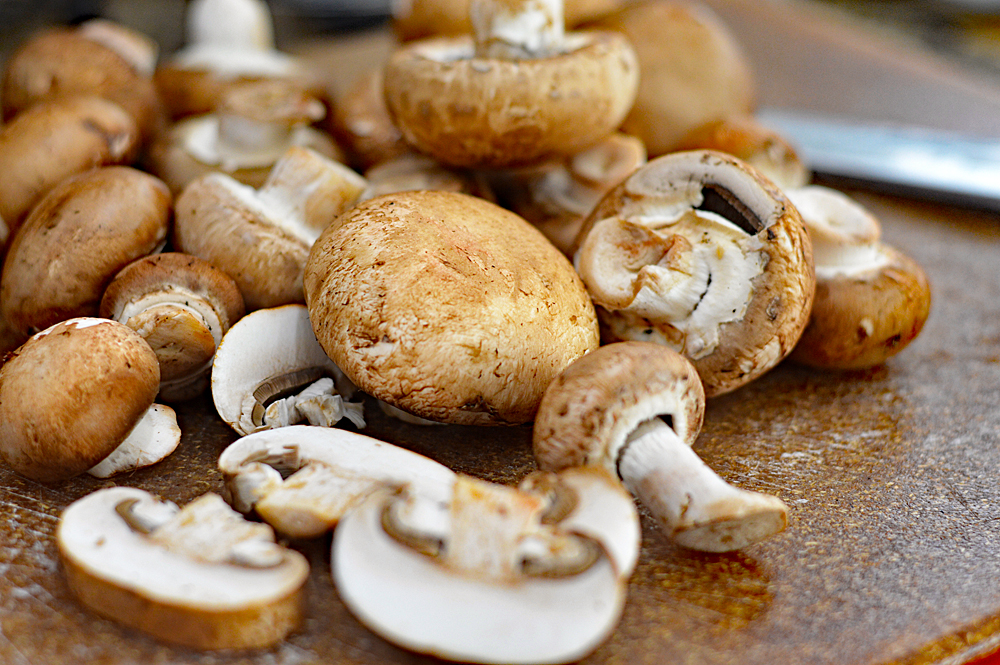 For flavor, I added just a tablespoon of tomato paste, cooking for about 2 minutes.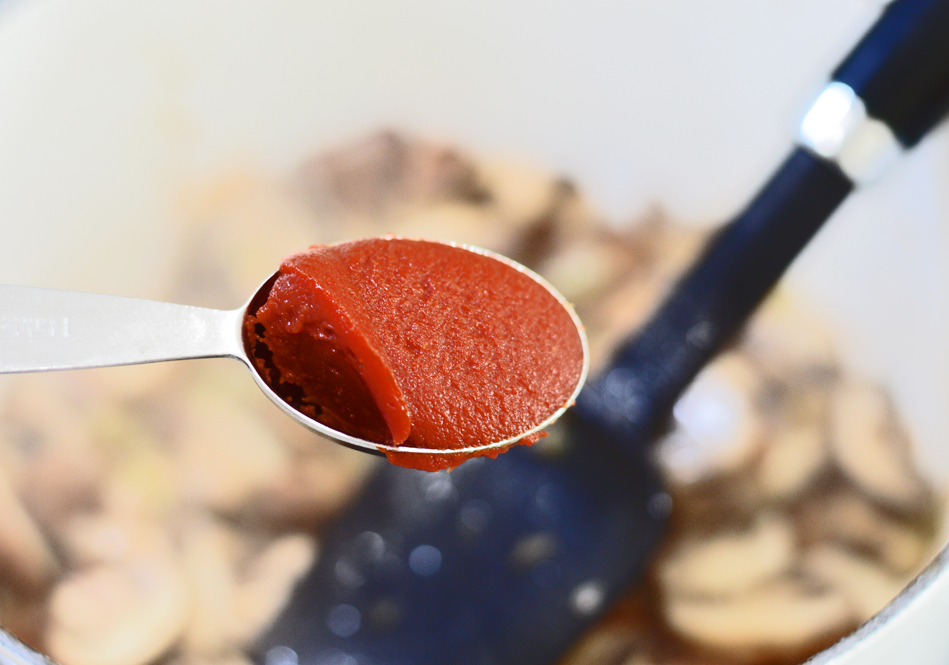 I am using frozen peas and carrots because, why not? You don't even need to defrost them!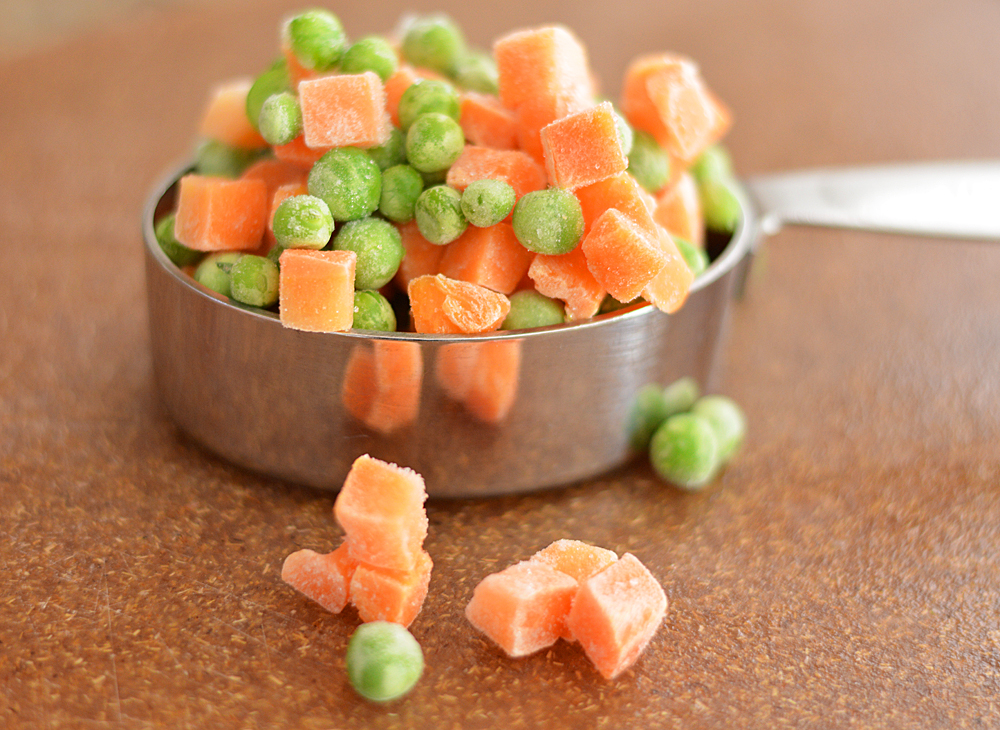 I am using vegetable broth today BUT, if you can find it, mushroom broth would be even better. It has the same rich, dark color as beef broth.  If using vegetable, I would suggest adding something like Better Than Bouillon No Beef Base or Gravy Master/Kitchen Bouquet (affiliate links) for added depth of color.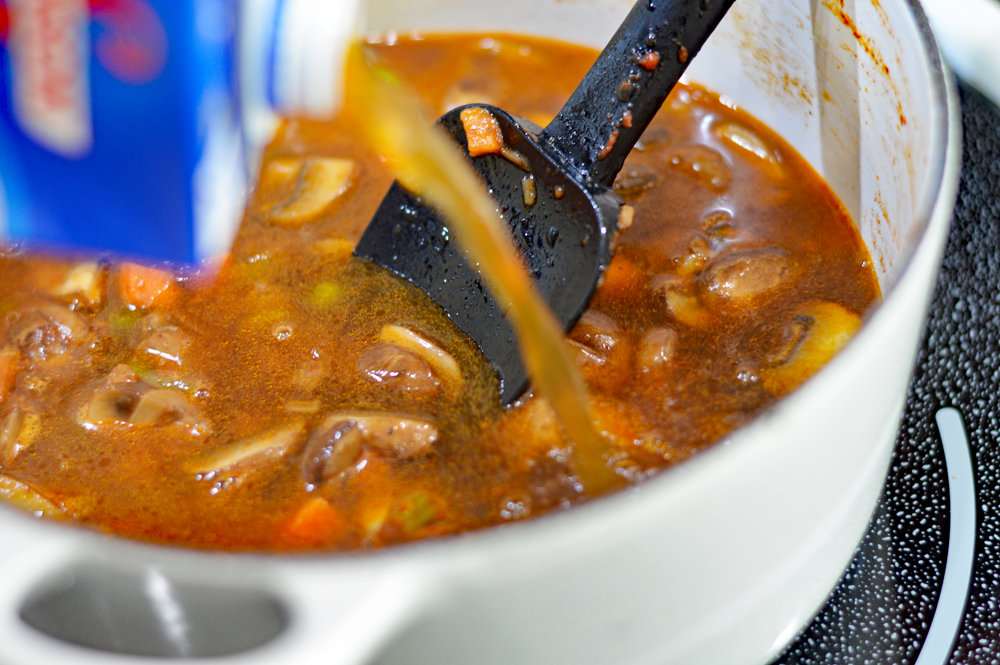 I combined cornstarch and water to make a slurry which will help thicken our soup. It gives such an amazing mouth feel and silky, velvety smooth texture. Be sure to allow this mixture to boil for a few minutes.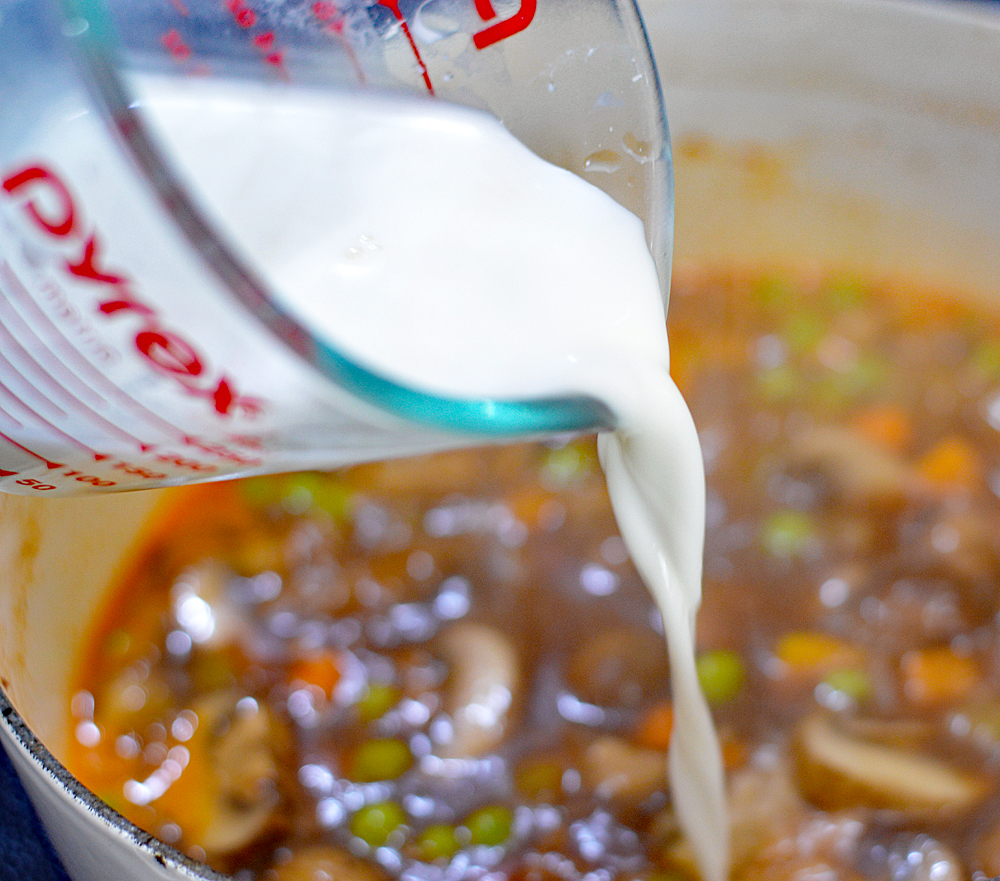 Barley takes a long time to cook (about 45-55 minutes) and since this soup does NOT, I cooked mine the night before.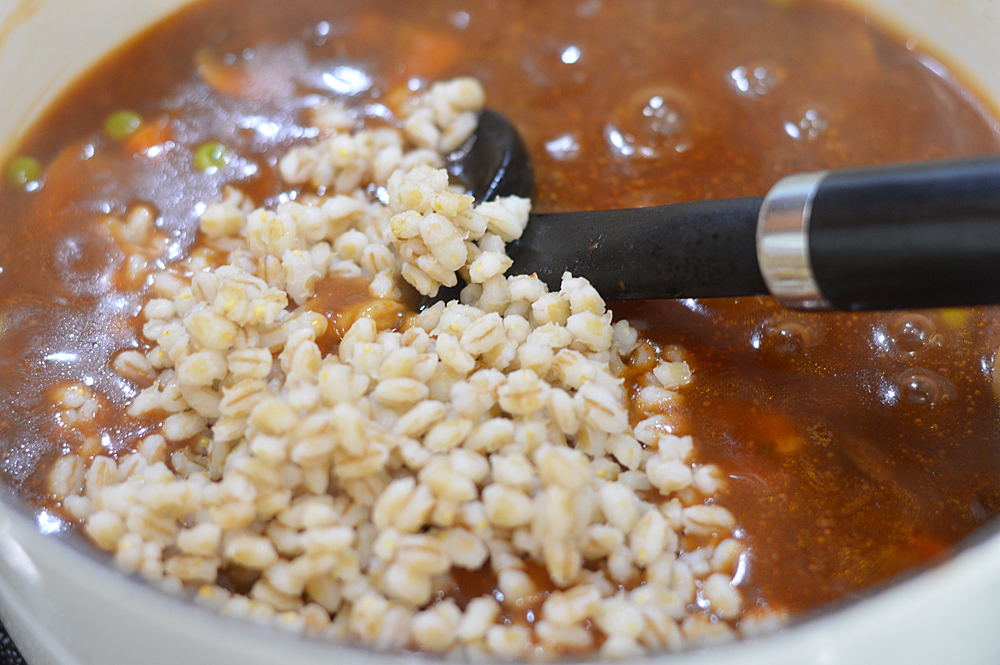 I also boiled the diced potatoes while the rest of this soup was cooking. Just drain and add them in at the last minute.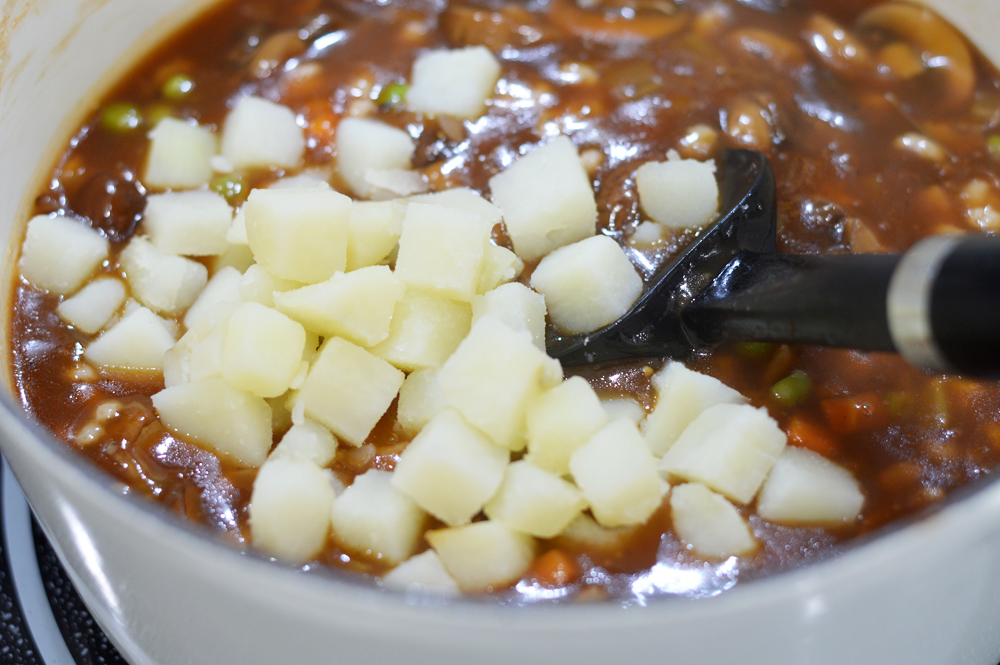 The taste of this soup impressed even my non-vegan family members. I think you'll really love it!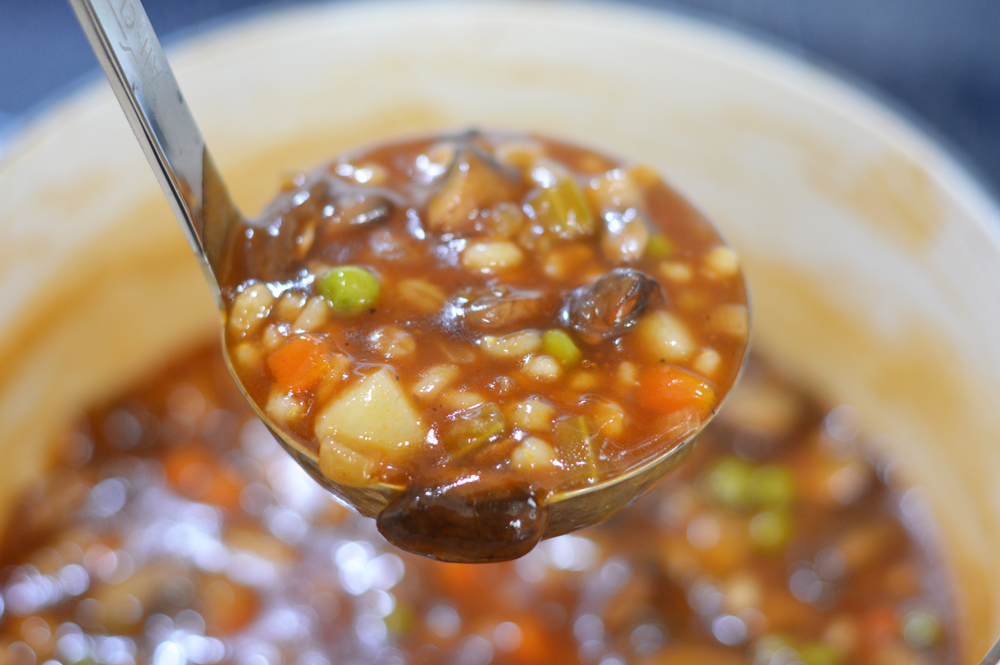 You can see here the mushrooms really held their own because we sliced them a bit thicker. I think this plays a big role in the success of the dish along with building the layers of flavor from the ground up!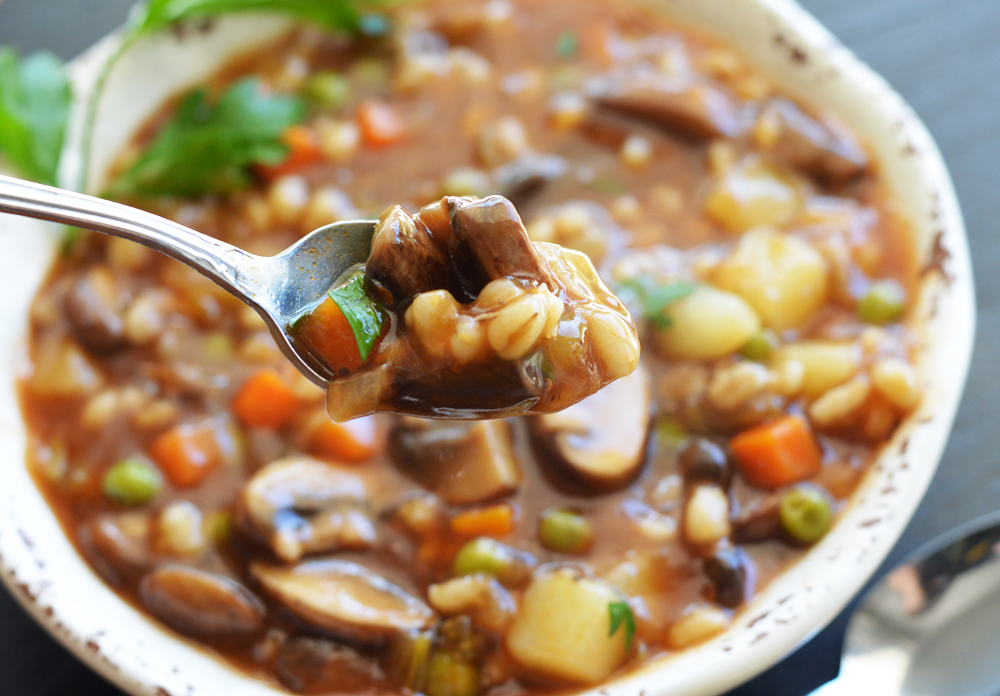 Did you make this recipe for Vegan Mushroom Barley Soup? Leave me a comment below and let me know what you thought!
And if you enjoyed the recipe, why not PIN IT FOR LATER! 🙂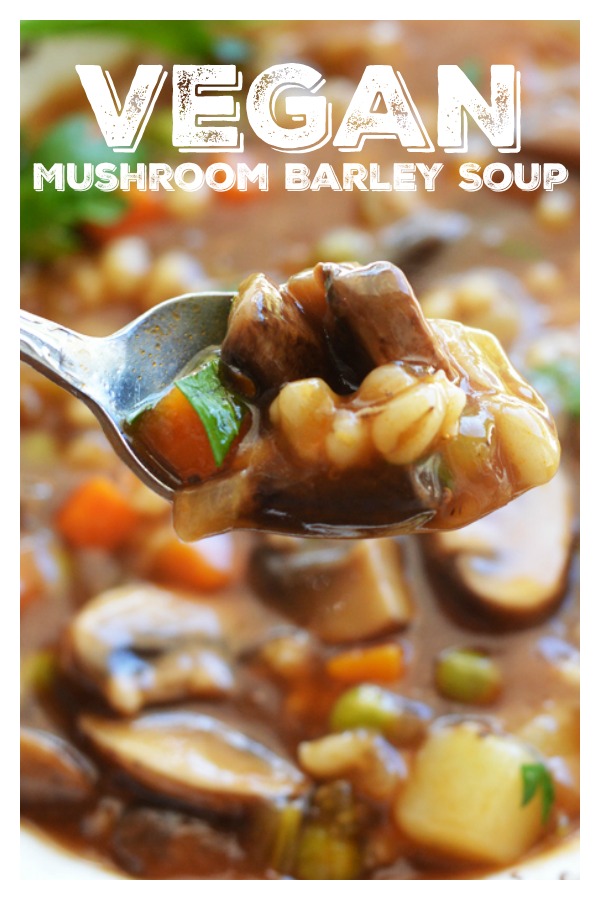 Before you go, why not check out some of our recent videos and be sure to subscribe to the YouTube Channel! 🙂
Vegan Mushroom Barley Soup
Vegan Mushroom Barley Soup
Ingredients
1

tbsp

Oil

1

tbsp

Vegan Margarine

1/4

c

Onion

Diced

1/4

c

Celery

Diced

8

oz.

Mushrooms

sliced 1/4" thick

1

tbsp

Tomato Paste

2

c

Mushroom OR Vegetable Broth

1

tbsp

Better Than Bouillon NO BEEF Base OR Kitchen Bouquet/Gravy Master

OPTIONAL

1/2

c

Cooked Barley

1/2

c

Potatoes

Diced and Par-Boiled

1/2

c

Frozen Peas & Carrots Mix

1/4

tsp

Salt

1/8

tsp

Pepper

Parsley

Chopped, for garnish

1

tbsp

Cornstarch

plus 1/2 c water
Instructions
In a large stock pot, add oil, vegan margarine, diced onions and celery. Saute until tender.

Add sliced mushrooms, cooking until just tender.

Add the peas and carrots, cook for one minute.

Add the, tomato paste, NO BEEF base (or alternative, if using) and vegetable (or mushroom) broth. Bring to a boil.

Combine cornstarch and water in a bowl and add to the boiling liquid. Cook for two minutes or until glossy and thickened.

Add the cooked barley and par-boiled diced potatoes.

Season with salt and pepper. Cook for two minutes and serve with a garnish of chopped parsley.