This Mother's Day is a special one for us and we're celebrating by sharing our favorite memories along with a glass of Butter Chardonnay from JaM Cellars.  We were reminiscing, laughing and yes, cringing at some (ok, MOST) of our old photos together 🙂
If you are unfamiliar with JaM Cellars, they make three easy-to-love, everyday California wines: Butter Chardonnay, JaM Cabernet and Toast Sparkling (all vegan-friendly by the way).  Second-generation Napa Valley vintners John and Michele are the "J" and the "M" in JaM Cellars. They won the Gold medal in the SF Chronicle Wine Competition Jan. 2017 and were named "Impact Hot Brand" for 2016.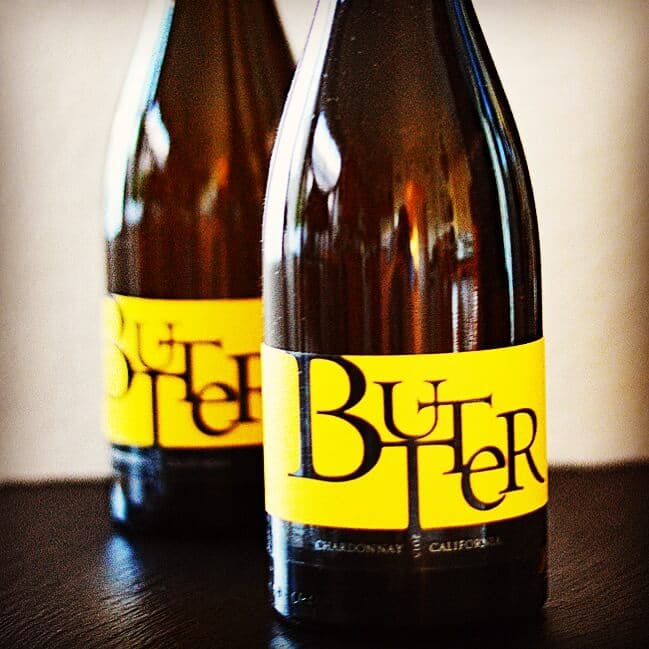 My mom has always been there for us kids.  She used to make me little outfits like this green Christmas dress.  I loved that dress.  But those pigtails? ha ha
Christmas was made special for the entire family.  It was a big get together at our house with way too much food, all organized by my mom.  She is, and has always been, the center of our family.  We were cracking up at the clothes in these photos.  I cringe and she says, "well, it was the 70's!" Falling out of my chair laughing 🙂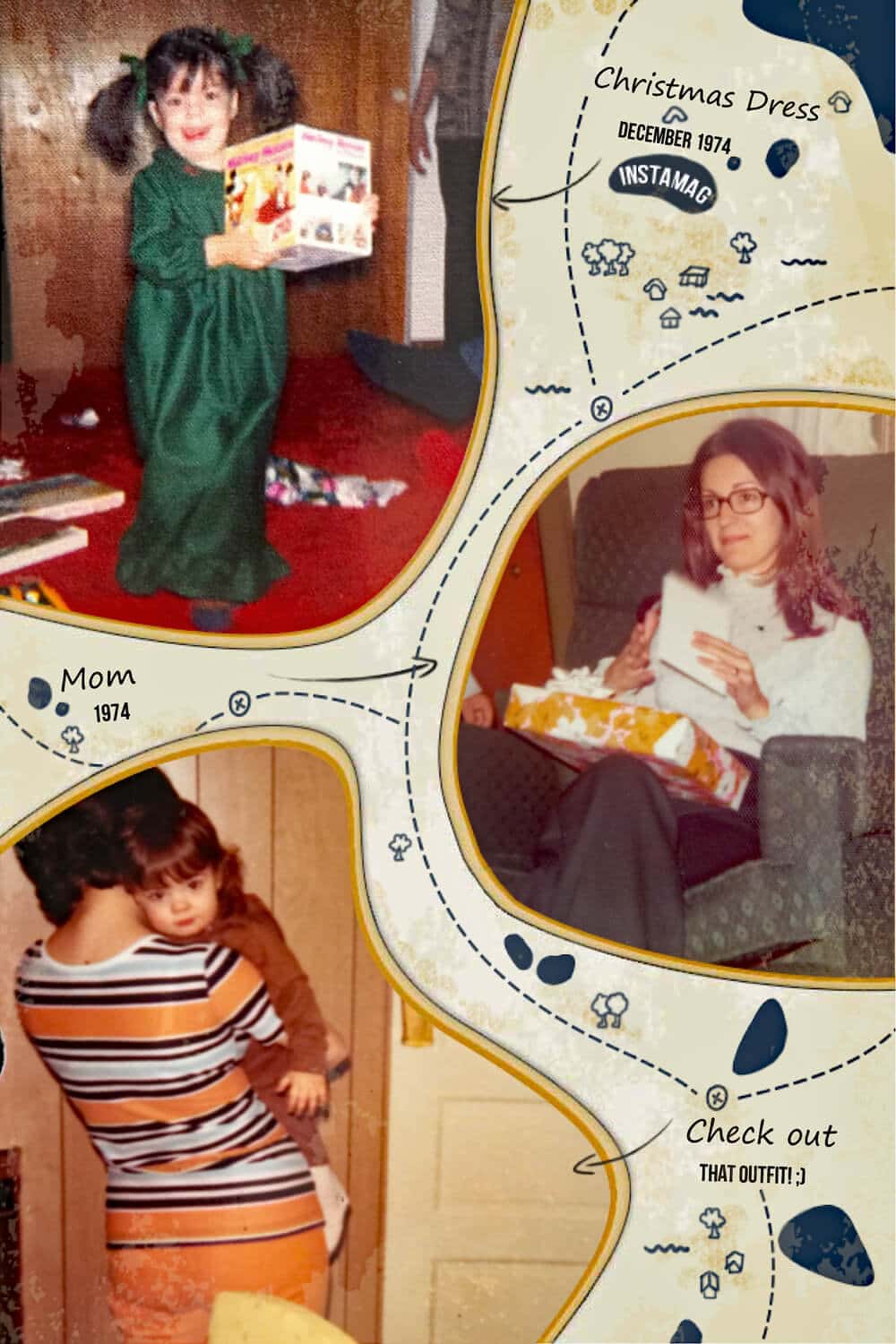 Since our photo albums were stacked high, it was time to pour the Butter Chardonnay!  It was obvious we were going to be doing this for awhile.
The Butter Chardonnay is made in the tradition of quality Californian winemaking. The grapes selected are juicy, ripe and bursting with flavor. They are cold fermented to a lush creaminess and aged in their unique blend of oak. Butter brims with stone fruit and baked-lemon notes and has a lovely, long, vanilla finish. Simply put, it melts in your mouth. Like Butter!
Mom has always been so involved and supportive of my dreams, mainly dance.  From my first recital to Twinkle, Twinkle, Little Star to accompanying me to my performance at Disney World from our home in Upstate NY…we've experienced it together and it meant so much to have my parents there.  It's so fun reliving the memories, but every picture I look at, I find myself questioning what exactly is going on with my hair! *cringe*
But I cannot let the last photo pass us all by here.  Can we just admire how my mom's red outfit matches the red carpet?  Ha ha  She's going to kill me for posting that one for all of the world to see, but that's just the kind of daughter I am!  *Pouring her another glass of Butter … maybe she won't notice 😉
And not to leave myself out of this one, but I mean…how on EARTH did she find mustard-colored tights to match the mustard-colored turtleneck under that little plaid jumper?  There are so many things wrong with this picture, I don't even know where to begin.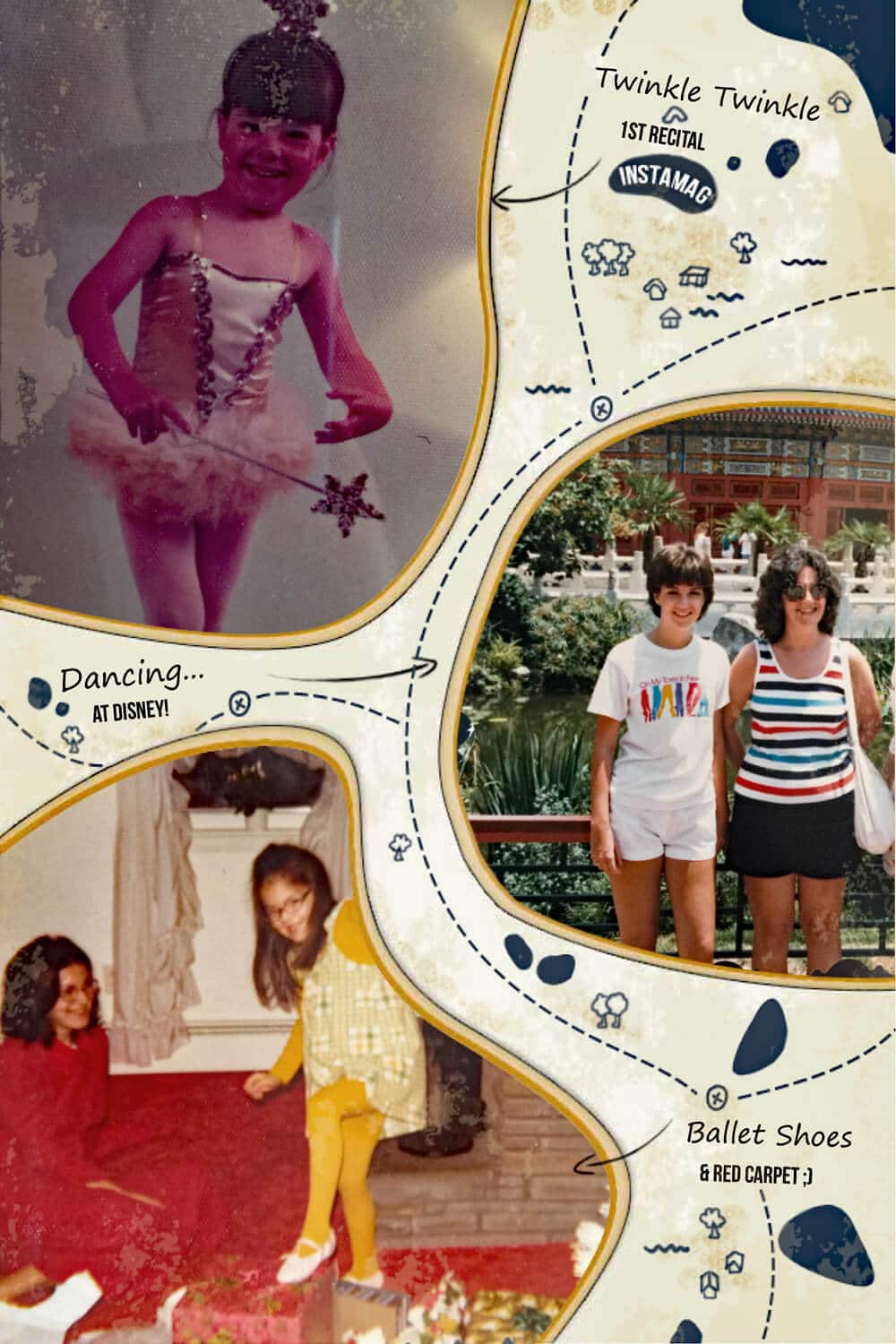 2016 was a rough one for our family, so we're happy to toast to putting the events of the past year behind us and looking forward to good times ahead. That's why for us, This Mother's Day Is Better With Butter!  🙂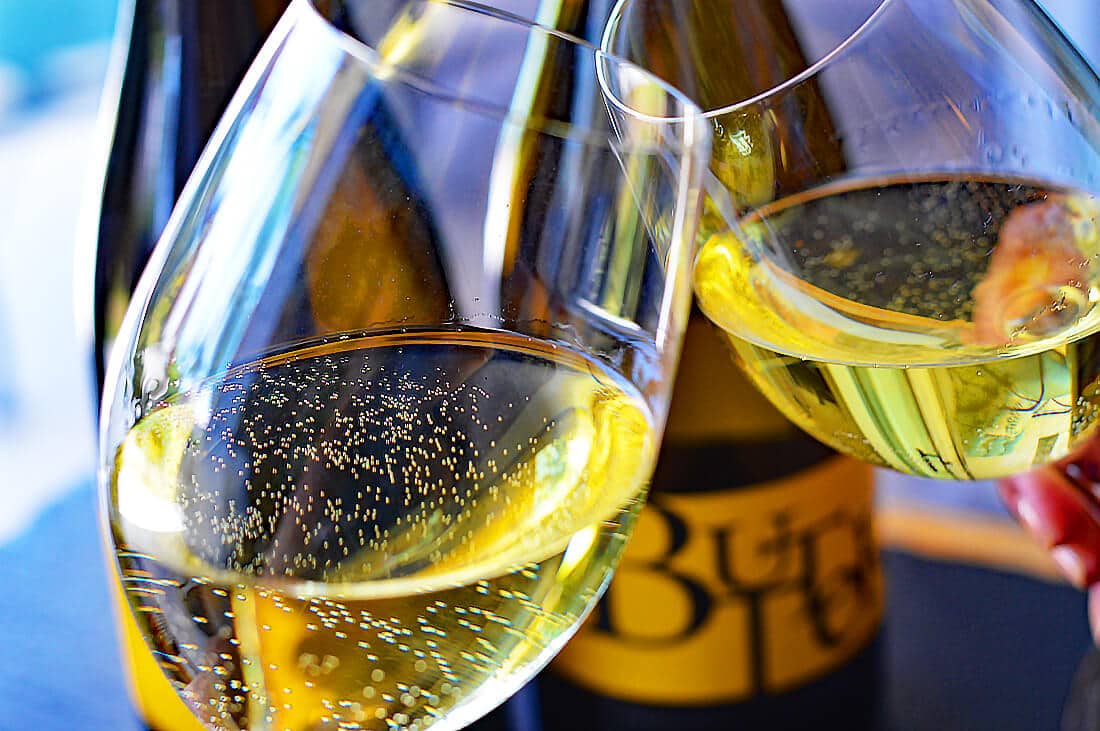 Be sure to follow JaM Cellars on Facebook, Instagram, and Twitter for daily wine inspiration, fun happenings and events or sign up for The Scoop to get the latest delivered right to your inbox. Sip, smile and share! #JaMCellars @JaMCellars
Want to buy Butter Chardonnay? Find a store near you with the JaMCellars Store Locator.
**In grocery stores around the Phoenix metro area, JaM Cellars has some fun displays that coincide with the "Butter Mom Up" messaging and you can find coupons for $2 off Floral when you purchase a bottle of Butter Chardonnay!
I was selected for this opportunity as a member of CLEVER and the content and opinions expressed here are all my own.