I had a few cans of jackfruit left over and I started thinking about how to make this Vegan Jackfruit Breakfast Sausage. I knew I had to change the texture in order to puree it so that it could be seasoned and formed into patties. So I did something I had never done before and I boiled the jackfruit pieces like you would potatoes until fork tender. Worked like a dream! Let me show you how I made them.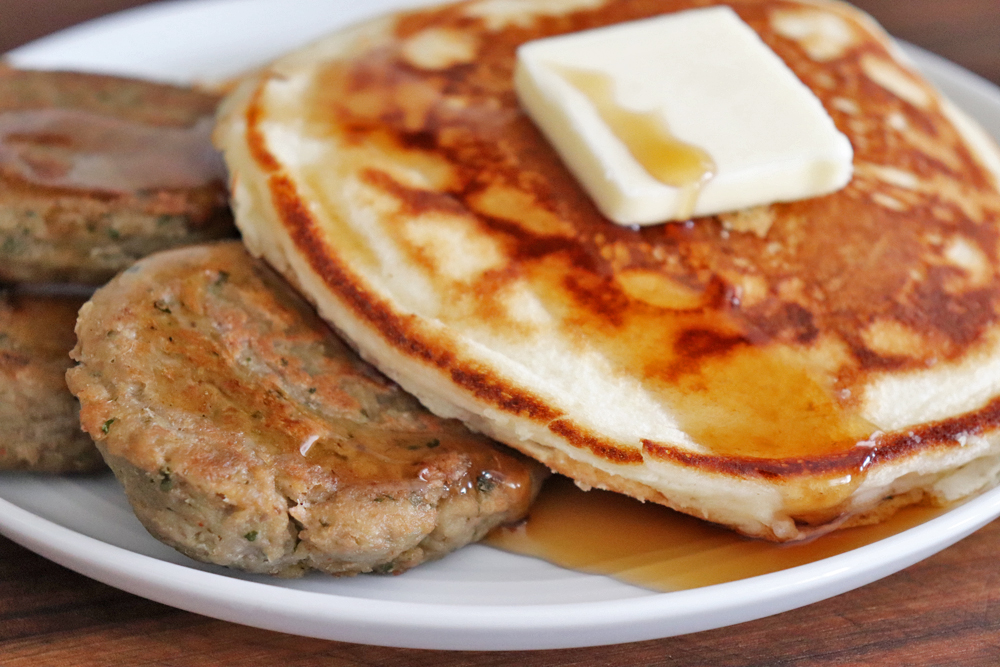 What kind of jackfruit will I need to make Vegan Jackfruit Breakfast Sausage?
The first step is to drain and rinse your jackfruit. As I always say when working with jackfruit, you want the cans that say "packed in WATER" not brine. Brine is too salty for this recipe.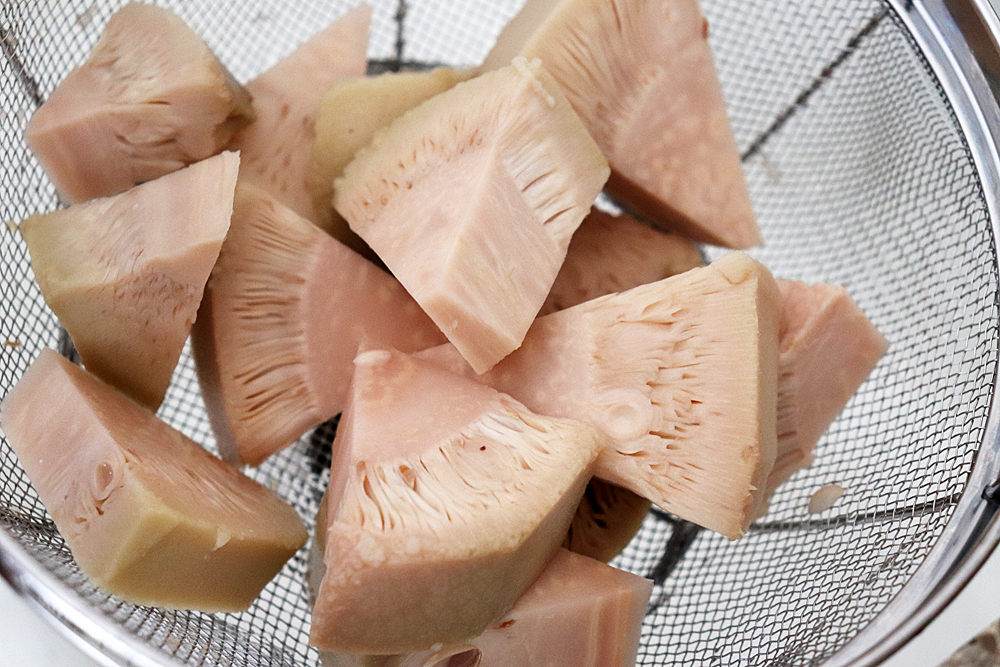 As mentioned above, I placed the pieces of jackfruit into water and brought them to a boil. Cook them until a fork easily pierces them. That is how you will know they are tender enough. mine took approximately 20 minutes.
Drain the jackfruit and pat dry with paper towels allowing them to cool completely. Then, in a food processor, add the jackfruit.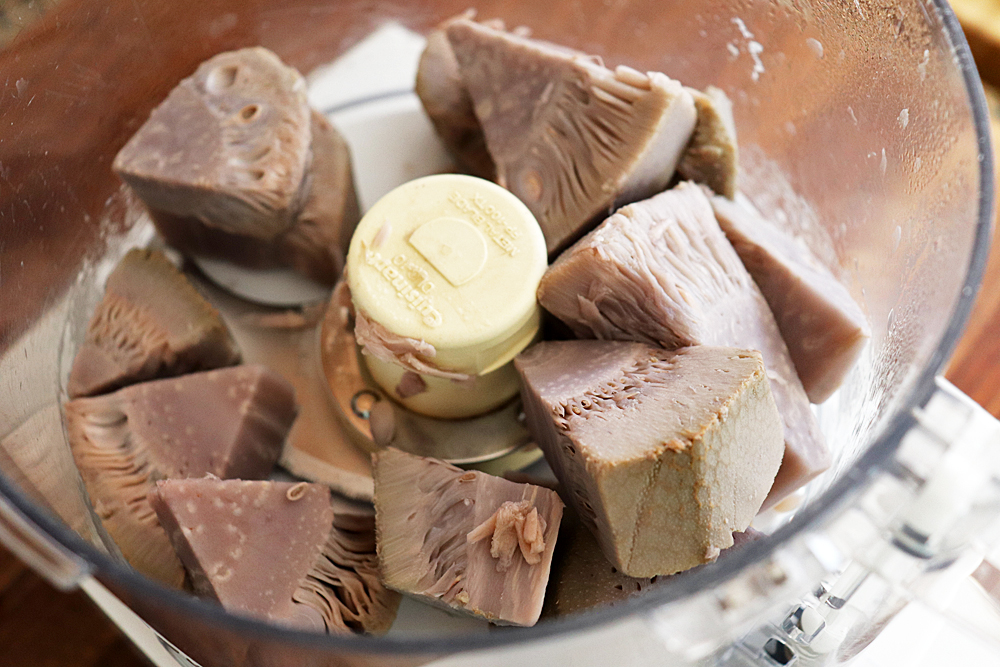 What seasonings make this "breakfast" sausage?
How will we turn the jackfruit into breakfast sausage you ask? The secret is right here. These are a combination of all the seasonings you would typically find in a breakfast sausage. I used:
Sage
Thyme
Fennel
Red Pepper Flakes (if you want it spicy)
Onion Powder
Garlic Powder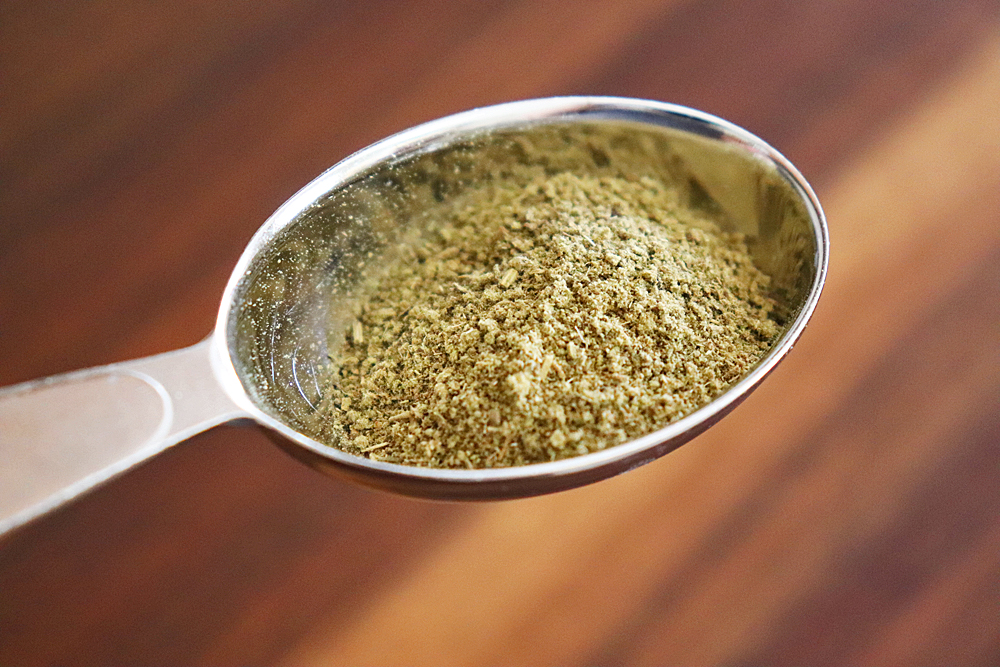 You'll also want to add salt and pepper, parsley, paprika and a bit of brown sugar.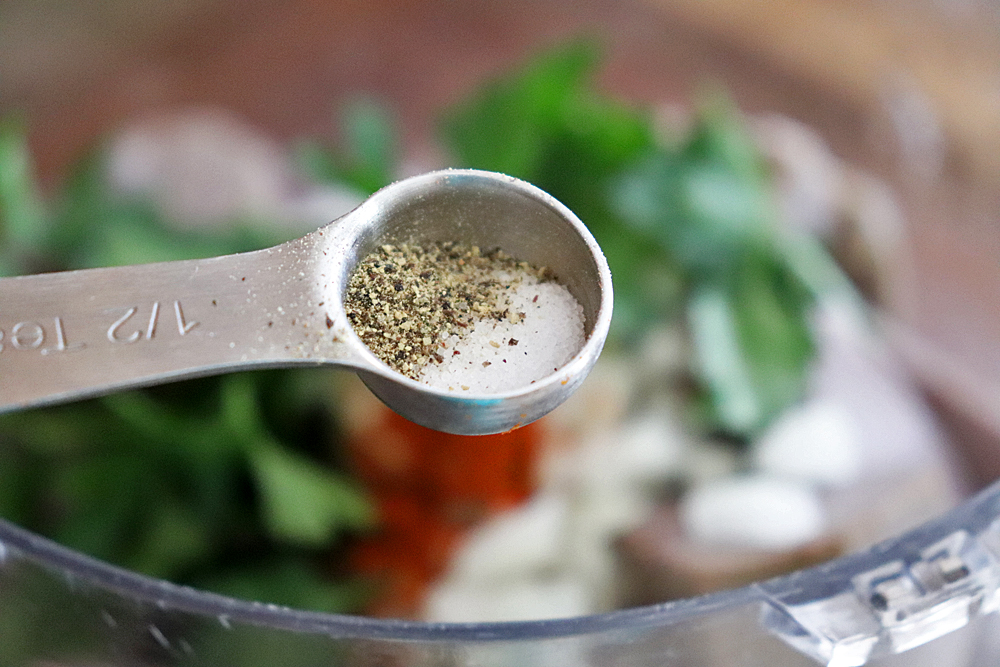 Pulse the jackfruit until it starts to come together and with the processor running, stream in the oil until you get a smooth (but not wet) mixture.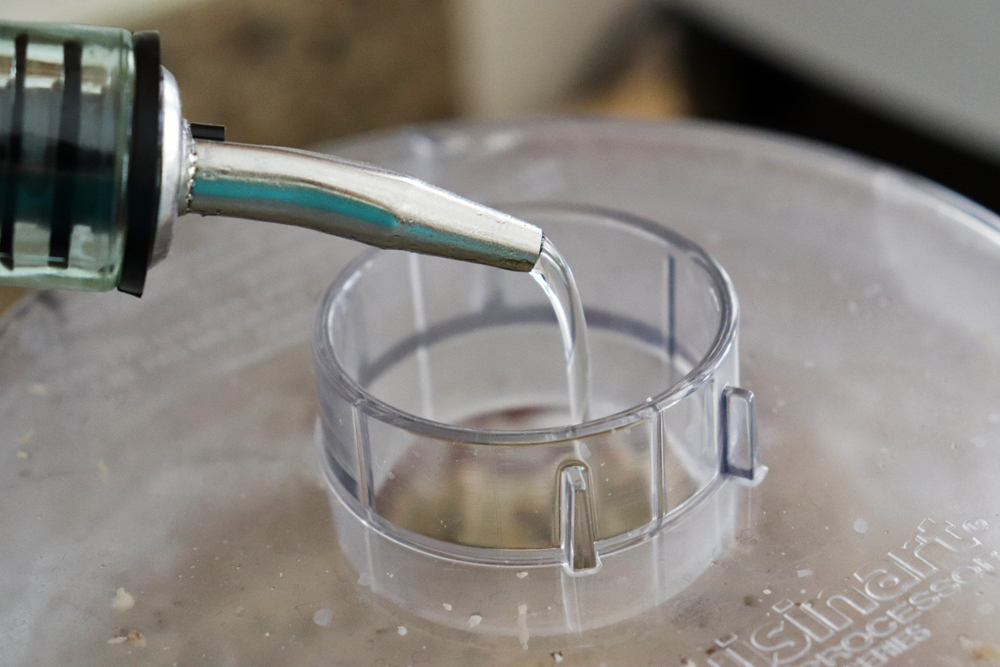 How do I make Vegan Jackfruit Breakfast Sausage?
It should look like this. I'm using a small cookie scoop to keep my patties relatively the same size.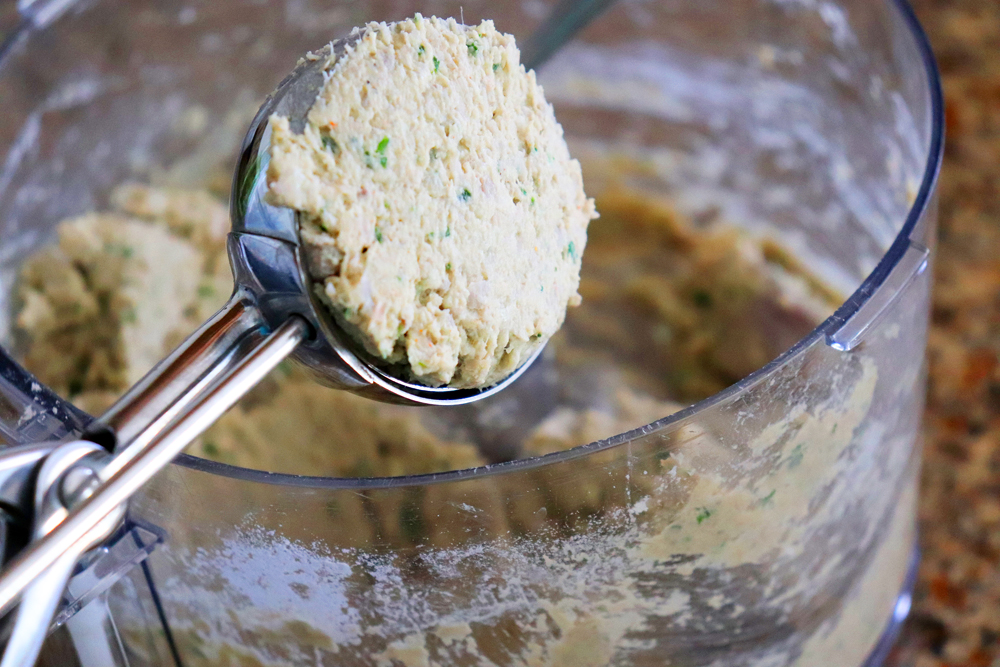 They came out amazingly well!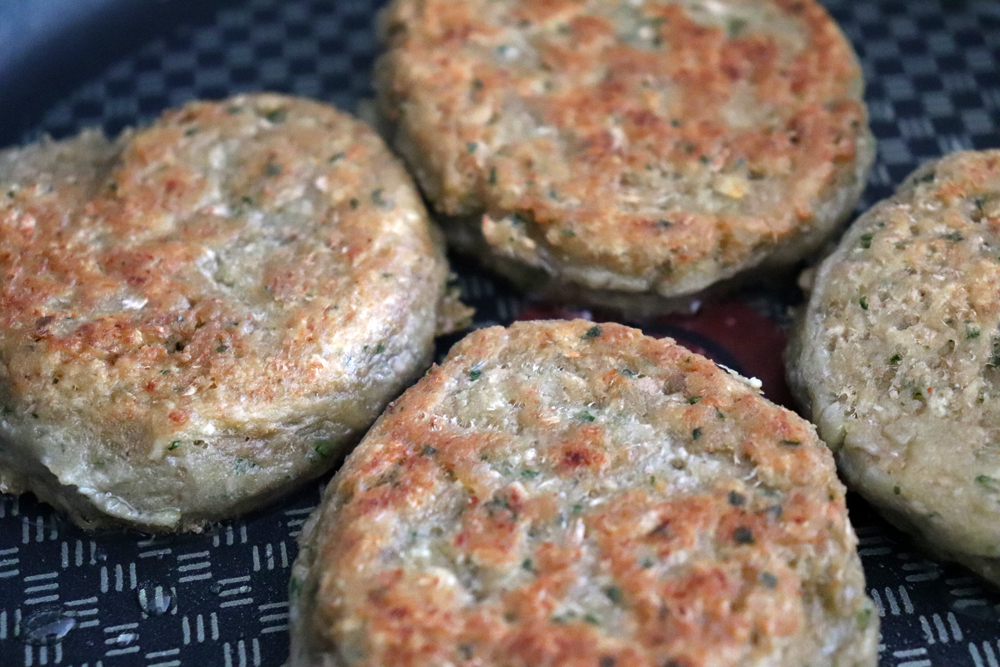 The texture of this patty was literally just. like. sausage. The exterior had a crispness from the pan frying and the interior was tender and chewy.
Served alongside pancakes and maple syrup, these were a winner for sure! And don't let the recipe limit you to breakfast sausage because you could flavor these any way you'd like. The jackfruit on it's own has little flavor, so you can feel free to experiment.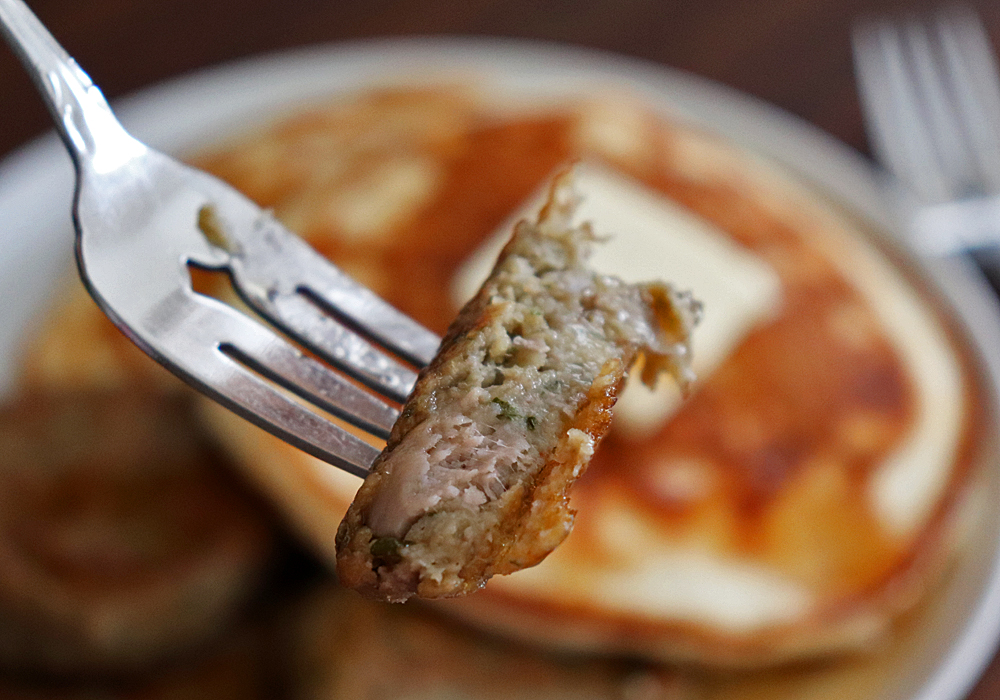 Did you make my recipe for Vegan Jackfruit Breakfast Sausage? Leave me a comment below and let me know what you thought!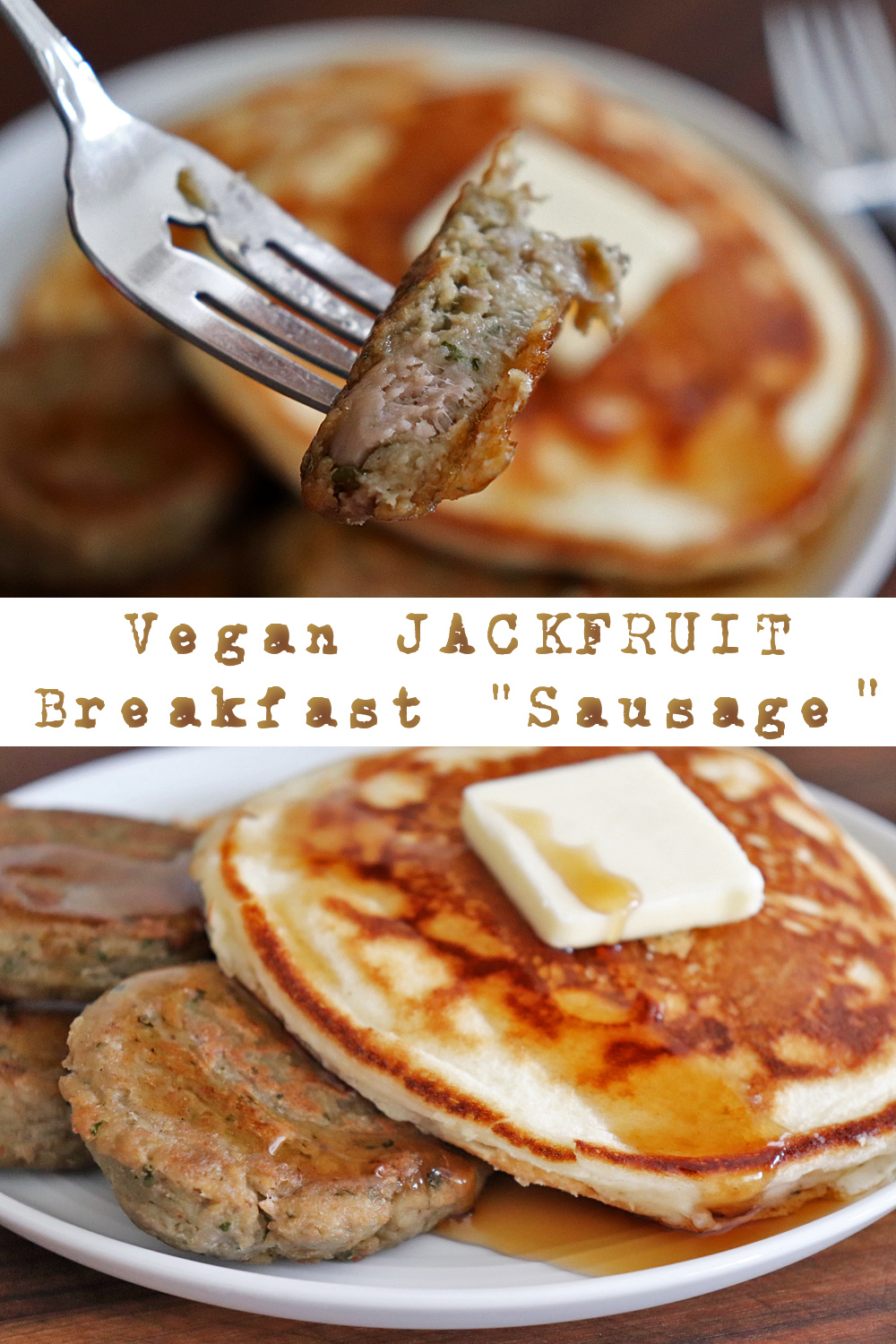 Vegan Jackfruit Breakfast Sausage
Vegan Jackfruit Breakfast Sausage
Ingredients
FOR THE JACKFRUIT SAUSAGE SEASONING:
3/4

tsp

Ground Sage

3/4

tsp

Thyme

1

tsp

Brown Sugar

1/2

tsp

Salt

1/4

tsp

Ground Fennel

1/2

tsp

Paprika

1/8

tsp

Pepper

1/8

tsp

Garlic Powder

pinch

Red Pepper Flakes
ADDITIONAL INGREDIENTS:
1

can

Jackfruit IN WATER (not brine)

drained, rinsed and processed

1/4

c

Onion

very finely minced

1

tbsp

Parsley

roughly chopped

1

tbsp

Olive Oil

plus more for pan frying

1/4

c

All Purpose Flour
Instructions
Drain one can of jackfruit and rinse. Boil until fork tender an drain. NOTE: Be sure to buy the one packed in water, NOT BRINE. It's too salty! Cool completely.

Add the cooled jackfruit to the food processor and add the remaining ingredients except oil. Pulse a few times to get it broken up, scraping down the sides, if necessary.

With the processor running, drizzle enough oil to allow the mixture to come together. I used about a tablespoon. You may need more or less.

Using a cookie scoop, place into a non stick skillet with oil that has been preheated over medium high heat. Flatten slightly.

Cook until golden brown on the first side. Flip and repeat. Be sure they are cooked through before removing.

Serve with pancakes and syrup.